Jesus, the Prostitutes, and Transgender Outreach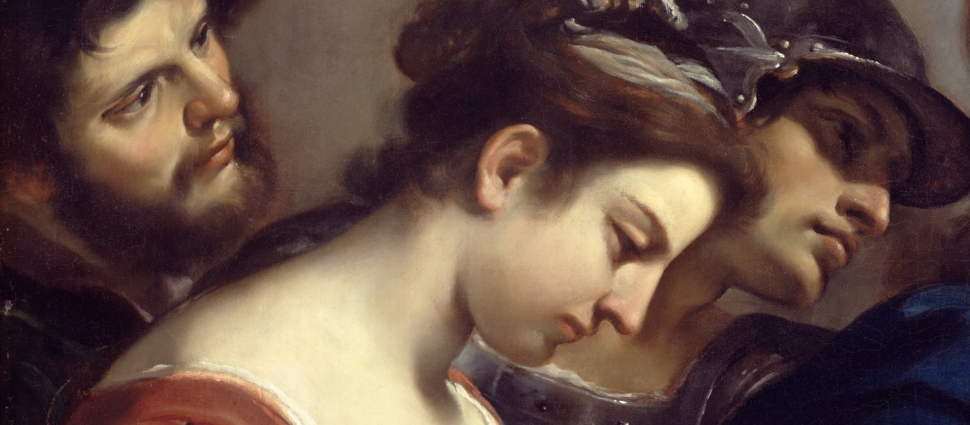 The Presbyterian Church in America (PCA), a denomination founded to be faithful to Scripture, the Reformed faith, and the Great Commission, has been rocked yet again, this time by news of transgender-promoting theater performances hosted by Memorial Presbyterian Church of St. Louis. The events were held in The Chapel, a building next to the church set aside as "a sanctuary for the arts where the creative community thrives." The dramas in question were performed by the Q Collective as a "celebration of transgender, agender, non-binary, . . . [etc] artists," with the aim of promoting the transgender experience. Details have been provided here and here.
What I find particularly noteworthy is that one of the primary defenses of this outreach is a positive comparison to Jesus' ministry to the tax collectors and prostitutes. The suggestion is made that critics of the transgender dramas lack the compassionate concern showed by Jesus, while those supporting the Q Collective performances are following in the steps of their redeeming Master. To my mind, this comparison not only warps the biblical presentation of Jesus' ministry but also reveals the secularized mindset of at least some of the progressive movement in the Reformed and evangelical world today.
First, when we consider Jesus' provocative table fellowship with prostitutes, we must remember his own sublimely holy nature. Because of his perfect inward purity, Jesus possessed a unique liberty to expose himself to depravity. Jesus could enjoy free and open fellowship with all kinds of sinners because he was himself without any sinful desire or orientation (and no, the statement that Jesus "in every respect has been tempted just as we are" – Heb. 4:15 – does not mean that he had the slightest inward pull towards any sin – 1 Jn. 1:5). In contrast, when Paul was writing to believers who had been redeemed from sexual impurity, he gave instructions that reflect the difference between Jesus and his redeemed servants: "But sexual immorality and all impurity or covetous must not even be named among you, as is proper among saints" (Eph. 5:3). And because God's wrath comes upon promoters of such sins, Paul commands: "Therefore do not become partners with them," since Christians have been delivered from darkness into light (Eph. 5:7-8). This warning does not mean that Christians should dehumanize sinners of any sort. But it does mean that we must avoid giving even the impression of endorsing sin or promoting its spread. Speaking in a manner that would seem to apply directly to Memorial PCA and the Q Collective, Paul wrote: "it is shameful even to speak of the things that they do in secret" (Eph. 5:12).
As an application of this concern, the list of Christian men who may wholesomely enter a strip club for evangelistic purposes is a short one. Last on such a list would be men who themselves have struggled with pornography or sexual addiction. This logic is only true, however, if we believe that sexually indecent behaviors and desires are aspects of the sinful darkness from which Christians have been redeemed. With this in mind, a church like Memorial PCA – host of the Revoice conference that advocated a gay Christian identity, and whose pastor has denied that we should ever expect Christ to remove homosexual desires[1] – does not provide a positive comparison to Jesus amidst the prostitutes. When one struggles with a sin tendency, as Memorial's pastor has so publicly confessed – and purportedly the church has attracted converts who struggle with the same sin tendency – the better way to follow Jesus is to shun exposure to the sin in question and actively pursue its redemptive opposite (as prescribed by WLC 139 – note Jeff Windt's discussion on Ref21). The idea that believers who have (and may still) identify as homosexual should therefore gather the homosexual and transgender community thus reflects the logic of contemporary social theory far more than that of the Bible.
Second, and more importantly, we must never assume that Jesus' loving welcome of prostitutes indicates the slightest endorsement or toleration of their sin. Notice how Jesus explained his behavior: "Those who are well have no need of a physician, but those who are sick" (Mt. 9:12). Jesus said that he came to cure people of their sinful disorder – that is, to remove it and render them free from it – but not to promote or explore its experience. When he added, "I desire mercy and not sacrifice" (Mt. 9:13), the mercy he offered was deliverance from sin to his righteousness.
Memorial PCA's pastor has stated on social media that the purpose of The Chapel and its hosting of the Q Collective is to form relationships that will lead people from the transgender community into repentance from sin. One would like to take this statement at face value. But the fact that this same church famously hosted Revoice 2018 – an event promoting a gay Christian identity – and that its pastor argued passionately in the previous year's general assembly against Article 7 in the Nashville Statement, which denies that "a homosexual or transgender self-expression is consistent with God's holy purpose in creation and redemption," unavoidably calls this claim into question. Memorial's pastor has consistently named homosexual behavior as sin – for which he deserves credit – but he has equally insisted that a homosexual orientation neither must be nor can be repented. Therefore the Q Collective's message of affirming the transgender experience would seem to be generally in line with Memorial PCA's views. This approach is a far cry from Jesus' claim to have come as a physician who cures those who are sick. A far better application of Christ's example is provided by Harvest USA, a gospel outreach to the homosexual and transgender community that maintains a consistently biblical testimony with respect to the sinful bondage of these desires.
To think that Jesus would set up the stage for an event that actively promoted lusts that his own Word describes as "dishonorable" (Rom. 1:26) and "debased" (Rom. 1:28) reveals a shocking denigration of the person and work of our Lord. The Pharisees criticized Jesus because he humanized the sinners, and in this Jesus did set an example for us all. But Jesus never normalized sin, but called it only a sickness for which he offered himself as the cure.
It seems that the many on-lookers who view an event such as this in the PCA with bewildered horror – and perhaps even more its fervent defense on social media – fail to appreciate the extent to which secular intersectional teaching has overwritten the logic of biblical holiness in the minds of our peers. There are good reasons to be grateful for Memorial PCA's pastor and his own discovery of peace in Christ, as chronicled in last year's Christianity Today article, and his critics should celebrate his salvation with joyful hearts. But, like the Jesus who supped with prostitutes, we hold that compassionate love cannot be made a pretext for the promotion of sin. Supporters of Memorial PCA, Revoice, and the Q Collective's use of The Chapel will inevitably condemn their critics as divisive. But the division has been made by Revoice, and is only widened by events like these transgender-promoting dramas. So serious is the breach that the question of the PCA's acceptance is imperative for the bare unity of our denomination. If the PCA approves of Memorial Presbyterian Church (and failure to discipline is approval), then those who cannot accept these secular inroads will have to consider how we must apply Paul's demand to refuse partnership with those who promote spiritual darkness (Eph. 5:7-8).
It was, after all, the apostle of Jesus who commanded: "Take no part in the unfruitful works of darkness, but instead expose them" (Eph. 5:11).
---
Richard D. Phillips is the senior minister of Second Presbyterian Church of Greenville, South Carolina. He is a council member of the Alliance of Confessing Evangelicals, chairman of the Philadelphia Conference on Reformed Theology, and coeditor of the Reformed Expository Commentary series.
---
Related Links
Mortification of Spin: "Homosexuality and Pastoral Care"
"Keeping Desire and Temptation in Their Place" by Richard Phillips
"Revoice, Evangelical Culture, and the Return of an Old Friend" by Carl Trueman
"Revoice, or God's Voice?" by Harry Reeder
Gender, Sexuality, and What It Means to Be Human [ Audio Disc | MP3 Disc | Download ]
Biblical Personhood & Gender Confusion [ Audio Disc | MP3 Disc | Download ]
---
Notes
[1] The original version of this article stated that Memorial's pastor "has consistently denied that Christ can remove homosexual desires." The author believes that this original statement reflects the necessary consequences of Pastor Johnson's statements. Yet since Pastor Johnson has not used this actual language, the author has happly changed his wording in order to avoid misrepresentation.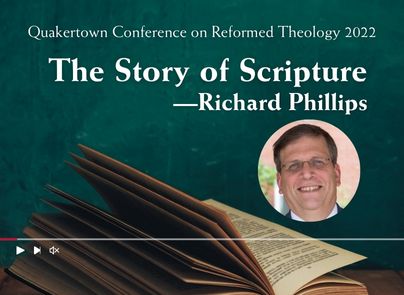 The Story of Scripture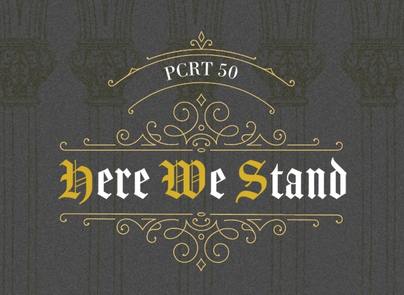 Register for the Philadelphia Conference on Reformed Theology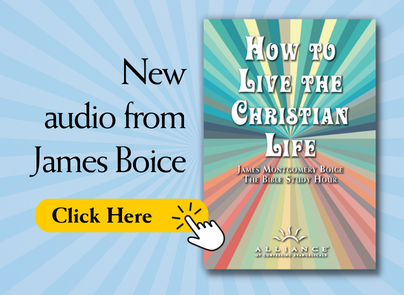 New audio from James Boice