The Word Became Flesh
"And the Word became flesh and dwelt among us, and we have seen his glory" (Jn. 1:14).
Our Christmas celebrations are like Israel's exodus from Egypt. This great migration took on a beautiful splendor, as Israel was laden with the treasures of the Nile, just as our Advent season glitters in red and gold. But the true glory of the exodus was not the shimmering colors of Egyptian riches, nor even the uplifted faces of the people following Moses to the Promised Land.
Rather, the true glory of Israel was the glory of God in their midst through the tabernacle and the Ark of the Covenant. So it is for us with Christmas: our true glory is that of Christ himself, as he is proclaimed, trusted, and praised in the midst of his people. This was the apostle John's teaching in his Gospel as he spoke of the meaning of Christmas: "The Word became flesh and dwelt among us, and we have seen his glory, glory as of the only Son from the Father, full of grace and truth" (Jn. 1:14).
Unlike the other Gospels that tell the events of Jesus' birth, John's Gospel tells the story of Christmas in theological terms. John 1:14 states the doctrine of the incarnation of Christ. Jesus was born of the virgin Mary, yet the second person of the Trinity did not come into being at this birth. Rather, John says, "the Word," that is, God the Son, took up a human form and nature to add to his eternally divine nature. Christ's incarnation means that God's Son became human in the fullest sense, without losing any of his divinity. Being sinless, his is uncorrupted, true humanity, as God had originally designed it.
Let me give some of the reasons why Jesus Christ took on our flesh through the womb of Mary. One reason is so that God could know us experientially and thus fully sympathize with us in our needs. Because Jesus became man, he is able to have compassion on us in our trials and he knows what it is to feel sorrow and joy as a human being. Hebrews 4:15 says, "For we do not have a high priest who is unable to sympathize with our weaknesses, but one who in every respect has been tempted as we are, yet without sin." As such, Jesus also sets an example for us to follow, as he leads us through this life in the way that he has blazed for us.
A second reason why Jesus became man was to show us the glory of God in a form that we could receive. God is spirit and is invisible in his true nature (1 Tim. 6:16). Therefore, God the Son clothed himself in human form so that men and women could see and understand the character of God. We can know God's holiness and love by seeing it in the human life of Jesus as he is revealed in the Bible. Jesus said, "Whoever has seen me has seen the Father" (Jn. 14:9).
Most importantly, Jesus became a man in order to die for our sins. Since it was men and women who broke God's law and fell under God's wrath, the true atonement could only be made by one who was a man. Jesus became a human being so that he could offer himself for the sins of his people, since he alone was able to suffer the penalty of death in his human nature and yet conquer through life in his deity.
In the ancient world there were many myths about gods who came down to earth for a little while, until they got tired and returned to the clouds. But nowhere in the ancient world was there ever an idea of God becoming man, the Word taking up flesh, out of his desire to save us. But this is our joyful Christmas message: "Lo, within a manger lies / He who built the starry skies... / Thus to come from highest bliss / Down to such a world as this!" What does this say about God's desire for our salvation - that he actually stepped into our world became one of us! How great is God's love for each of his people, that he would send his Son to die for us and thus to enable us to live with God forever in glory! This is the gift we celebrate with thanks to God at Christmas.
John says that Jesus not only dwelt among us, like God's tabernacle in the midst of the exodus tribes of Israel, but that he showed us his glory. There is so much glory associated with Christmas, and I hope all of us - especially our children - can sense some of the glory, of which the angels sang in the fields of Bethlehem - during your Christmas celebrations. But, according to Jesus, the true glory for which he came was revealed at the cross. On the brink of his entry into Jerusalem before his crucifixion, Jesus declared, "The hour has come for the Son of Man to be glorified" (Jn. 12:23). Jesus was not talking about the Hosannas of Palm Sunday but about the agonies of his atoning death. On the cross, God showed us the true shame of our sin, since even one so perfect as Jesus had to suffer death for it. But on the cross, God also showed us the true glory of his love, since he was willing to give even his own Son if that is what it took for us to be saved. Now, it is by seeing the glory of God's grace on the cross that sinners like us are saved. Is Jesus, who was born in the manger to die on the cross, your glory?
Today, the glory of Jesus, "the Word", shines into our hearts through the writings of the Bible (2 Pet. 1:19). So we hold in a book the truth of God in all its glory, provided for us through the ancient prophets and apostles of Jesus Christ. If we have received God's grace at the cross of Christ, then let us love and desire the knowledge of God's truth in his Word. Let us make sure that this Christmas season we celebrate God's gift by spending some time in the Bible. Then let our Christmas gift to him be our trusting devotion to Jesus and our delight in worshiping God with thanks in our church and together with our families. In this way, may the Lord give you all his richest blessings this Christmas season.
Dr. Richard D. Phillips is the senior minister of the Second Presbyterian Church of Greenville, SC and a contributor to
The Incarnation in the Gospels
.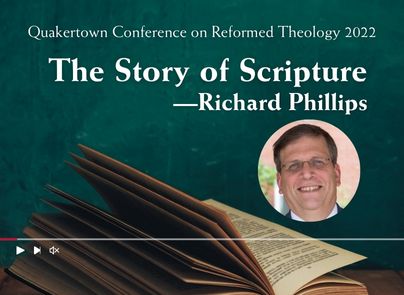 The Story of Scripture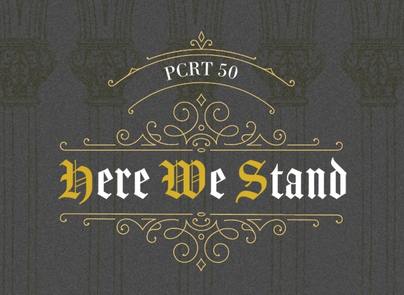 Register for the Philadelphia Conference on Reformed Theology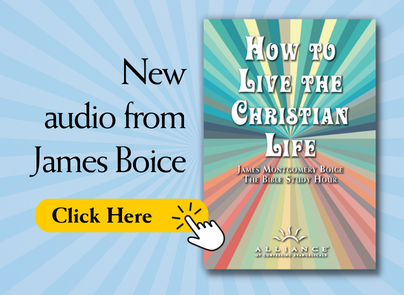 New audio from James Boice