Scotland's Protestant Martyrs: Thomas Forret
Scotland's Protestant Martyrs: Thomas Forret
The persecution of Protestants in Scotland, at least if measured in martyrdoms, peaked in 1539, shortly after Cardinal David Beaton, a zealous opponent of reform, was appointed primate of the country. Glasgow witnessed the execution of two individuals that year: Jerome Russell, a Dominican friar whose preaching revealed Protestant sympathies, and Alexander Kennedy, a teenager whose talent for writing poetry caused him trouble when he turned it to criticizing the clergy. An anonymous man was executed in the town of Cupar, near St. Andrews, around the same time. And on the First of March, Scotland's capital saw no less than five persons "wirried and brint" -- that is, hanged and burned -- for heresy: William Keillour, John Beveridge, Duncan Simpson, Robert Forster, and Thomas Forret.
Of the five "heresiarchs" executed in Edinburgh, none had quite so fascinating a tale as Thomas Forret, an Augustinian monk turned Vicar whose passion for Scripture and preaching, coupled with frank observation of the institutional Church's doctrinal and practical failings, earned him a place at the stake at the crest of the Royal Mile, just east of Edinburgh Castle.
The specifics of Forret's birth remain unknown, though he apparently came from a well-to-do family. He was related to the Lairds of Forret in Fife, and his father, also named Thomas, served as Master of the Stables to King James IV in the early sixteenth century. Following initial education in Scotland, Forret studied at the University of Cologne. He returned to Scotland a "fervent Papist" (in the words of one early modern commentator), and shortly afterwards joined the Augustinian monastery on the island of Inchcolm in the Firth of Forth.
It was in the monastery that Forret's reforming instincts were awakened. Interestingly, such doesn't seem to have been driven by exposure to reforming ideas from the continent, perhaps an indication that Forret's conversion to "Protestant" ideas preceded the proper existence of Protestantism. The story goes that a conflict had broken out between Inchcolm's Abbot and the Augustinian monks regarding their "portion," that is, their daily allowance of food and wine. Such squabbles were common in the late-medieval world, since abbots frequently indulged their temptation to reduce said portions as a way to cut down on costs (and/or to pad their own pockets). In the course of this conflict, Inchcolm's monks managed to get their hands on "the booke of their foundatioun," the charter of their own monastic house that presumably stipulated what their daily allowance should be. It's likely that Forret was at the center of this skirmish, not least because, given his education, he was well equipped to read the foundational charter of the monastery -- something that can't be assumed about all of Inchcolm's early modern monastic residents.
The Abbot, hoping to subvert the monks' rebellion, confiscated the charter from them, and gave them a volume of Augustine's works -- which works we do not know -- in its place, thus cheekily indicating to them that their time might be better spent studying the Church Father for whom their own religious order was named than orchestrating protests regarding their portion. Forret, rather surprisingly given the circumstances, read the volume, and discovered in it doctrine which differed significantly from that propounded by the Church of his day. Enthusiasm for the teaching he discovered in Augustine prompted him into reforming mode. He proved quite successful in converting the younger monks at Inchcolm to Augustine's thought, but found, as he put it, that "the old bottells" -- i.e., the older monks -- "would not receave the new wine" (cf. Matt. 9.17).
Sometime after this, Forret was appointed the Vicar of Dollar (near Stirling), a transition that may have been informed by high-running tensions at Inchcolm in light of his reforming activities. Regardless of the story behind Forret's departure from Inchcolm, he took full advantage of his new position to immerse himself in Scripture and implement reform within the parish now entrusted to him. Forret rose at six every morning and spent the great majority of his day studying the Latin Bible. In fact, he made it his practice to commit three chapters of the Bible to memory every day. He apparently took particular interest in Paul's Epistle to the Romans, finding in it much fodder for "dispute against the adversareis."
Such study bore fruit in Forret's ministry. He began to preach to his parishioners on a weekly basis, an almost unheard of practice for a Scottish curate at this time. He pursued visitation and the religious instruction of his parishioners beyond the pulpit, teaching them the Ten Commandments and the Lord's Prayer, and even writing a small catechism (unfortunately lost to us) to facilitate theological education of the rural youth comprising his charge. The main focus of his preaching and teaching was the full sufficiency of Christ's sacrifice for the salvation of sinners. Not surprisingly, in light of this, he cautioned his parishioners against buying indulgences when "the pardoners" (indulgence sellers) came to town, bluntly telling them that "there is no pardoun for our sinnes that can come to us frome Pope, or anie other, but onlie by the blood of Christ." Forret refused, finally, to uphold the Church's claim to certain goods of Scotland's citizens upon their death. In a day where tithes were largely collected in kind, the Church laid claim to the "kow" and "uppermost cloath" -- a cow and the bedspread -- of anyone who died (a kind of early modern ecclesiastical death-tax). It was the Vicar's prerogative to collect this "tithe" (read tax), a prerogative Forret shunned, not wishing to further impoverish his already poor parishioners, nor to exercise ecclesiastical authority unwarranted by Scripture.
Forret's rather strange priestly activities did not go unnoticed. He was repeatedly brought before the bishops of Dunkeld and St. Andrews to answer for his clerical crimes. These church leaders were most offended, rather tellingly, by Forret's insistence on regular preaching to his flock. The Bishop of Dunkeld especially rebuked Forret for this, noting that Forret's preaching might "make the people thinke" that others in the employ of the Church (not least himself) should "preache likewise." The Bishop encouraged Forret, if preach he must, to focus on some "good Epistle" or "good Gospell" that upheld the Church's authority in the lives of the people -- authority, for instance, to demand those tithes that Forret persistently refused to extract from his parishioners. Forret's rejoinder that, having read both New and Old Testaments entirely, he had not stumbled upon "anie evill epistle or evill gospell" forced the admission from his superior that he had absolutely no knowledge of any portion of the Bible.
Thanks largely to his ability to rebut charges levelled against him with both Scripture and wit, Forret survived numerous encounters of this kind. But his final trial (or really, lack thereof) went rather differently. Forret's most recent transgression in 1539 was his attendance at the wedding of the Priest of Tullibody (a town several miles from Dollar), which attendance, no less than the marriage itself, flouted the Church's stance position on clerical celibacy. Forret had added insult to injury by eating meat at his fellow curate's wedding celebration, despite the fact that it was Lent. So grievous were Forret's collective crimes that, at his trial, he was condemned to death "without anie place for recantatioun." Subsequently brought to the place of his execution, a certain Friar Hardbuckell encouraged him to save his soul (regardless the fate of his body) by confessing his faith in God. "I beleeve in God," Forret replied. Hardbuckell then encouraged him to confess his faith in the Virgin Mary by adding the words "and in our Ladie." Forret answered, "I beleeve as our Ladie beleeveth," thereby maintaining to the end the perfect and full sufficiency of Christ's saving work for sinners.
Forret's wit and knowledge of Scripture stayed with him to his very last breath. Having been preceded to the gallows by one of his fellow martyrs, Forret called the same a "wily fellow" who wished to arrive at the feast awaiting them in heaven before the others in order to secure a good seat. As the noose was placed around his neck, he began to recite Psalm 51 in Latin: Misere mei, Deus, secundum magnam misericordiam tuam. "Have mercy on me, O God, according to your steadfast love." Thus he continued "till they pulled the stoole frome under his feete, and so wirried [hanged], and after burnt him."
Aaron Clay Denlinger is Research Fellow for the Puritan Studies Program of the University of the Free State (Bloemfontein, South Africa). Previous articles he has written on Scotland's Protestant martyrs can be found here, here, and here.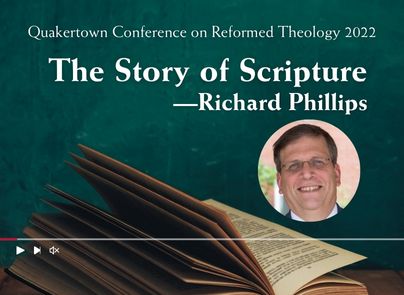 The Story of Scripture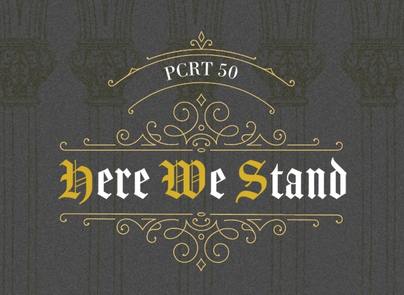 Register for the Philadelphia Conference on Reformed Theology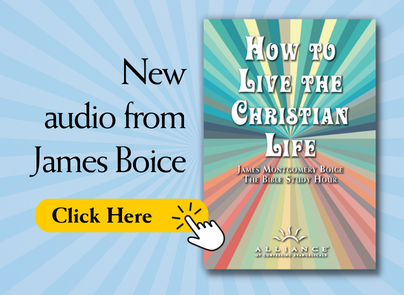 New audio from James Boice