Decerebrated Frogs, the Straight Line and Cultural Accommodation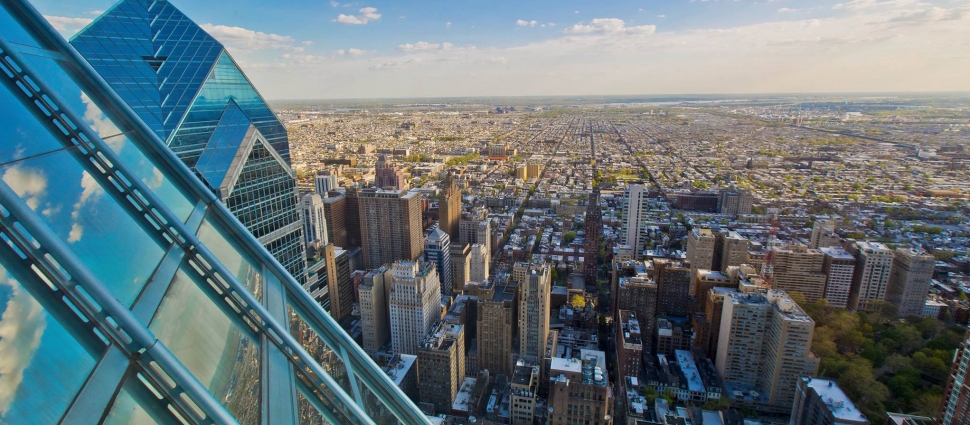 In 1869, the German physiologist, Friedrich Goltz, published a series of conclusions from tests he performed on frogs. In his book,
Beitrage zur Lehre von den Functionen der Nervencentren des Frosches
(
Contributions to the Theory of the Functions of the Nerve Centers of the Frog
)
,
Golz revealed that he had put a number of frogs in a pot of water and heated it to 78.8 degrees Fahrenheit. At that temperature, the frogs obviously made efforts to get out. Golz then slowly turned up the temperature until the frogs died of at 107.6 degrees Fahrenheit. When he ran the experiment on decerebrated frogs, Golz discovered that the decerebrated frogs remained calm until they were fully cooked in the boiling water. I relay this story at the risk of offending both PETA and little boys who love frogs, in order to draw an analogy. In "late modernity," believers are in danger of becoming just like decerebrated frogs in the kettle. As the temperature of cultural wickedness increases around us, we remain motionless--until it's too late. While we silently tolerate and seek to negotiate with a culture in which abortion, sexual immorality, idolatry, materialism, abuse and every other form of wickedness runs ramped, we are being cooked. I am not suggesting that we become bombastic cultural warriors. I am, however, suggesting that we need to wake up to the reality of the wickedness in the culture in which we live and be willing to live as the faithful, God-honoring, sin-hating, righteousness-loving, truth-speaking believers Christ has redeemed us to be--no matter the cost.
Jesus teaches us that there will be evidences of God's grace in the lives of those he redeems. The recipients of God's grace are marked as being poor in spirit, mournful, meek, merciful, peacemaking, pure in heart and hungering and thirsting for righteousness (Matt. 5:3-9). They will also be those who are "persecuted for righteousness sake" (Matt. 5:10). Righteousness is not a culturally defined concept--something determined by statist ethics or media-driven agendas. As one theologian rightly explained, "What God says is right is right because he says it and He says it because it rests on his holy nature."1 This means that we must have our ethics shaped exclusively by Scripture.
Recent exposés related to Rachael Dehollander, and other victims of sexual abuse, have served to prove how willing society--and, regrettably, even the church--has been to tolerate, cover and accommodate wickedness. If we have learned anything from this tragic situation, it is that we must wake up to the reality of wickedness in the world in which we live; and, be willing to call sin what it is. In order to do so, it is incumbent on us to defend the "straight line" of righteousness.
Denhollander
appealed to C.S. Lewis' reflections in
Mere Christianity
on the "straight line," as she faced her abuser:
"I can call what you did evil and wicked because it was. And I know it was evil and wicked because the straight line exists. The straight line is not measured based on your perception or anyone else's perception, and this means I can speak the truth...without minimization or mitigation. And I can call it evil because I know what goodness is. And this is why I pity you. Because when a person loses the ability to define good and evil, when they cannot define evil, they can no longer define and enjoy what is truly good."
What a powerful word there is in this for us. We must seek, by a diligent use of Scripture, to appropriate into our own thinking, consciences and lives the "straight line" of righteousness. When we cease doing so, we will inevitably begin to accommodate evil. This is not simply a call for us to stand up for victims. It is a call for us to reject all unrighteousness. We must disabuse ourselves of the notion that something is wrong only because it hurts someone else in a perceptible manner. Sin is, first and foremost, rebellion against the King of Heaven. As R.C. Sproul put it, "Sin is cosmic treason...against a perfectly pure Sovereign." When King David finally acknowledged his sin of adultery and repented of it before the Lord, he confessed, "Against You and You only have I sinned and done what is evil in Your sight" (Psalm 51:4). Accommodating culture on the horizontal plane is the inevitable result of downplaying the severity of sin on the vertical.

By nature, men and women approve those things that they know are abhorrent to God. The Apostle Paul--after opening the catalogue of natural depravity ranging from sexual immorality to unmercifulness (Rom. 1:29-31)--explained the science of cultural accommodation. "Who knowing the righteous judgment of God," he wrote, "that those who practice such things are deserving of death, not only do the same but also approve of those who practice them" (Rom. 1:32). Our natural instinct is not only to tolerate but also to practice and to approve evil in the lives of others. Accommodation can happen either explicitly (through vocal support or active engagement) or implicitly (by downplaying its severity or covering it up). When we accommodate societal sin in these ways we become just like the decerebrated frogs in the kettle.
It is a travesty of the highest order when ministers publicly castigate fellow ministers for speaking out on such things as abortion, marriage, homosexuality and gender identity, while silently refusing to speak out on them. Appealing to kindness and ecclesiastical procedure--in attempts to censure vocal denunciation--is often nothing less than a smoke screen for fostering cultural accommodation. Rhetorical sophistry is par for the course, these days, for those who--wishing to blur the "straight line" of righteousness--silently promote ethical compromise.
Believers are not to be zealous to uphold the "straight line" because we are better than others. God only justifies "ungodly" men and women (Rom. 4:5). Rather, we do so out of a desire to glorify the God who redeemed us and to reflect His image in a wicked and perverse world. We do so also for the sake of the Gospel. Jesus died for sin. It is impossible to hold out the abundant and lavish grace of God in the Gospel unless we first uphold God's holiness and standard of righteousness (Rom. 5:20). The law makes sin exceedingly sinful so that men and women will see their need for the forgiveness and reconciliation that is only found in Christ (Rom. 7:13; Gal. 3:22).
There will, of course, be a cost if we decide to do what is pleasing to God and stand for the "straight line" of righteousness in a world that approves and promotes wickedness.
Rachael Denhollander learned that painful truth
. Though the cost may be great, we must remember that there is true blessedness in upholding God's standard of holiness. After all, Jesus didn't say, "Blessed are the cultural accommodationists, for theirs is the Kingdom of Heaven."