Pastoring the Police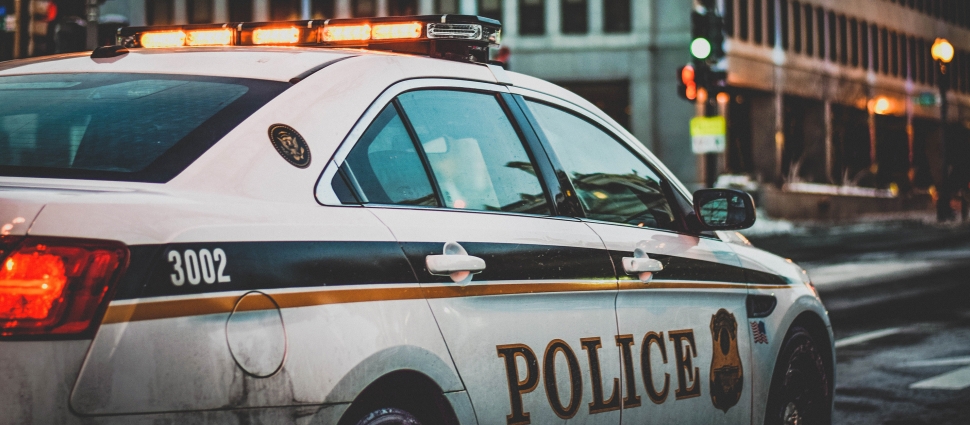 It is always tragic to hear of a police shooting or an unjust use of force by police officers. Anytime anyone in a position of authority abuses that authority, it is especially abhorrent in God's sight, because God ordained authorities like the police to punish wrongdoers and reward those who do good:
Let every person be subject to the governing authorities. For there is no authority except from God, and those that exist have been instituted by God. Therefore whoever resists the authorities resists what God has appointed, and those who resist will incur judgment. For rulers are not a terror to good conduct, but to bad. Would you have no fear of the one who is in authority? Then do what is good, and you will receive his approval, for he is God's servant for your good. But if you do wrong, be afraid, for he does not bear the sword in vain. For he is the servant of God, an avenger who carries out God's wrath on the wrongdoer. Therefore one must be in subjection, not only to avoid God's wrath but also for the sake of conscience. (Romans 13:1-5)
What can a pastor, elder, or Christian leader do—besides continue to faithfully pastor and proclaim the law and the Gospel—to encourage and help police officers do their jobs faithfully in the fear of the LORD? One option you might consider is volunteering as a police chaplain.
Being a police chaplain in your neighborhood may be one of the best ways to fight for justice with regard to police brutality, share the Gospel with police, pray for justice with them, and remind them that we are all image bearers of God, worthy of honor, respect, value, and dignity.
Here are ten reasons being a police chaplain is helpful:
1. You get to know the police officers personally and build friendships with them. You do "ride alongs" with them, and you have the opportunity to pick their brains about their job and the community in which you pastor and they serve.
2. Through these relationships you can both share the Gospel and influence them for righteousness and justice in their jobs. There are numerous opportunities to talk with them, give them Bibles, and share other Biblical and Gospel-centered material with them that will help them police in such a way that honors the LORD and love their neighbor. I've had the opportunity to share excellent resources like these with police officers in our district:
Law Enforcement Officer's Bible
Promises For Peace Officers by Judy La Salle
3. You have the opportunity to pray for and with the officers regularly – that they would do their job righteously, do justice, love mercy, have wisdom in all situations, fear God, treat everyone with honor and respect, and also pray for their safety and protection.
4. You will get a deeper grasp of the challenges and dangers they (and their families) face on a daily basis because of the dangerous nature of their job.
5. They will come visit your church if you stick with it long enough, and it is a challenge to think through how you would and would not preach if police officers are actually present in your congregation.
6. Being a police chaplain helps bridge relationships between the community and the police. Officer Tommy Norman is a great example of an officer who seeks to bridge this gap and love and serve his community well.
7. It helps foster obedience to Romans 13 and Micah 6:8 while also being a Gospel light among any officers who may not be doing their job in a righteous way.
8. When you speak or write about police brutality issues, your words will possibly have more weight because you are actively involved in police lives, and you are being salt and light in the police district that polices your community.
9. You begin to learn the names of the police officers in your community and when you hear the sirens, prayers begin to erupt in your heart for John, Joe, and Mary – that God would both keep them safe and help them do their job in a way pleasing to God and righteously before the community – with honesty, integrity, kindness, and justice.
10. There are Christian officers in the district. They need godly support and encouragement as well.
For all of these reasons, I encourage each pastor to pray and consider reaching out to your local police department to see if there are programs like this already in place for you to join. If not, maybe God is calling you to start a program to be salt and light and point the police and your community to the only One Who can bring justice and salvation to a broken, sinful, and divided world: The Prince of Peace—The LORD Jesus Christ—Who died on that cross for sinners and rose again from the dead to accomplish justice and mercy for all who would turn from their sins and trust in Him!
For to us a child is born, to us a son is given; and the government shall be upon his shoulder, and his name shall be called Wonderful Counselor, Mighty God, Everlasting Father, Prince of Peace. Of the increase of his government and of peace there will be no end, on the throne of David and over his kingdom, to establish it and to uphold it with justice and with righteousness from this time forth and forevermore. The zeal of the LORD of hosts will do this. (Isaiah 9:6-7)
For God so loved the world, that he gave his only Son, that whoever believes in him should not perish but have eternal life. (John 3:16)
Hallelujah! What a Savior!
---
Joseph Randall serves as the pastor of Olney Baptist Church in Philadelphia, PA.
---
Related Links
"A Prayer for the Commissioning or Promotion of an Officer"
by Chad Van Dixhoorn
"Longing for a Multi-Ethnic Church" by Caleb Cangelosi
"Lloyd-Jones on Racism and the Gospel" by David Prince
Words to Winners of Souls by Horatius Bonar
What about Evil? A Defense of God's Sovereign Glory by Scott Christensen