Longing for a Multi-Ethnic Church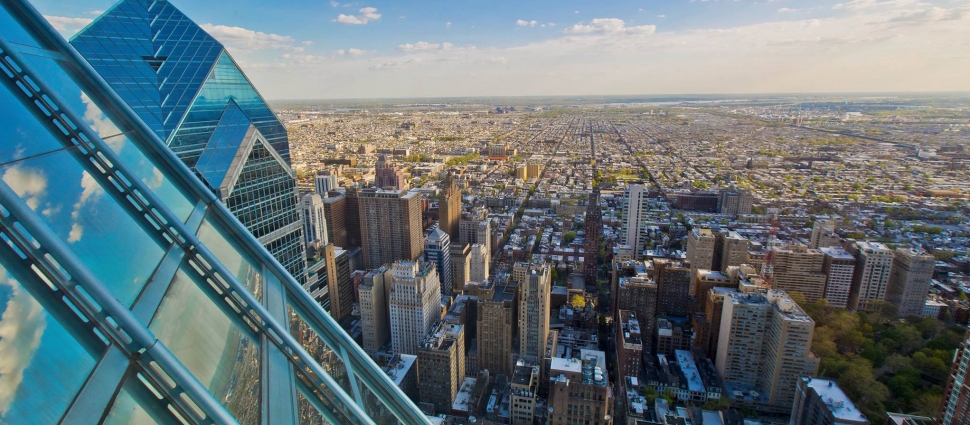 If
Charlotte's Web
were real, Charlotte might have written the following about the events of last week: "SOME WEEK!" "HORRIFIC" "DEVIANT" "HUMBLING". Two young black men shot dead by police officers, one in my home town of Baton Rouge. Five police officers shot dead by one young black man in Dallas. Much has been written, tweeted and posted about these events and their larger significance for race relations in our country, as well as how Christians should respond.
The tragedies of the past week affected me in part because over the past two to three years the church I serve as Associate Pastor has taken increasingly concrete steps toward becoming a multi-ethnic congregation, to better reflect the neighborhood in which our building is situated, and the kingdom of God in glory. Our elders have expressed their desire to call an African-American teaching elder - a possibly difficult endeavor, given the relative supply and demand of ordained or ordainable African-American men in my denomination, the Presbyterian Church in America; our location (as one man put it, the presence of Reformed Theological Seminary makes the Jackson, MS, metro area "less undesirable" - not a huge vote of confidence for my city); and the fact that we desire to transition from an essentially all-white church to a multi-ethnic church, rather than plant a multi-ethnic church from scratch. As I have meditated on the sorrowful happenings of these last days, my thoughts have turned to the prospects of serving in the church we say we yearn to become. What will pastoral ministry look like if the Lord gives us the desire of our hearts - an African-American pastor and a racially diverse church - and then more police officers and/or young black men die at one another's hands?
Co-laboring with a black brother in a multi-ethnic congregation through times like these will undoubtedly affect our preaching, in terms of text selection, application, and illustration. It will impact the content of the prayers in our worship service, the songs we sing, and even the manner in which we sing them. Even this past Lord's Day, in our nearly homogenous congregation, our words to God and our words to men were tinctured with the sober realities these lamentable days have again thrust upon us. Co-laboring with a black brother in a multi-ethnic congregation through times like these will enable us to continue to learn how to listen to, and understand, the various viewpoints, concerns, fears, and desires of my African-American brothers and sisters. Even this week, I have heard again the apprehension some of my black friends have for their sons going out into the world each day - an apprehension, for the most part, I need not have for my own sons. Even this week, I have been reminded that throughout our nation's history, racism has so often found its terminal point on the black body, and that this tendency is what arouses so much of the angst, anguish and anger of those who cry out that black lives matter too.
Pastor Leon Brown has put it well
: "When you pray for diversity in your church, you're praying for more than a change in the color of your congregation, you're also praying for a change in the content of your conversations, which will necessarily include matters of justice, equality, and the image of God." Those conversations will transform me in ways I long to be transformed, that I might become quicker to hear, slower to speak, and slower to anger or frustration (James 1:19).
Co-laboring with a black brother in a multi-ethnic congregation through times like these will give us new eyes on what it means to be salt and light in our community. What does it practically look like to do justice and love mercy, standing up for those suffering and mourning? How do Christians continue to speak out and live out against the sin of racism and prejudice? What can Christians do in a local community to help alleviate poverty without hurting the poor? How do we
engage as evangelicals with the issues of a movement like Black Lives Matter
? I look forward, God willing, to having the wisdom, counsel, and experience of one who understands what it means to be a minority in a majority culture.
Co-laboring with a black brother in a multi-ethnic congregation through times like these will help us know how to read and refer more wisely and winsomely to our theological forefathers who taught so much gold yet also taught, practiced and/or tolerated so much dross in regard to race, slavery, and segregation. The doctrines of the imago dei and progressive sanctification should prevent us from demonizing or lionizing any of those who went before us, whether from the 1860s or the 1960s. What John Piper wrote of Martin Luther King, Jr., applies aptly to our own denominational ancestors: "From a distance we can make distinctions. We can say: This was an admirable trait but not that. This we will celebrate, and that we will deplore." There is a baby in the bathwater, though we must be careful not to imagine that we can lift him out of the tub unsullied by the dirty water - careful acknowledgements of the biblical and theological blind spots and practical failures to work out sound theology will go a long way toward softening the heart of the suspicious toward the skeletons in our common closet. And laboring alongside and ministering to men and women of differing races will open my mind and heart to resources outside my own tradition or experience, by which the Holy Spirit will only grow, stretch, and mold me more and more into the image of our Savior.
The events of this past week have reminded me again that we Christians are strangers and exiles on the earth, and they have made me long for the better country, the lasting city, the city that is to come, the city prepared by God, the city that has foundations, whose architect and builder is God (Hebrews 11:10, 13, 16; 13:14). I trust this past week, and my reflections upon it, have also made me more humble and more teachable; made me more ready to acknowledge that though the Presbyterian Church in America has adopted a statement repenting of racial sins and recommitting to racial reconciliation, there is still so much work left to do in proclaiming and applying the gospel in our own country; and increased my desire to do that work through our church with a diverse leadership and a diverse membership. Even so, come Lord Jesus.
Caleb Cangelosi is the Associate Pastor of Pear Orchard Presbyterian Church in Ridgeland, MS. He is currently working on his ThM at Puritan Reformed Theological Seminary.