Are You Sick? Call Your Elders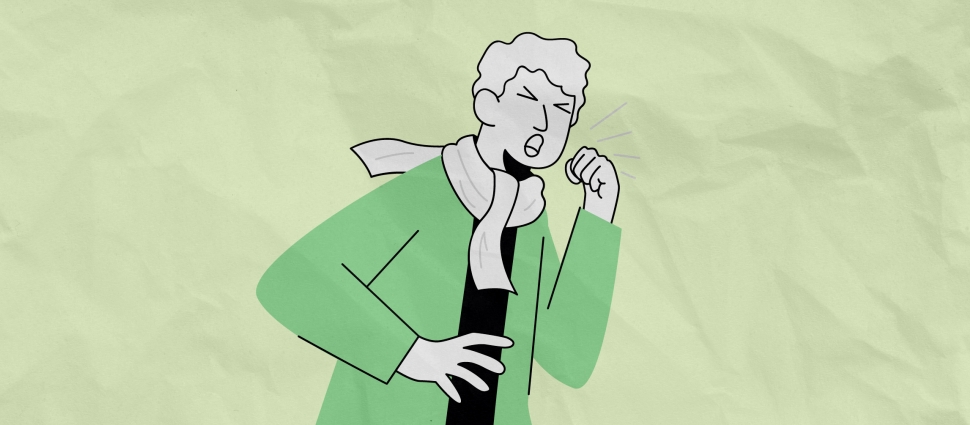 Struggling Christians should get in the habit of calling their elders for prayer. "Is anyone among you sick? Let him call for the elders" to pray for God's healing (James 5:14). Do you? Or do you treat this invitation as a throw-back to a pre-scientific era in which a "spiritual cure" was a sick person's only hope? Let's ask four questions of James' instruction to see how we might honor it today.
1. What Does It Mean to Be Sick?
James' word for sick includes the weak (2 Cor. 13:9), feeble, powerless, and those without means (Acts 20:35). He uses a different word in verse 15 which is commonly translated weary (Heb. 12:3). So the verse includes—but isn't merely addressing—the physically ill. James suggests that there is a spiritual component to illness. He easily moves from praying for healing to confessing sin. James' illustration of Elijah praying for rain and drought suggests that he has in mind troubles related to spiritual backsliding. As in King Ahab's day God can still chasten believers with infirmities for their spiritual good.
In naming the sick James speaks to all who feel the sharp pinch of the fact that "Eden is broken and heaven is not yet."[1]
2. What Should a Sick Person Do?
"Let him call for the elders of the church" for prayer. Does that sound strange? Shouldn't we call a doctor, either a medical or psychiatric professional? Sure. And thank God for the medical community! But here's the challenge in our day: medical advances can make us so one-dimensional as to discount the spirituality of physical problems. According to Scripture elders are front-line health workers.
And James doesn't single out ministers, or those "who labor in preaching and teaching" (1 Tim. 5:17). "The practice of calling the elders of the church to pray over the sick seems to belong to a bygone age." Today "this work is usually assigned to the pastor."[2] The pastor need not be excluded from this blessed work, but he is not alone the first line of defense for struggling Christians. The elders are.
Elders are more than decision-makers. They are pastors. "Shepherd the church of God which He purchased with His own blood," Paul commanded the Ephesian elders (Acts 20:28 NKJV). When James says "the prayer of a righteous person has great power as it is working" he seems to be specifically talking about praying elders (16). Elders, like Elijah, are men with natures like the rest of believers (17); so we might not think to seek their help. But they are, as Calvin says, "Chosen from men of weight and of proved integrity … endued with gifts more than ordinary … those in whom the power and grace of the Holy Spirit more particularly [appear]."[3] They are qualified to help ailing Christians.
3. What Should the Elders Do?
With the bedside manners of a doctor they should listen to your concern and pray for your healing. While James is not making a rule he seems to envision the physical presence of the elders—"Let them pray over him" (14). This could probably be done through a letter, over the phone, or via a video meeting. But Calvin is right to say that "when we come as it were to very scene itself, we utter prayers with more feeling" (2 Kings 4:32; Acts 20:10; John 11:41).[4] Elders will pray over the weak with urgency, depending on God, knowing there is nothing else they can do.
Is that why James mentions anointing oil? The elders aren't being called as medical practitioners. The oil is not magical or even medicinal. But "oil often …symbolizes the healing power of the Lord Jesus."[5] Anointing with oil is neither sacramental nor superfluous. As the prophets anointed kings for God's service James may want elders to symbolically set apart for God's special attention the sick people they anoint.
Clearly the emphasis is not on the oil; dispense with it if you must. But don't discount prayer with its genuine potential for great healing.
4. What Is God's Promise?
God will bless "the prayer of faith" (15), "save the one who is sick" (14), raise up the one who is struck down, and forgive the one who has sinned (15). Elders aren't faith-healers. It is the Lord who heals our diseases (Ps. 103:3). Every time. Sometimes he uses doctors, elders, or other means. But the Lord is the great physician. Sometimes he doesn't heal here and now. When Paul prayed fervently for God to fix a fleshly ailment he answered differently than Paul wanted. He did so, Paul learned, for an important reason. Physical weakness makes us dependent on God (2 Cor. 12:7–10).
Jesus will one day make everything well for God's children. He performed scores of physical healings during his earthly ministry to assure us that he had come to reverse the curse which has wreaked havoc on human bodies since the fall. When sick, scared, tempted, spiritually compromised, or otherwise weak believers call elders appointed by Jesus they are trusting in his promise to make everything well, ultimately at the resurrection.
"Elders are not Jesus … but they are shepherds given to glimpse and resemble for others the presence, teachings, tone, and expression of the true and good Shepherd."[6] Let's call them trusting that God will use their prayers to make us well.
---
William Boekestein is pastor of Immanuel Fellowship Church in Kalamazoo, Michigan.
---
Related Links
Podcast: "The End of the Christian Life"
"Home Visitation" by Chad Van Dixhoorn
"Blessing in Sickness" by Andrew Miller
What is the Church?, with Michael Horton, Greg Gilbert, and Robert Norris
Everyday Prayer with the Reformers by Donald McKim
---
Notes
[1] Zack Eswine, Sensing Jesus: Life and Ministry as a Human Being (Wheaton: Crossway, 2013), 120.
[2] Simon Kistemaker, James, Epistles of John, Peter, and Jude, New Testament Commentary (Grand Rapids: Baker, 1996), 177.
[3] Commentaries on the Catholic Epistles (Grand Rapids: Baker, 1989), 356.
[4] Commentaries on the Catholic Epistles, 356.
[5] Kistemaker, James, 176.
[6] Eswine, Sensing Jesus, 117.
---
Image courtesy of ManyPixels.