When Complementarians Use the Same Language as the Transgender Movement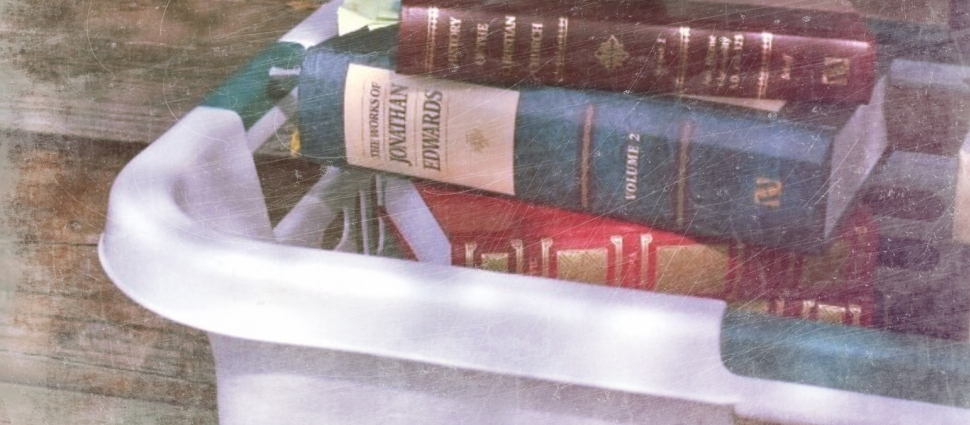 I can't tell you how many times I've been provoked by something on Twitter recently and tempted to respond with my own provocative tweet. I'm trying to do less of that. While there used to be lamentations that too many people can write whatever they want on a blog post and, besides, people aren't reading enough books, I enjoyed writing and reading blogs as a sort of public journaling. This is now being replaced by tweets and tweet threads. If thoughts were being condensed by blog-conscious word counts before, they are now further reduced to accommodate Twitter character limits. All we get is the punch line.
As tempted as I am to just throw out my own punch lines, I do want real conversation on some of these big, hot button issues battled out on Twitter. So, while I have been developing my thoughts on men and women and the church through some of my books, for the in between I'd rather think out loud in blog format than subtweets and punch line responses.
And there's been a lot to respond to. But this week I saw this tweet going around, both positively and negatively shared, that is representative of many others I've passed by:
"It is God who wants men to be men and women to be women; and He can teach us the meaning of each, if we want to be taught."@RayOrtlund

— Denny Burk (@DennyBurk) June 18, 2019
My punchline thought was, isn't this the same kind of thinking perpetuated by the transgender movement? Isn't the whole idea that men could be something other than men, and vice versa, the new, radical thinking of the sexual revolution? Is there a biological part of me that has a vagina and makes me a woman that's different than my soul and psyche, which needs to make sure it acts like a woman? And what is it that I need to do as a woman to be a woman?
Now, I agree with CBMW that there are distinctions and differences between men and women. And we share some moral values. But CBMW has capitalized on this kind of language, using a word like "role," which is a theater term meaning "playing a part," to refer to performed ontological differences between men and women. To be a woman, I must be a certain way, play a certain role. So, when I see the president of CBMW tweeting a line from Recovering Biblical Manhood and Womanhood about men needing to be men and women needing to be women, I know what it means. The definition is provided and elaborated on in the book:
AT THE HEART OF MATURE MASCULINITY IS A SENSE OF BENEVOLENT RESPONSIBILITY TO LEAD, PROVIDE FOR AND PROTECT WOMEN IN WAYS APPROPRIATE TO A MAN'S DIFFERING RELATIONSHIPS.
AT THE HEART OF MATURE FEMININITY IS A FREEING DISPOSITION TO AFFIRM, RECEIVE AND NURTURE STRENGTH AND LEADERSHIP FROM WORTHY MEN IN WAYS APPROPRIATE TO A WOMAN'S DIFFERING RELATIONSHIPS.
We see echoes of CBMW's teaching of the Eternal Subordination of the Son (ontological "roles" in the Trinity) here in its application for gender roles: men's roles are active and potent---authoritarian. Women's are parasitic and subservient. The heart of femininity merely means being masculinity affirmers. I wonder, where is the feminine? What distinct contribution does woman have?
As discussions on metaphysics and trinitarian theology are making a comeback, we also need to retrieve the essential, hylomorphic understanding of the body and soul that recognizes, as
Sister Prudence Allen
puts it, "the human being as a soul/body composite identity." There are only two ways to image God as human beings: as male and as female. I think CBMW agrees with this, but their language and teaching on manhood and womanhood betrays them. There aren't half-men, clueless as to how to earn their man card. There aren't biologically identifiable women with male souls. We don't need to force our sexual distinctions under an artificial ontological framework of authority and submission or under cultural stereotypes. I don't have to
act
like a woman---I
am
a woman in whatever I do. We don't need "masculine males" and "feminine females" as RBMW tells us. God has already created us
as
men and women, and he has also created us as unique persons. Let's talk about the meaningfulness of that.
And so this way of thinking makes me very cautious to join in using CBMW's language to
lead the way
in talking about the serious issues the church needs to address regarding sexuality. While I might share some of the same concerns as them, I don't align with CBMW's teaching on men and women. I'm also still waiting for them to retract their teaching of ESS and their application of trinitarian "roles" for men to be men and women to be women. Our "sexuate installation" (as
Julián Marías
calls it) as men and women should move us toward communion of persons, where we are not actualized by what roles we play, but in fostering a mutual knowledge of one another which results in dynamic, fruitful reciprocity through the giving of ourselves through our differences. But there is no room for this in CBMW's definitions of "mature" masculinity and femininity. There's no dynamism because it's all about male power, male say-so, and male agency. Complementarianism only boils down to who's in charge.
I agree that we need to talk about what is meaningful about being men and women. Ironically, I think CBMW's teaching on this is too thin to be called complementarian. If there is no reciprocity of voices, where's the complementarity? I hope to reveal something much thicker in book form soon!