The Plus Factor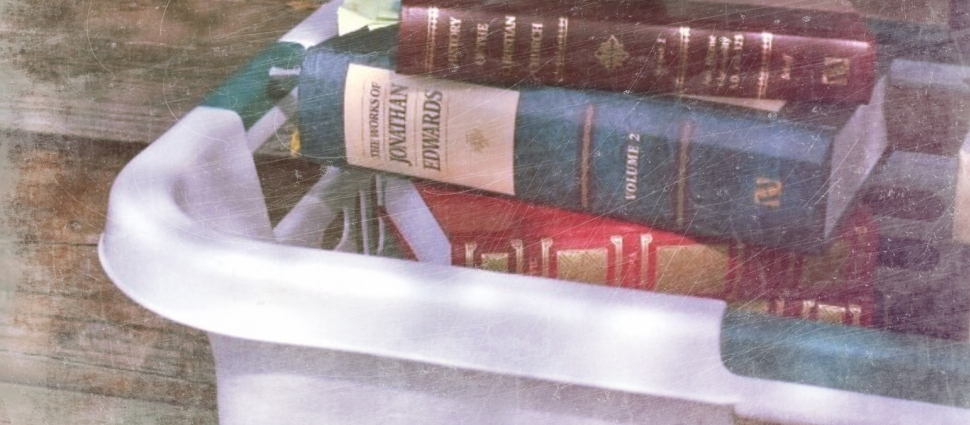 Praised be God that he has not created me a gentile; praised be God that he has not created me a woman; praised be God that he has not created me an ignorant man (Tosephta, Ber. 7,18; Talmud, pBer 13b; bMen 43b.)
This was a popular prayer attributed to the first century rabbi, Eliezer, during the time after the Mishnah but before the Talmud. This was over a thousand years after Ruth, a book that exposes the cultural backdrop of Patriarchy while pointing to God's great, active, faithful love for his people. I picked up Carolyn Custis James' little book,
Finding God in the Margins: The Book of Ruth
, and it was so good that is led me to read her longer book,
The Gospel of Ruth
. I highly recommend both to you and I'm going to quote from them extensively here so that you get James in her own words.
In
Finding God in the Margins
, James highlights how the book of Ruth critiques the accepted Patriarchy of the time, explaining, "Patriarchy is not the Bible's message. Rather, it is the cultural backdrop against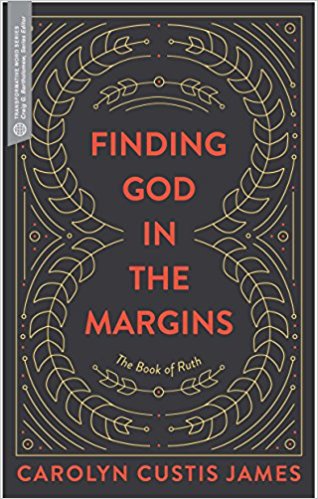 which the gospel message of Jesus stands out in sharpest relief" (FGITM, 10). We get to read most Ruth from the woman's perspective as "the book gives us the saga of two women on their own in a patriarchal culture. The narrator tracks their amazing struggle to survive against all odds in the workplace, the community of God's people, and the legal system" (
The Gospel of Ruth
, 28). And if you want an amazing example of "biblical manhood" look no further than Boaz, who "in response to Ruth's initiatives, will subvert the very patriarchal mores that most benefit him as a man. Instead, he will sacrificially employ those benefits and privileges to empower Ruth and to benefit Naomi. In the process, he will put on display Jesus' kingdom brand of manhood that is desperately needed in today's world" (FGITM, 10-11).
"The book of Ruth turns a spotlight on the plight of women in the world for the whole church to learn" (FGITM, 22). And the incredible faith of a Moabite woman works actively to fulfill the vow she made to her mother-in-law, against all odds. In the end we see, "It takes an outsider like Ruth" to "combine two laws and expand their reach, " with a "single, innovative sentence"---"Spread the corner of your garment over me for you are a go'el of our family"---she "merged the levirate and kinsman-redeemer laws---property and progeny. She was asking Boaz to purchase Elimelech's land and to father a son to become Elimelech's heir and the eventual owner of his land" (FGITM, 75). It's truly an amazing story of God's love.
"The book of Ruth puts God's hesed on display. We will learn among with Naomi that God's hesed love is indiscriminate, unearned, and persistent. YHWH's hesed will reach Naomi through the selfless and relentless commitment of Ruth to fight for her, and Boaz will join Ruth in this effort. Events in the field of Boaz this day will give Naomi fresh insight in YHWH's hesed. What she learns is indispensible to us---because so often we struggle to put suffering and God's hesed together in our own stories" (FGITM, 51). This Hebrew word, hesed, which is used three times in Ruth, gets lost in translation, as James says, because we just don't have an English word good enough to describe it:
"Hesed is a costly brand of love that involves going above and beyond what anyone has the right to ask or expect. It is the brand of love at work in the actions of Ruth, Boaz, and ultimately Naomi too" (FGITM, 51). "Hesed transforms legality into sacrificial love, gives life amid despair, and draws one deeper into the heart of YHWH" (FGITM, 79).
There is a beautiful picture of this with Ruth, a vulnerable Moabite woman, on Day One of her using "the ancient welfare system" as a gleaner on a wealthy Israelite's field. She challenges the letter of the law put in place to help widows like her and Naomi by making the bold request to glean in a more productive area among the harvesters (Ruth 2:7). Her brave request shows her hesed love for Naomi and presses Boaz to a "higher level of obedience...and understanding of God's law. The letter of the law says, 'Let them glean.' The spirit of the law says, 'Feed them." Two entirely different concepts. Ruth's bold proposal exposes the difference" (TGR, 102).
How does Boaz respond? He isn't threatened by Ruth. And he doesn't ignore her. "This powerhouse of a man, this native-born Israelite who grew up on Mosaic law, listens to this newcomer's request, learns from her, and throws his power behind her effort" (FGITM, 58). Ruth's initiative and strength spur Boaz to be a better man, and he too shows God's hesed. At mealtime that day, he does something amazing. James calls it the plus factor. "He invites Ruth to join his table and share a meal with his workers. When she does, Boaz serves her himself, heaping more roasted grain for her than she can possibly eat" (TGR, 104). He treats her as one of the best employees rather than a gleaner on welfare. In this "powerful gospel scene," we see the opposite of the prayer of the Rabbi Eliezer:
A gleaner seated alongside paid workers, a Moabitess "dining" with Israelites, a man serving a woman, the poor included among the rich, an outsider embraced by the inner circle. Looks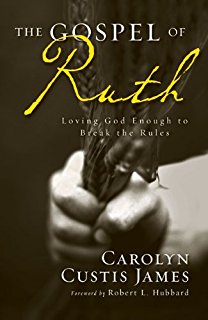 like the kind of feasting Jesus would have enjoyed, a prefiguring of the kind of world his gospel restores, where "there is neither Jew nor Greek, slave nor free, male nor female, for you are all one in Christ Jesus" (Galations 3:28). Ruth was on the losing end of all three categories, but Boaz refuses to maintain those boundaries. Ruth embraced God's people sight unseen on the road from Moab. Now they are embracing her. (TGR, 104-105)
While we don't share the extreme reductive views of women as the patriarchs in Ruth's day, or the rabbi contemporaries of Jesus, this book of the Bible gives us a picture of manhood and womanhood that is radically different than we see in much of contemporary evangelical teaching. "Ruth herself becomes a powerful catalyst for change. God gave us Ruth…to remind us that courage, boldness, and godly leadership are important feminine attributes when it comes to living for God" (TGR, 105). Boaz recognizes this and grows in response. In this scene, we see the plus factor at work. He serves her a meal, and instructs his workers not only to permit her to glean with the harvesters, but to leave extra stalks for Ruth to pick up. He commands them not to touch, rebuke, or embarrass Ruth (2:9, 15-16). James points out that Boaz's response is not only to permit, but also to promote. And he makes sure that his workers do the same. Hesed. "The story puts on display a brand of masculinity that is desperately needed in a world awash in changes today that strike at the core of masculine identity and leave so many men adrift without a sense of meaning and purpose…the book of Ruth puts on display a radical, not-of-this-world brand of masculinity that foreshadows the masculinity Jesus embodied" (FGITM, 84).
I know some in Reformed circles might write off James, as she doesn't fit into the CBMW complementarian box. As a matter of fact, they gave The Gospel of Ruth a
negative review
, concluding that it was not good news after all. (Ironically, this same journal---
Fall 2008 – Volume XIII, Issue 2
---showcases an EFS study by Bruce Ware titled, "Equal in Essence, Distinct in Roles: Eternal Functional Authority and Submission among the Essentially Equal Divine Persons of the Godhead.") I urge you to read these books for yourself. I especially think it beneficial for pastors to glean from James' work on Ruth. Complementarians may be challenged by the spirit of the law, and see where they have added to the letter of it---the minus factor.
Praised be to God that he has created me his daughter in Christ. Praised be to God that he has placed me in his household among my brothers and sisters in Christ.