Ode to the Non-Kodak Moments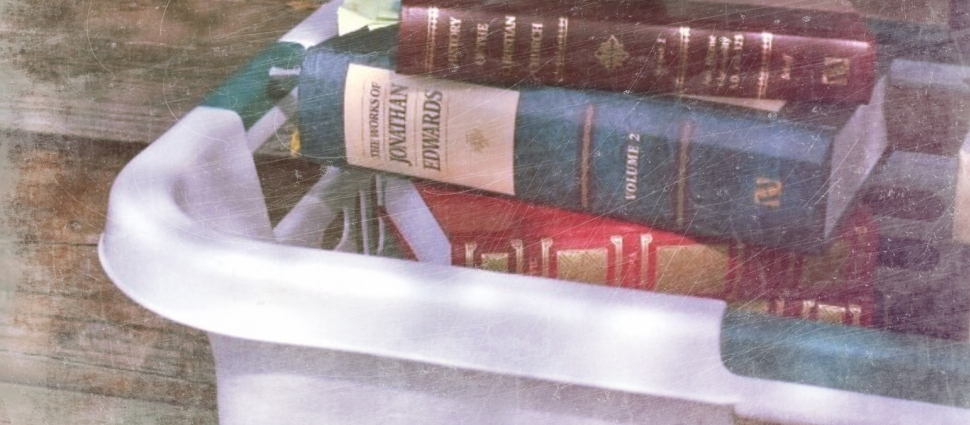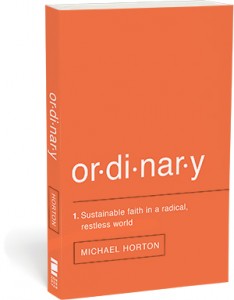 I love getting the mail. You never know when you're going to get a fun surprise. The other day I received an advanced reader's copy of Michael Horton's new book,
Ordinary: Sustainable Faith in a Radical, Restless World
. I read the first chapter last night before the premier of Blacklist aired (Anyone? Blacklist? Anyone?). First let me make the observation that this is a popular level book, and Horton writes with a much easier style than his more academic ones, even some of his other popular level books. In the first chapter titled, "The New Radical," he makes the case that we are so enamored with the epic, and the life-changing, that "We've taken the ordinary and made it extraordinary, and the ordinary has lost its charm" (11). We've become a culture whose biggest fear is being bored, and even the commercial breaks during a children's program ingrains the importance of chasing our dreams and changing the world. So if you get a regular job, faithfully attend a church, and raise a family, well, that's kind of not good enough. Horton quotes extensively from Tish Harrison Warren, who recently wrote about her experience going from an ambitious college student, to a missionary in Africa, to a regular mom raising two children. She explains how it takes more courage for her to wake up everyday and do the regular, unnoticed work of a mother and wife than to work in a "war-torn African village":
Caring for a homeless kid is a lot more thrilling to me than listening well to the people in my home. Giving away clothes and seeking out edgy Christian communities requires less of me than being kind to my husband on an average Wednesday morning or calling my mother back when I don't feel like it. (15)
Horton remarks, "Sometimes chasing your dreams can be 'easier' than just being who you are, where God has placed you, with the gifts God has given you" (16). He relates this to the restlessness in the church compared to the regular means of grace that nourish our faith. We've seen so many movements rise and fall in the church, from revivals, to the charismatic movement, the church growth movement, the left, the right, the contemplatives and spiritual disciplines, to the Emergents and even the YRR. It turns out that the new radical is to be content with the ordinary life God has called us to, partaking in his ordinary means of grace. Sure, some are called to the missions field, and to do some pretty extraordinary things. Some churches seem to have extraordinary growth. But in this restless world we live in, maybe an ordinary life is the real rabble-rouser. Horton makes the case that quantity time is quality. It's those small, unassuming moments that we share and build upon over time that build relationships. That made me think of all the complaining I do about what seems to be my most demanded job these days: driving people around. I drive my kids and pick them up from three different schools. Then I drive to the grocery store, and haul the goods home. I drive to eye doctors, back doctors, dermatologists, and orthodontists. And off I go to volleyball practice, tournaments, and MMA. And then there's youth group, and small group studies. Redundant. Inconsequential. Boring. But on those rides to school, the kids share a little more to burn off that nervous energy. Most of the time I pick them up and they are chatting about meaningless events throughout their day. But other times, I see pain in their faces and try to get them to open up. The many times that I pick up extras, I get to listen in on conversations with their friends. And their friends like to give me the scoop that my kids may not be as willing to share. I get to encourage, to provide snacks, to work the concession stand, and to cheer them on or be by their side when they face a defeat. I complain about this job, because it seems so unexciting. I'm actually beginning to look forward to my daughter driving next year. But this chapter made me thankful for all the quantity time in the car with my kids. Horton is right, "The richest things in life are made up of more than Kodak moments." My kids and I may remember the vacations and milestones easier when we look back to these days. They may remember the camps and special events that they involve themselves in with the church. But it is the ordinary means of grace that are really shaping them, and perhaps all those insignificant conversations in the car.