Humble Roots!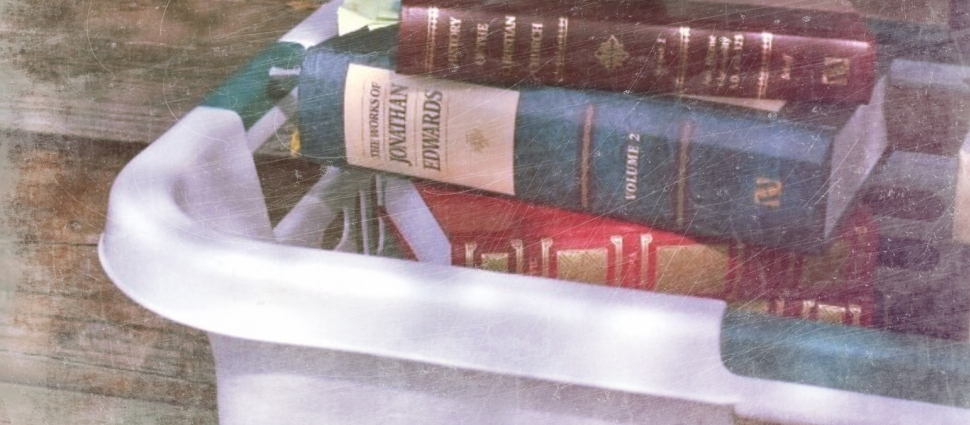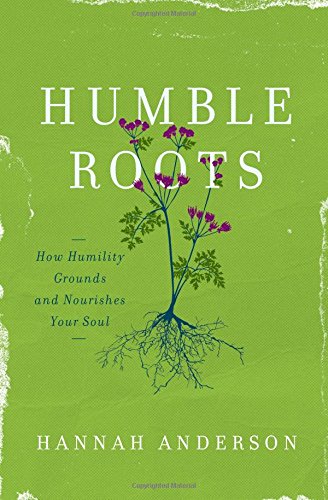 Humble Roots is a different kind of book. Hannah Anderson has written a refreshing approach to a virtue we would all love to be called, but so rarely want to pursue. A book like this almost seems wrong to review. When I saw that Hannah was writing about humility, I thought, "Wow, she is brave." And this is true; Hannah is a brave woman. But this isn't the kind of book you think it is.
Hannah isn't just telling us that we need to be humble and then telling us how to do it. She challenges what we think about humility. For example, we often gauge our humility by how we feel. But Hannah reminds us:
Remember that humility, itself, is not an emotional state. Humility is not feeling a certain way about yourself, not feeling small or low or embarrassed or even humiliated. Theologically speaking, humility is a proper understanding of who God is and who we are as a result. We may feel certain things because of this understanding---we may feel safe in the care of our Creator or we may feel fear when we disobey Him---but these emotions are the result of our reverence for God. (103)
This is what Hannah does in her book---she uses horticultural illustrations to teach a proper understanding of who God is, and who we are as a result. And it's beautiful. In the end, we aren't shamed or brought low, but elevated by our joy in the Lord.
Don't label this as a women's book. Humility isn't a woman's issue; it's a human issue. Hannah writes with a feminine perspective that both men and women can learn from. Her theology in each chapter is also taught with experience in the different horticultural illustrations that lend so well to the topic.
It's also a personal book. Hannah sought to answer her own questions about humility in this project as she finds herself in "the throes of responsible adulthood." Unfortunately, her vocations of caring for her family, serving the church as a pastor's wife, and pursuing good work kept her mind reeling at night and she was unable to turn it off and go to sleep. And so in her pursuit for rest, Hannah found joy in her humble roots. She explains that the goal of this book "is to understand how pride manifests itself in anxiety and restlessness; and how humility frees us from the cycle of stress, performance, and competition" (12). She aims for the reader to "see how humility---how knowing ourselves as creatures---also help us see the extent of our pride in our everyday choices, from how we use social media to how we give and receive compliments" (11).
In successfully fulfilling this aim, Hannah makes important connections to teach us about emotional humility, wisdom and humility, humility that is productive, a humility that takes risks, that is thankfully repentant, and that faces death and finds true rest. I love how Hannah ends the book with the answers to her opening questions about the struggle she was having getting to sleep every night:
"In many ways, the act of sleep is itself a spiritual act, an act of humility. To sleep, we must stop our work. To sleep, we must lay out bodies down. To sleep, we must trust another to care for us…
"Through practicing this trust every night, He is teaching us how to trust Him when He finally calls us to Himself." (204-205)
It reminded me of a talk Carl Trueman did on mortality at King's College titled, "
Each Day Dies with Sleep
." We are not God. Christians can rest in this blessing. Trueman reflected on how our understanding of our mortality is critical to how we live our everyday lives. Anderson explains this so well in her book, showing many of the ways our Creator teaches us about his care in creation, by dealing honestly with the curse from the fall, and by teaching us to be good stewards of all that God has created and entrusted to us under his sovereign providence with an eye towards the resurrection.
I read this book in two days due to a tight schedule I'm following and my desire to help get the word out about Hannah's new book. But I plan on coming back to Humble Roots for the respite it will continually give.
Humble Roots: How Humility Grounds and Nourishes Your Soul
John Currie at the Eastern Shore Reformed Conference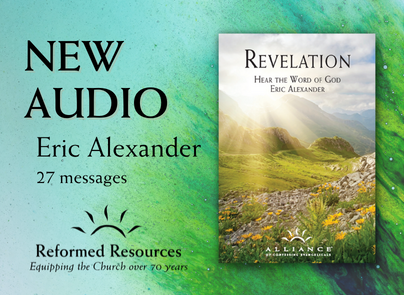 Revelation—New from Eric Alexander