Evangelical Housekeeping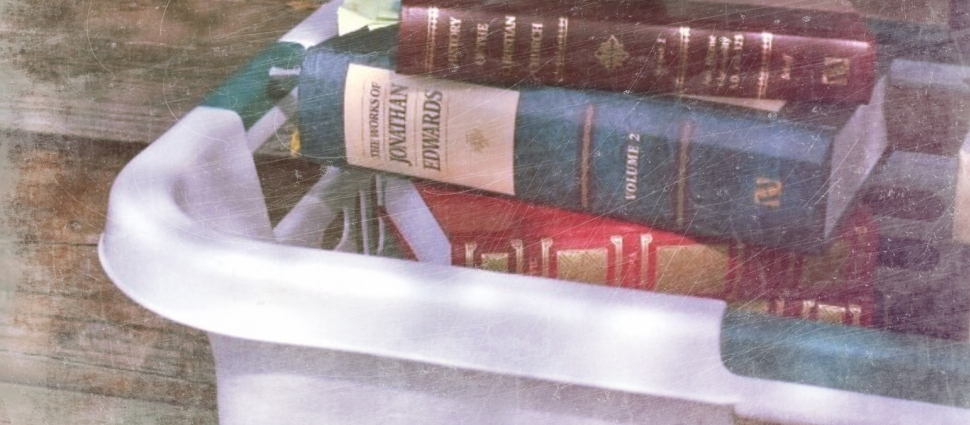 Several years ago, I noticed a pattern in my life. First, I'd read or hear about a sketchy theological trend. Maybe it would be a certain high-profile preacher, a new book that's out, or a movement that seems to be threatening to creep into Christian thinking. Whenever this happened, I would think, "No need to worry. I don't need to waste my time thinking about this, it doesn't affect me." I figured it would be easily identified by ordinary, mainstream Christians, and we could all move on with our lives.
And then it would inevitably happen. That same book that I recognized as suspicious is recommended to me by a friend, or a family member even. That pastor that I thought was clearly handling Scripture wrong is being quoted by a mom at the baseball field. Every. time.
Do you think it is important to learn about the latest theological trends? What do they have to do with you? Should your pastor bother to know about the current evangelical climate?
Let's start with that last question. I think that one is an easy "yes." It's pastoral. Part of shepherding is spotting the threats to the flock. We see all of the apostles constantly warning the congregations and other pastors about false teaching. They even used names. We should also be able to trust that our pastors are faithfully working to preserve the truth of God's Word and the purity of the church.
But what about the regular lay person? There's only so much time in the day, and frankly, I'd like to invest my reading time in good stuff: God's Word, and helpful teaching in God's Word. And whatever time I give to entertainment, I want that to be spent on writing and media that I like. I'm sure my pastor does too. But I have an obligation as a fellow believer as well.
First of all, it's good for me to open my eyes and see what I'm up against. I may think that it would be nice to pretend like none of these dangerous ideas and doctrines will affect my house or my church, but that would be horribly naïve. It really doesn't take long at all to infect, even my PCA denomination that has a government set in place to protect the church against false teaching and ungodly behavior. I discover some of the very issues I thought no one would follow finding their way into General Assembly. And it's heated. Shouldn't I do some investigating of my own to see what all the fuss is about?
But it isn't good enough to only care about myself, or my family, my church, or even my denomination. The question is, do we love our neighbor? Do I care if my mother-in-law brings her copy of The Shack to our beach vacation and says it makes some very good points about faith? Should I at this point just adopt the world's reasoning and say that it may be true for her, but not for me? Do I care about her soul? And how would I even know about the error in the book unless I have done my research? Wouldn't it be great to have some premeditated questions I could ask my more charismatic friend when she brings up the "wonderful" message she just heard on the radio? Or what about my fellow Reformed friends who want to share their new, enlightened view of the atonement, or have decided to begin journaling God's personal, daily messages to them?
Next question, do we care about the reputation of the church? Carl has made the important point several times now that the manipulative and self-serving behavior of some high-profile pastors who supposedly represent evangelicalism is a bad reflection on the church as a whole. Unbelievers can identify the hypocrisy right away. Don't we want to be able to speak out in defense and say, "No, this is not how we are to operate!" Do we care about the witness of the church?
Then we need maintenance. We need some evangelical housecleaning. The church is subordinate to the Word of God, and so we need to be well equipped in God's truth. One of the most frustrating things about being a Christian is that God makes us think. How many times have we just wanted God to tell us what to do in a situation, only to get no word from heaven? Sure, we have his revealed, inspired Word in Scripture. And in it we learn much about God. We are told that it is sufficient for everything we need "for teaching, for reproof, for correction, and for training in righteousness" (2 Tim. 3:16). But we don't get specific direction on personal issues such as which career to pursue, and we don't get to know all of the whys behind God's providence.
God makes us think for ourselves.
And yet, this leads us to depend on him even more. We gather with the church body and sit under the preached Word. We participate in the sacraments that ratify God's promises to his people. We seek advice from our elders and fellow believers. We pray. And through the means of grace that God provides, he nourishes us in his Word, he blesses us in Christ, and we grow in wisdom and holiness.
And we are sent out. God doesn't shelter us, but sends us out to a very dangerous world.
The thing is, the church is not a doormat, it is Christ's beautiful, thinking bride. We aren't to be passively listening to any person who is in leadership, but nobly examining the Scriptures to see if what they're saying is true (Acts 17:11). God has us think for ourselves in wisdom as his Spirit illuminates us with the Word. And so the Reformed church is still "being reformed according to the Word of God." God calls us to know him in Christ, and this is both an intellectual and an intimate knowledge. There is no new revelation, however, the Spirit does enlighten us by applying God's Word to our thinking and affections.
Every Christian will persevere, but faith is a fighting grace. J.I. Packer puts it well:
The way to benefit fully from the Spirit's ministry of illumination is by serious Bible study, serious prayer, and serious response in obedience to whatever truths one has been shown already. This corresponds to Luther's dictum that three things make a theologian: oratio (prayer), meditatio (thinking in God's presence about the text), and tentatio (trial, the struggle for biblical fidelity in the face of pressure to disregard what Scripture says).
Some think it okay to stop short after prayer, "leaving the matter with God." But God wants a thinking bride, not a lazy housewife. After a day's worth of mess-making in my home, I'd love to just tell my company, "nothing to see here." Wouldn't it be great if I could just pray for them not to notice it. But that is not the case. I can't pretend like it isn't there; I need to open my eyes and take a look. Likewise, we must engage in the work of putting things back in their proper place, and throwing the trash away. That is called being a good steward of what God has given us, and being hospitable to our family and guests.
But rest assured, tomorrow there will be another mess.