There And Back Again?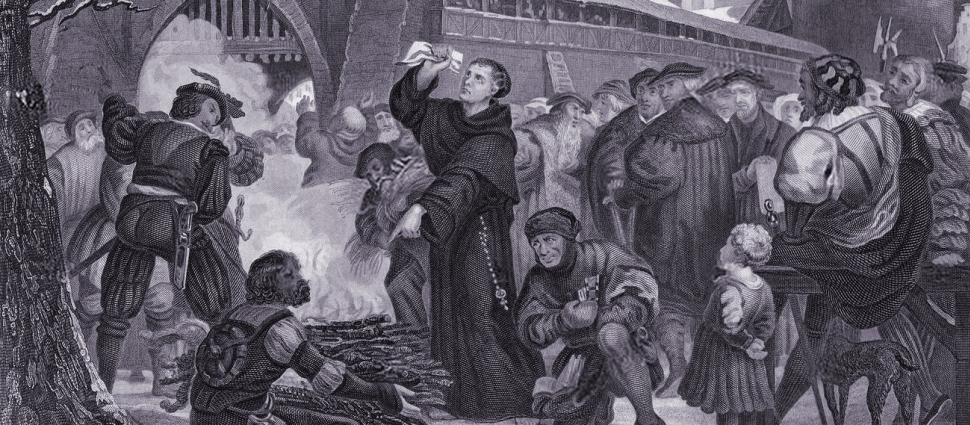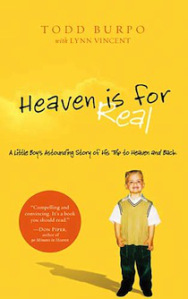 The "I've been to heaven and back" book phenomena continues to grow. There is yet another one which has hit the
New York Times
bestseller list. Now we can read about Mary C. Neal's trip to heaven in her book "To Heaven And Back." Evangelicals love this stuff! The books by Don Piper and Todd Burpo have numerous spin-offs. I recently saw a big, colorful
Heaven Is For Real For Kids
in a local Barnes and Noble. If I were cynical I'd conclude that all these
daily thoughts
,
calendars
,
journals
, 
kids
and
women's
editions were crass attempts to make more money off evangelical's lack of discernment. But I'm not cynical so I'd never conclude that. Personally, I'd like to see a Mixed Martial Arts edition of one of these trip to heaven books. That's a growing market after all. Now, just watch some enterprising young fella at Multnomah or Zondervan steal this idea.
Tim Challies, who has written well about the dangers of this nonsense, has a fresh post on Miss Neal's foray into the wacky world of Christian publishing.
The most recent heaven tourist is Mary C. Neal. Much like Todd Burpo, who is responsible for taking his son's adventures to print, Neal only decided to write about her experiences many years after the fact, after all those other "I went to heaven" books began to sell in the hundreds of thousands. But that's definitely just coincidence. She initially self-published her book To Heaven and Back, but once it started generating buzz (i.e. selling lots and lots of copies), Waterbrook Multnomah stooped down and scraped it off the bottom of a shoe somewhere, and promptly re-issued it. With the extra marketing nudge, it has now made its debut on the New York Times list of bestsellers. I gave it a skim—I just couldn't bear to read it all the way—and found that it is much the same as the others. In fact, it may be worse than the others in that it contains even less Christian theology, less gospel and far more New Age, sub-Christian nonsense. That a publisher of Christian books would even consider taking this to print is appalling.
Challies goes on to explain well why these sorts of stories are dangerous for Christians to ingest.
I do not believe that Don Piper or Colton Burpo or Mary Neal or Bill Wiese visited the afterlife. They can tell me all the stories they want, and then can tell those stories in a sincere tone, but I do not believe them (even when they send me very angry and condescending emails that accuse me of character assassination). I am not necessarily saying that these people are liars—just that I am under no obligation to believe another person's experience. Here's why:

In the first place, we have no reason to believe or expect that God will work in this way—that he will call one of us to the afterlife and then send us back to our old bodies. The Bible says that it is for man to die once and then to experience the resurrection. There are many experiences we can have in a near-death state I am sure—dream-like experiences that may even seem real—but the Bible gives us no reason to believe that a person will truly die, truly experience the afterlife, and then return. Those who have a biblical understanding of life and death and heaven and hell will know that for a person to die and visit heaven, to experience sinlessness and the presence of Jesus Christ—for that person it would be the very height of cruelty to then demand that they return to earth. None of these books are at all consistent with a robust theology of heaven and hell, of the work of Jesus Christ, of the existence of indwelling sin. On the surface they may seem compelling, but in reality they raise far more questions than the few they may appear to answer.

In the second place, the very idea of God calling a person to heaven and back and then having that person share his experience in order to bolster our faith is the exact opposite of what the Lord desires for us. We have no reason to look to another person's experience of heaven in order to prove that heaven is real or hell is real. The Bible promises blessings on those who do not see and yet believe. Our hope is not to be in the story of a minister or toddler or doctor or anyone else who insists they have been to heaven; our hope is to be in Jesus Christ as God has graciously revealed him to us in the Bible. Faith is believing that what God says in his Word is true and without error. You dishonor God if you choose to believe what the Bible says only when you receive some kind of outside verification. You dishonor God if you need this kind of outside verification.

A question remains: How do I respond to a Christian who has read these books and who finds great joy or comfort in them? You point that person to what is true. You will need to be careful with tone and timing, but ultimately, it will be a blessing for any Christian to direct his faith to the worthy object of faith. Faith will be strengthened by reading the Bible and believing it. Faith will be weakened by reading the Bible and believing it only after reading 90 Minutes in Heaven. You can serve any Christian by directing him to the Bible and helping him to see that we are called to believe God on the basis of what he says in his Word, not on the basis of another person's experience. 90 Minutes in Heaven and Heaven Is For Real and all the rest are not books that beautify the doctrine of heaven, but books that attack the doctrine of Scripture. The Bible insists that it is enough, that it is sufficient, that we have no need for further special revelation from God; these books insist that it is not.
Read the entire post
HERE
.