The Gospel - Part 5: "Getting the Gospel Right"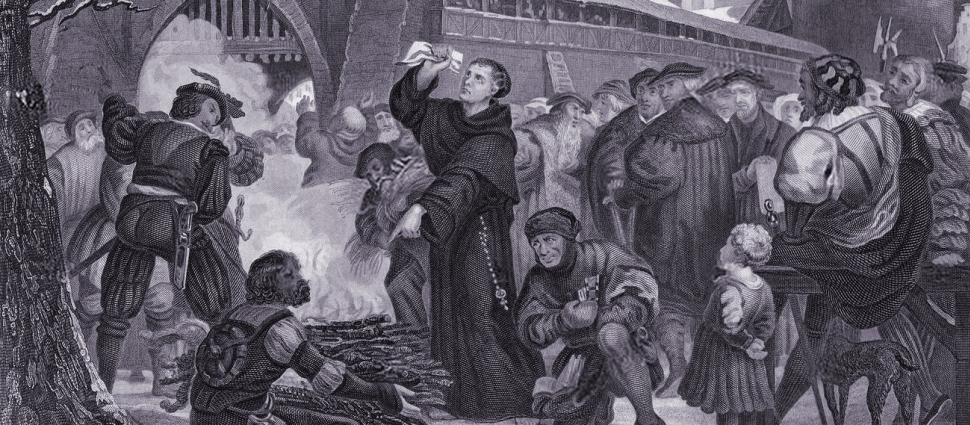 As early as His covenant with Abraham God promised to save people from every "language, tribe, people, and nation" (Gen 12:1-3; Rev 5:9-10). God has promised this and it will happen! What a wonderful source of encouragement for the church to know that her evangelistic efforts at home and around the world will ultimately not be in vain. Indeed, the church, obeying the great commission of her Lord and empowered with the message of the Gospel is God's means to bring salvation to every corner of the world.

Scripture tells us in Romans1:16 that the Gospel is "the power of God for salvation to everyone who believes…" Later Paul explains the logic of conversion: "But how will they call on Him in whom they have not believed? And how are they to believe in Him of whom they have never heard? And how are they to hear without someone preaching?...As it is written, 'How beautiful are the feet of those who preach the good news!'" In I Corinthians we are told that "it pleased God through the folly of what we preach to save those who believe" (1:21). This "folly" that Paul refers to is the message of the cross or the Gospel. "We preach Christ crucified, a stumbling block to Jews and folly to Gentiles, but to those who are called, both Jews and Greeks, Christ the power of God and the wisdom of God" (I:23-24).

How important it is then that we get the Gospel right. This message of the cross needs no gimmicks to help make up for its shortcomings for it has none. It must not be hidden or otherwise discarded for more "relevant" messages. If we do not hold forth the Gospel in our preaching and personal witness then we are robbing both of their only power. The following outline will help us make sure we are getting the Gospel right.



I. God


All faithful evangelism should start with God. He is, after all, the author of salvation. Salvation is not accomplished as a joint effort or partnership between God and man whereby each does his fair share. Salvation is entirely of God. "Salvation belongs to the Lord" (Ps 3:8). "On God rests my salvation" (Ps 62:7). "Salvation belongs to our God…" (Rev 7:10). "For by grace you have been saved through faith. And this is not your own doing; it is the gift of God…"(Eph 2:8ff). "So then it depends not on human will or exertion, but on God, who has mercy" (Rom 9:16).

So if salvation, and thereby evangelism, begins with God, what do we need to say about God? After all, there is no way we can tell a person everything there is to know about God when we ourselves have not even begun to know all there is to know about God. Graciously, however, God has made clear to us in Scripture those things about his character that we need to know. In his proclamation to the Athenians Paul is a model for how to introduce God to a people who do not know Him. In his message recorded in Acts 17:22-34 Paul highlights God as Creator, self-sufficient, sovereign, providential, omnipresent, righteous, Judge, and Savior. Granted, this is not the only model for how to introduce people to God. But it does fly in the face of the many one-dimensional models of God's character that are often presented in our post-Christian culture. I have heard well-known evangelical leaders present God to unbelievers simply as One "who wants to be your forever friend." We must do better than that. We owe it to the many people who still need to hear about the "unknown God."

II. Man (Rom 1:18-3:20)
We all begin life with a problem. We are sinners by nature and as a consequence by choice. In other words we sin because we are sinners. As a result of this we distort the truth of God because it is the truth which spotlights our sin and reveals our guilt. Outside of Christ we are not neutral in our feelings toward God. Rather we are born runners seeking to avoid the God whose holiness exposes our corrupt hearts. So like our first parents we busily weave together the fig leaves of our own righteousness to cover over our guilt. We conclude that either our sin is not that bad or God is not all that holy. This is how sinful man suppresses the truth of God (Rom 1:18).

Much of modern evangelicalism (an almost meaningless term these days) seeks to avoid the bad news of man's sinfulness. The pastor of America's largest church recently told Larry King that he never uses the words "sin" or "sinner" because those are negative words. He explained that at his church they want to "lift people up not tear them down." It makes perfect sense in the wisdom of man. After all who wants to be told that they are enemies of God? (Rom 5:10; Eph 2; Col 1:21). But it is vanity to believe that somehow we can present the Gospel in such a way as to make it inoffensive to sinners (I Cor 1:18ff). The Gospel must offend before it saves. It must confront our sin before it applies the sweet healing of Christ's atoning work.

III. Cross (Rom 3:21-26)
If the final word in the story was our sin then we would truly have no hope for a holy God cannot have fellowship with an unredeemed sinner. From the time man sinned his fellowship with God was broken. He no longer had direct communion with God as he did in the garden. At that point in the history of redemption the great question in the universe became "How can God dwell among His people?" But God in His mercy began to call forth mediators or go-betweens that would make it possible for Him to still interact with His people without compromising his holiness or justice. All of those mediators from Moses and the prophets to the high priests and the sacrificial system itself were merely shadows pointing to the ultimate Mediator between God and man: Jesus Christ (I Tim 2:5-6; Hebrews).

On the cross Jesus would become the ultimate paschal lamb. His atoning work which satisfied the holiness and justice of God led to the final Passover. Jesus' blood was a better covenant than that which had been made with the people of God during the days of Abraham and Moses. On the cross God was able to be uncompromising in his holiness in that sin was indeed punished. If God had left the sins of his people unpunished then he would not have been just and therefore less than God. What is more, on the cross God was uncompromising in His love. This is seen in the fact that it was not you and I hanging upon the cross of God's wrath. The only begotten Son of God paid the price of our sin so that we could live with Him in eternally blessed fellowship (John 3:16).



IV. Response


There are two essential components to a saving response to the Gospel: repentance and faith. Repentance is a determination to turn away from sin in response to a Holy Spirit wrought conviction. Repentance is what happens in a sinner's heart and mind when he becomes aware of his guilt before a holy God and grieves appropriately. Jesus and John the Baptist routinely called people to repent from their sins. At Pentecost the people cried out, "What must we do to be saved?" not because Peter had told them "God loves you and has a wonderful plan for your life." Peter, by today's standards was quite rude and thoroughly non-user-friendly. He pointed squarely in their direction and held them accountable for the death of Jesus which happened "according to the definite plan and foreknowledge of God" (Acts 2:14-36). In response the people were "cut to the heart" (Acts 17:37). Even to the pagan men of Athens Paul does not shrink from calling them to repentance (Acts 17:30). There simply is no salvation apart from repentance. This is why it is a lethal error to fail to call attention to sin. From what will a sinner repent if he has yet to acknowledge and grieve over his sin? How can he look to a Savior if he has yet to know he needs saving?

The second essential part of a saving response to the Gospel is faith. This is part of the miracle of the Gospel. We are not saved by works. We are saved by God's grace alone through the means of our faith alone (Eph 2:8-10). God never calls us to come and work for our salvation. God has done all the work through the life and death of His own Son. The Gospel is good news precisely because it is finished. Having completed all the work of salvation the Son is now seated in Heaven at the right hand of the Father in heaven signifying the completion of the work of new creation. With the work of salvation having been completed it is now left to us to believe upon the only One who can save (Jn 3:16; 8:24, 20:31; Acts 16:31; Rom 3:22, 26; 10:9-10).

If you will remember this structure of God, Man, Cross, Response and the substance behind each point you will be ready to share the Gospel faithfully. May we all be ready to proclaim the news that truly is good; the Gospel of God's great salvation.




Recommended Rresources:


· Tell the Truth by Will Metzger. Maybe the best book on evangelism I have read.
· Operation World by Patrick Johnstone. A comprehensive guide to the world's people groups and how to pray for their evangelistic needs. Essential reading!
· Cross Words by Paul Wells. An important new book on the biblical doctrine of the atonement with particular emphasis on Christ's role as our sin-bearing substitute.
· Two Ways to Live. This is a great evangelistic track that will help you share the Gospel in a faithful, God-centered way. They can be ordered from http://www.mathiasmedia.com.au/.