The Good Reverend McCheyne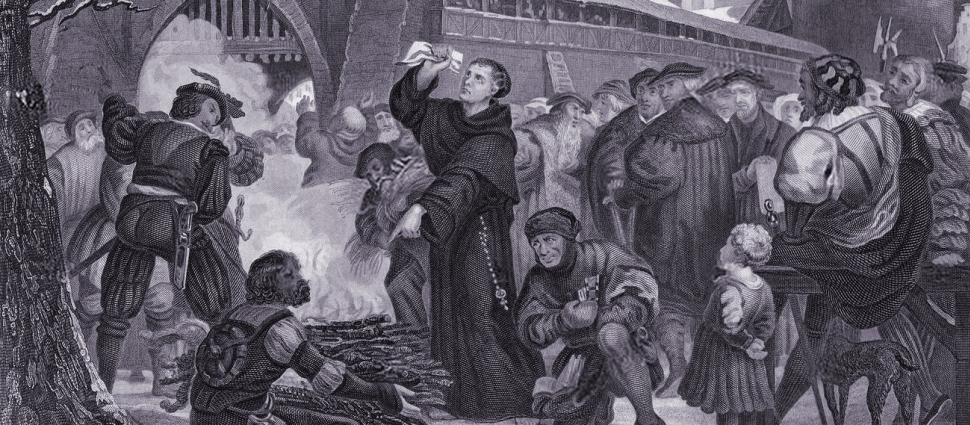 Robert Murray McCheyne died when he was only 29 years old (1813-1831). His was a comparatively short life but what awesome things God was pleased to accomplish through this particularly weak vessel. The illnesses and frailty with which he struggled became the very means by which God filled him with such strength. He wrote, "I have been too anxious to do great things. The lust of praise has ever been my besetting sin; and what more befitting school could be found for me than that of suffering alone, away from the eye and ear of man?"

Supremely, McCheyne was a pastor. It could be said of him that he was a pastor among pastors. His skills as a biblical expositor were matched by the tender care he exhibited toward the flock entrusted to him by God. He understood the synthesis between the holiness of the pastor's life and the blessedness of his ministry. One of his contemporaries wrote of him, "He gave out not merely living water, but living water drawn at the springs that he had himself drunk of; and is not this a true gospel ministry?" Almost two hundred years after his birth, McCheyne stands as an enduring example for pastors everywhere to follow.

God took the young Robert to pastor a once large parish in Dundee Scotland. The church's name was St. Peters and its glory days were long over. It was not the kind of church a young pastor whose reputation as a great preacher was already being established would want to go. A young man like McCheyne would want to go to Glasgow or Edinburgh but not the blue collar town of Dundee! Shunning his pride, Robert followed his Lord's leading.

McCheyne's preaching, which was always a careful exposition of Scripture, was marked by reverence and sobriety. A man who heard him preach frequently wrote, "Before he opened his lips, as he came along the passage, there was something about him that sorely affected me." One of his biographers writes, "It is difficult to convey to those who never knew him a correct idea of the sweetness and holy unction of his preaching…His rule was to set before his hearers a body of truth first – and there always was a vast amount of Bible truth in his discourses – and then urge home the application."

The Lord was pleased to bless St. Peter's Dundee with a fresh wind of revival. The once nearly empty church was now filled to overflowing. They were blessed to see many notorious sinners come to faith in Christ. Knowledge of God in the Scriptures became a growing joy for the people of the parish. It was a work of God that spread through large parts of Scotland. Robert approached the whole period with humility and faithfulness. He depended not on emotional experiences or manipulation but rather leaned all the more on those ordinary means by which God works to bless His people.

In the final two years of his life his sinking health did not seem to interrupt his activity for the Lord. He labored until the ravages of weakness overcame him. He died as a pastor, a preacher, and a missionary. His loss was sorely felt among his beloved flock in Dundee. "His people were that evening met together in the church, and such a scene of sorrow has not often been witnessed in Scotland. It was like the weeping for King Josiah. Hundreds were there; the lower part of the church was full; and none among them seemed able to contain their sorrow. Every heart seemed bursting with grief, so that the weeping and the cries could be heard afar off. The Lord had most severely wounded the people whom He had before so peculiarly favored; and now, by this awful stroke of His hand, was fixing deeper in their souls all that His servant had spoken in the days of his peculiar ministry."

I commend to your reading Memoir and Remains of R.M. McCheyne, the most widely read biography of the pastor from Dundee, written by his friend Andrew Bonar. It has sold hundreds of thousands of copies since its publication in 1844. Charles Spurgeon wrote of it, "This is one of the best and most profitable volumes ever published. The memoir of such a man ought to be in the hands of every Christian, and certainly every preacher of the Gospel."


"Oh, then, that I might lie low in the dust, – the lower the better, – that Jesus' righteousness and Jesus' strength alone be admired!"
- R.M.M.