Reformation Reading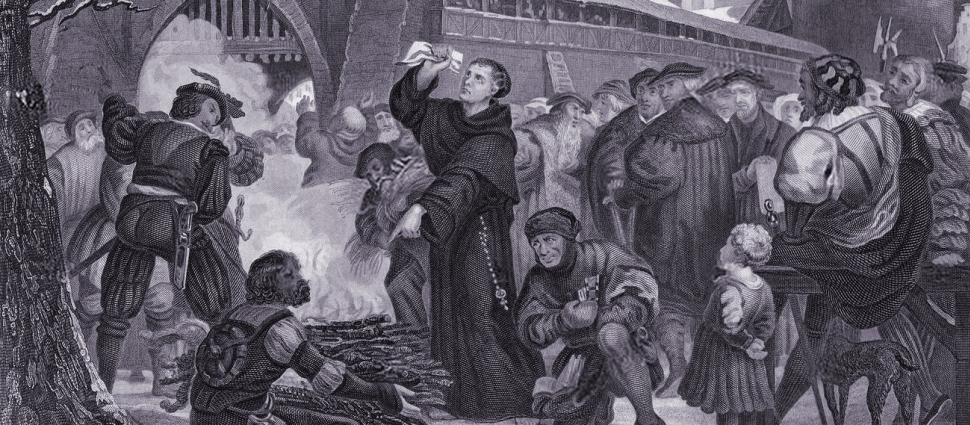 Happy Reformation Day friends!
We value reading over here at Mortification of Spin. In fact we're pretty sure that there is no such thing as having too many books. So, from one bibliophile to many others I offer you the following list of excellent books dealing with the history and/or implications of the Protestant Reformation. This list is by no means exhaustive. For instance I am not including a list of biographies. Rather it is a small sampling of some of my favorites on the Reformation generally.
The Reformation by Diarmaid MacCulloch - This is a large volume by a proven historian. All things considered, if I could recommend only one book on the Protestant Reformation, this would probably be it.
2000 Years of Christ's Power Vol. 3 - N R Needham - I love Needham's 3 volume work on the history of the church. It's comprehensive and very readable. Also - Pictures!
The Unquenchable Flame by Michael Reeves - This is without a doubt my favorite shorter/devotional introduction to the Reformation. If you want to learn more about the Reformation but would rather not take on MacCulloch then this is the one to get. And, again - Pictures! I also really like Stephen Nichols brief introduction: The Reformation: How a Monk and a Mallet Changed the World.
The Case for Traditional Protestantism by Terry Johnson - I love this book even though the title leaves something to be desired. It is an excellent exposition of the "5 Solas" of the Reformation. If you want to know the doctrinal heart of Protestantism, this is it. Highly recommended.
Reformation: Yesterday, Today, and Tomorrow by Carl Trueman - Not sure who this guy is or if he's written anything else. But this little book is a terrific study on the continuing relevance of the Reformation.