PCRT 3 - "The Gospel Power of God"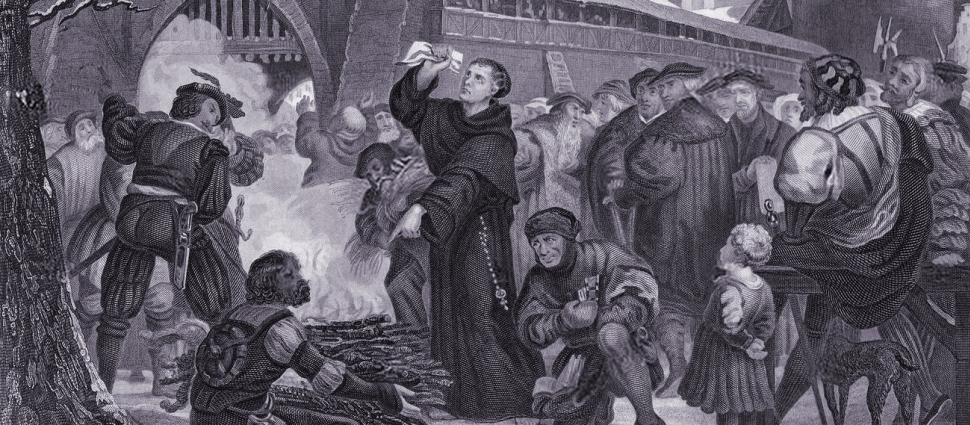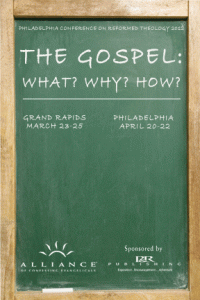 Sinclair Ferguson...
For I am not ashamed of the gospel, for it is the power of God for salvation to everyone who believes, to the Jew first and also to the Greek. For in it the righteousness of God is revealed from faith for faith, as it is written, "The righteous shall live by faith."
The Christian community at Rome lived at the epicenter of world power. If you were to ask the residents of Rome to define "power" they may well have answered with one word: Rome. In comparison to Rome, these small Roman house churches would have been the very embodiment of weakness. But not only for the smallness of their size, the church in Rome was weak internally as well. There were fractures in their unity and love for one another. There were tensions between Jewish and Gentile Christians. They were almost certainly fearful of the powerful empire under whose heavy hand they lived. And how does Paul seek to address their weakness, fears, and flaws? He points them to the powerful gospel.
From what does the gospel save us?
1. The gospel saves us from the wrath of God.
Outside of Christ, our chief problem is the wrath of God (Eph 2).
What do I do when my conscience condemns me? It is in those times that we must remember that God is greater than our hearts.
We must not forget that Jesus has taken upon himself the wrath of the Father. "No condemnation now I dread." Do we live as a people who are deeply aware of the fact that the Father has delivered us from his wrath? This is the magnificence of the work of Christ.
God's gospel saves us from God's own wrath, through God's own Son, for God's own glory.
2. The gospel saves us from our sin.
Our sin goes down, down, down. But where sin abounded grace has abounded all the more. There is more grace in Jesus Christ than there is sin in me. However deep my sin goes, God's grace goes down deeper.
We may well be satisfied with a message that there is enough grace to match our sin. But God is much more gracious than we imagine him to be. God does not give enough grace to match our sins. He gives grace that is greater than our sin.
In Romans 6 Paul writes that we have come to be united to a Christ who died to the dominion of sin. He bore the guilt of sin and entered into that world where sin expressed its dominion in his death. But Jesus was raised. And, as we learn in Romans 4, in His resurrection in our justification for in Christ we are set free from the dominion of sin.
In Christ we have been transferred from the dominion of darkness into the kingdom of light. Sin is surely present and will be till the day we see our Lord. But even now sin's reign over us has been broken.
Years after his conversion, Augustine was approached on the street by his former paramour who, recognizing her former lover said, "Augustine it is I." To which Augustine said, "Yes I see. But it is no longer I."
In Christ we are no longer what we were. We are now in Christ, not in sin.
This is not to say that the Christian no longer sins. We know better than that. The Christian must still fight to be sure. Just as there was much fighting in Europe between D-Day and V-Day so there is much fighting with sin until we are finally delivered from this fallen world.
3. The gospel saves us from the devil.
"The God of peace will soon crush satan under your feet." (Romans 16:20).
Satan knows his end. He knows he cannot destroy a Christian or snatch him from the Father's saving grace. So satan fights to make the Christian miserable.
What then shall we say to these things? If God is for us, who can be against us? He who did not spare his own Son but gave him up for us all, how will he not also with him graciously give us all things? Who shall bring any charge against God's elect? It is God who justifies. Who is to condemn? Christ Jesus is the one who died—more than that, who was raised—who is at the right hand of God, who indeed is interceding for us. Who shall separate us from the love of Christ? Shall tribulation, or distress, or persecution, or famine, or nakedness, or danger, or sword?
Who is the "who" of Romans 8? Without mentioning his name, Paul accurately describes the tactics of satan. It is Satan who threatens and condemns and frightens.
So how do we know that God is for us when satan does his worst against us?
We know, says Paul, because the for our salvation, the Father did not spare his own beloved Son. So if the Father has given us his best, most precious treasure, what then will he withhold from us?
If God has given his own son for us then we can be sure that he will stop at nothing to bring us all the way home.