Martin Luther's Birthday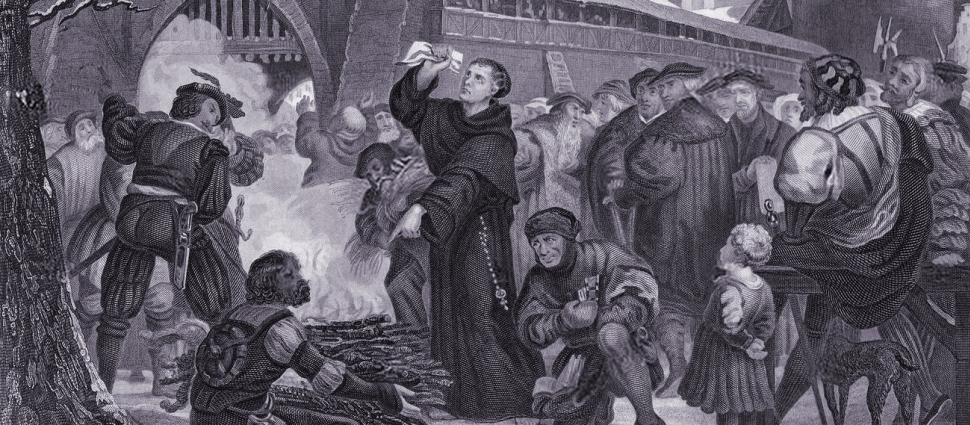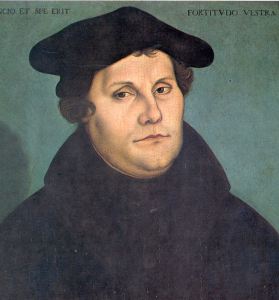 Martin Luther was born on November 10, 1483.
Young Martin was brought up in a typically faithful Catholic family. Planning to become a lawyer he suddenly changed his vocational goals during a horrific thunderstorm. He became an Augustinian monk in Erfurt. He would later be ordained as a priest.
In 1512 Luther earned his doctor of theology degree at the University of Wittenberg. He was appointed as professor of theology, a position he held for the rest of his life.
Luther would probably had lived out his life as a professor and priest in the Roman Catholic Church had he not truly started to study the Bible.
I had been possessed by an unusually ardent desire to understand Paul in his epistle to the Romans. Nevertheless, in spite of the ardour of my heart, I was hindered by the unique word in the first chapter: 'The righteousness of God...' I hated that word 'righteousness of God,' because it accordance with the usage and custom of the doctors I had been taught to understand it philosophically as meaning, as they put it, the formal or active righteousness according to which God is righteous and punishes sinners and the unjust.

As a monk I led an irreproachable life. Nevertheless I felt that I was a sinner before God...Not only did I not love, but I actually hated the righteous God who punishes sinners...

Day and night I tried to meditate upon the significance of these words: 'The righteousness of God is revealed in it, as it is written: The righteous shall live by faith.' Then, finally, God had mercy on me, and I began to understand that the righteousness of God is that gift of God by which a righteous man lives, namely, faith, and that this sentence - 'The righteousness of God is revealed in the Gospel' - is passive, indicating that the merciful God justifies us by faith, as it is written: 'The righteous shall live by faith.' Now I felt as though I had been reborn altogether and had entered Paradise...

Just as intensely as I had before hated the expression 'the righteousness of God,' I now lovingly praised this most pleasant word. This passage from Paul became for me the very gate to Paradise.

The World has not been the same since.