Battered Pastors (4)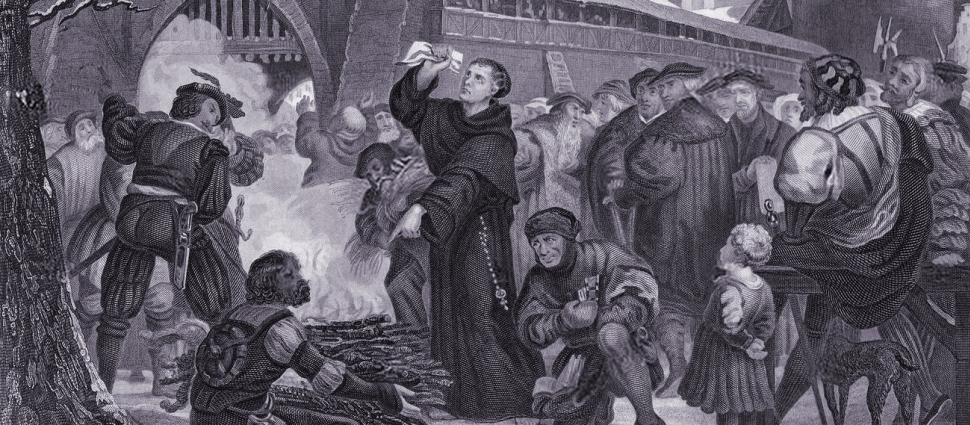 All people experience hurt at the hands of others. But we are all also, without exception, the source of hurt. We are all simultaneously receivers and inflictors of pain. This is true of pastors. What pastor believes that he can somehow be insulated from the sorts of pain we inflict upon each other? He is, after all, a sinner called upon to lead other sinners. Parishioners often project upon their pastor a whole set of expectations that no ordinary man can fulfill. As a result, being criticized is an inescapable feature of being a pastor. If you cannot tolerate being criticized then don't be a pastor.
These common sorts of criticisms and pains are not what I have been writing about in this series of posts. Rather, I am seeking to shine a light on the very real problem of
toxic followers
, those who
mob the pastor
and seek his downfall. The battered pastors I am writing to and about are competent pastors but have found themselves in churches who, for whatever reason, are pastoral "meat grinders" (I learned that phrase from an elder at a previous church).
At the risk of sounding alarmist, I do believe that the church (in the West at least) is going to see (is seeing?) an increase in the number of churches which batter their pastors. It makes perfect sense. With the demise of the very idea of authority it should not be surprising that more pastors are being driven from their churches. A consumerist church cannot abide a prophetic pastor.
Douglas Kelly, in his wonderful little book
New Life in the Wasteland
writes, "Wherever there is a faithful ministry in today's culture, it is very likely that those who begin feeling the authority of God coming through the preaching of the Word, will first of all start attacking the minister...People feel more free than ever to give the fullest reign to their dislike and their criticisms of the leadership" (34-35).
If you are a battered pastor, I offer to you seven exhortations (three in this post, four in the next):
1. Repent of your own sin.
As a battered pastor you have been sinned against. I do not diminish that. As you well know, one of the sources of pain for a battered pastor is the lack of validation from those who ought to know. Well, brother, I know you have been hurt deeply. You need not imagine that you are somehow responsible for the sins committed against you.
However an unhealthy church with toxic followers provides rich soil in which the pastor's own sin may flourish. I cannot imagine a scenario in which a battered pastor would not be guilty of sin during the process of his own battering. In those situations the battered pastor is highly susceptible to sinful anger, defensiveness, gossip, slander, and a critical spirit. Be quick to repent brother. In many cases you will have to repent to some of the very people battering you.
During my time as a battered pastor I had to repent to certain individuals who had done wicked things to me. Those conversations are still quite vivid in my memory. These were people who had actively undermined me, lied about me, and spread vicious rumors about me. However, in my pain I had become bitter and said harsh things about some of them. Therefore, I had no choice but to repent. In each case I had hoped their hearts would soften so that they would repent as well thereby restoring the relationship. Not a single one did. It was humiliating and terribly difficult. However, this did not change the fact that my own sin was serious and demanded repentance. Never expect someone to repent before you do. As pastor, you must be the chief "repenter" in your church.
When we undergo suffering, especially suffering at the hands of others, the Lord does deep mining in our hearts. He uncovers ugliness that resides there. We begin to see sin that perhaps we had become comfortable with. Receive this as God's kindness to you brother. He is determined to root out your own sin even through the wicked deeds of others.
2. Pray for those who have battered you.
Our Lord tells us, "You have heard that it was said, 'You shall love your neighbor and hate your enemy.' But I say to you, Love your enemies and pray for those who persecute you" (Matthew 5:43-44). There is no need to think of your batterers as your friends. That is unhelpful sentimentalism. They have, for reasons all their own, made themselves your enemies. What we learn from Jesus is that, as your enemies, they are proper objects of your love and prayers.
Pray for your batterers by name. Pray that the Lord would grant them repentance. Their behavior is most likely a pattern of sin. You are probably not the first pastor they have sought to drive out. Tragically, they are heaping judgment upon themselves and are entirely unaware of it. In their minds they are wholly justified in how they have treated you. They have worked so hard against you precisely because they do not recognize their actions as sinful. So you must pray for them. Vengeance belongs to the Lord and He will repay as He sees fit (
Rom 12:19
). Your job is to humble yourself and pray for and love those who have harmed you.
3. Live in the Psalms and 2 Corinthians.
These two books of the Bible are especially precious to the battered pastor. The Psalms give us the language of God-honoring lament and dismay and complaint. They give us a vocabulary with which to cry out for relief and justice. They help us to pray and even worship through great pain. The Psalms also remind us that most of them would not have been written if not for pain and persecution. Saturate your prayers and fill your mind with the words of the Psalms.
Second Corinthians is perhaps Paul's most autobiographical work. In it he opens up about the perils of caring for the church (
11:24-29
). He is unflinching in his identification of the harm done to him at the hands of the Corinthian congregation. He confronts them with stinging rebukes. But he also holds forth healing and reconciliation. This epistle, therefore, is a faithful companion for the battered pastor. Paul mounts a vigorous defense of himself, particularly his status as an apostle. This is not some self-indulgent rant. Rather, Paul understands that the defense of his ministry as an apostle of the Lord Jesus is a defense of the gospel he preached. But this does not mean that Paul's defense against his batterers is strictly an intellectual response. His words are full of pathos. They are laden with pain.
"For I made up my mind not to make another painful visit to you. For if I cause you pain, who is there to make me glad but the one whom I have pained? And I wrote as I did, so that when I came I might not suffer pain from those who should have made me rejoice, for I felt sure of all of you, that my joy would be the joy of you all. For I wrote to you out of much affliction and anguish of heart and with many tears, not to cause you pain but to let you know the abundant love that I have for you" (2:1-4).

"But we have this treasure in jars of clay, to show that the surpassing power belongs to God and not to us. We are afflicted in every way, but not crushed; perplexed, but not driven to despair; persecuted, but not forsaken; struck down, but not destroyed; always carrying in the body the death of Jesus, so that the life of Jesus may also be manifested in our bodies. For we who live are always being given over to death for Jesus' sake, so that the life of Jesus also may be manifested in our mortal flesh. So death is at work in us, but life in you" (4:7-12).

Battered pastor, live in those pages. God has made His Word to be the chief means by which he sanctifies you. What you need now, more than anything, is God's presence as He comes near through His Word. And what a Word he has given us. It will be balm to your soul and salve for your wounds.
Part One
Part Two
Part Three