Chapter 10.1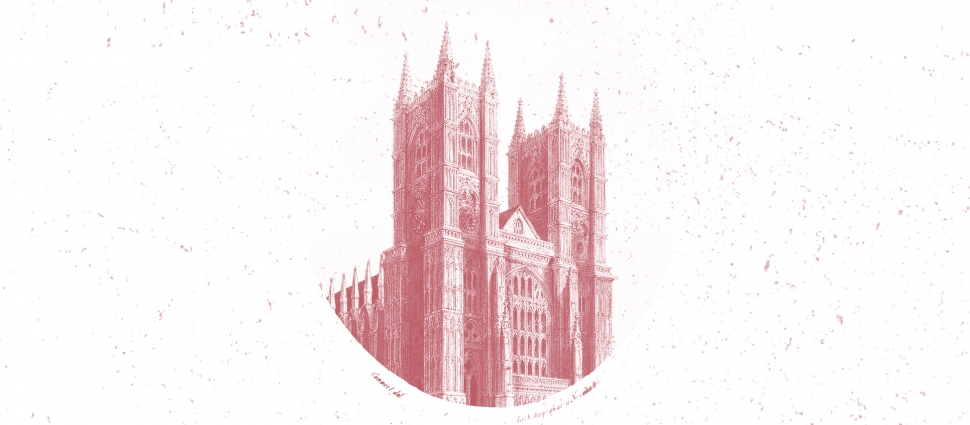 i. All those whom God hath predestinated unto life, and those only, He is pleased in His appointed and accepted time effectually to call, by His Word and Spirit, out of that state of sin and death, in which they are by nature, to grace and salvation by Jesus Christ; enlightening their minds spiritually and savingly to understand the things of God; taking away their heart of stone, and giving unto them a heart of flesh; renewing their wills, and by His almighty power determining them to that which is good, and effectually drawing them to Jesus Christ: yet so, as they come most freely, being made willing by His grace.
Why am I a Christian, when so many other people are not? Many godly people have asked this question. They realize that they are no better than other sinners. Yet now they rejoice in the riches of Christ, while others go on living in sin and misery. Isaac Watts expressed it well when he wrote,
While all our hearts and all our songs

Join to admire the feast,

Each of us cry, with thankful tongues,

"Lord, why was I a guest?

"Why was I made to hear Thy voice,

And enter while there's room,

When thousands make a wretched choice,

And rather starve than come?"
Ultimately, the answer must be the Lord. Christ is the great evangelist. Whenever the gospel is preached, it is Christ who preaches even if the hearers belong to nations far off that never heard the physical voice of Jesus of Nazareth (Eph. 2:17). Unlike mere human evangelists, this great Evangelist has the power to call sinners effectually; that is, to cause them to hear His Word, to understand it, to believe it, and to obey its command to come to Him for salvation and life.
The Shepherd calls to sinners by the Word, and His sheep know His voice, follow Him, and are enfolded with His people (John 10:3, 16). He laid down His life for His sheep, and though others will not believe Him, yet His sheep hear and recognize His voice and follow Him all the way to glory (John 10:11, 26-28). Christ's voice has the power to raise the dead (John 11:43-44), and He is raising the spiritually dead to believe in Him and live (John 5:24-25).
The Westminster Confession of Faith recognizes and explains this reality in this chapter on effectual calling. Webster's defines "effectual" as "characterized by adequate power to produce an intended effect." In terms of the gospel as preached by Christ (Mark 1:14, 15), effectual calling is extending a call that has power to produce the intended response of repentance and faith. Note that "effectual" goes one step beyond the more common word "effective" by including the idea of purpose. An effectual call is one that can produce not just any result but the intended result. It effects or works the result designed by the one who issues the call. Such a call is said to "answer to its purpose."
Effectual calling must therefore be the work of God and not man. It is an exercise of the sovereignty that belongs only to God. So Paul can describe God's sovereignty at work for our salvation in the "golden chain" of Romans 8:30: "Moreover whom he did predestinate, them he also called: and whom he called, them he also justified: and whom he justified, them he also glorified." We are justified by faith in Christ (Rom. 5:1). God's call is the outworking of His eternal decree of predestination, and it results in justification. So it must have power to produce the faith that justifies the sinner. It is more than the gospel call, invitation to salvation, and offer of Christ (Matt. 22:14). It is the outworking of God's eternal purpose and grace in a person's life and experience (2 Tim. 1:9). For the same people are predestined in Christ to eternal life, called to faith in Christ, justified by their faith in Him, and ultimately glorified with Him.
It should also be noted that these terms "effectual calling" are unique to the Westminster Confession. The Westminster divines were attempting to clarify the ambiguity that often surrounds the word regeneration. The term can refer to one's initial experience of saving grace; it can also refer to the ongoing and progressive work of sanctification, or the daily renewing of our lives. By coining the term "effectual calling," the divines made it clear that they had in mind the initial quickening of the sinner, enabling him to believe and be saved, as distinct from the further regeneration or renewal of his life as a believer.
The Confession rightly highlights God's sovereignty over the persons who hear, and the timing of God's effectual call. The Lord is so utterly in control of this call and our resulting faith that He often calls precisely those people whom we would least expect--the foolish, the weak, the base, and the despised people of this world (1 Cor. 1:26, 27), while passing by many others. While the wise and powerful of this world sneer at the gospel, "unto them which are called" the gospel shines with the glory of "Christ the power of God, and the wisdom of God" (1 Cor. 1:24). God turns on the light in their hearts, and they are captivated by the divine beauty of Christ (2 Cor. 4:6). Have you experienced this?
God effectually calls sinners on His own timetable. The Lord converted Saul, the great persecutor of the church, "when it pleased God" to do so (Gal. 1:15). We cannot manipulate conversion, for our times are in His hand and God wrote all the days of our lives in His book before we were born (Ps. 31:15; 139:16, marginal note 7). Yet the ministers of the Word must be faithful to preach and to pray, for God calls by His Word and Spirit (John 6:63), and in answer to our prayers. And if we are not saved, then we must diligently listen to the preaching of that Word with the cry that God would open our eyes to behold its truth, and our hearts to receive it.
The Westminster divines explained God's work in the soul with biblical metaphors. First, it is a transforming light: "enlightening their minds spiritually and savingly to understand the things of God." To be sure, there is a degree of illumination that only convicts and may bring moral reformation but does not save (Heb. 6:4). Wicked Felix trembled at Paul's preaching, but he did not repent of his covetous ways (Acts 24:25, 26). In effectual calling, this light dawning in the heart is nothing less than a quickening or resurrection of the inner man (Eph. 2:1-7), previously dead in sin. It produces an experiential knowledge of God in Christ that is in its essence a new life born in the soul (John 17:3). "Wherefore he saith, Awake thou that sleepest, and arise from the dead, and Christ shall give thee light" (Eph. 5:14).
Second, effectual calling is a heart transplant: "taking away their heart of stone, and giving unto them a heart of flesh." Here the divines alluded to Ezekiel 36:25-27, "Then will I sprinkle clean water upon you, and ye shall be clean: from all your filthiness, and from all your idols, will I cleanse you. A new heart also will I give you, and a new spirit will I put within you: and I will take away the stony heart out of your flesh, and I will give you an heart of flesh. And I will put my spirit within you, and cause you to walk in my statutes, and ye shall keep my judgments, and do them." In place of a "whorish heart" that rejects God and runs to idols (Ezek. 6:9), the Lord promised to give His people a tender, responsive, believing heart towards Him.
Third, effectual calling is a sovereign persuasion: "renewing their wills, and by His almighty power determining them to that which is good, and effectually drawing them to Jesus Christ." To be sure, sinners resist the Holy Spirit (Acts 7:51). But He sweetly conquers them with God's love. God does not draw people to Christ against their will. The Lord works upon their wills to make them willing to obey Christ (Ps. 110:3; Phil. 2:12-13). He draws them to Christ in such a way that "they come most freely, being made willing by His grace." Yet this is an "effectual drawing" that always results in their coming to Christ and being saved (John 6:37, 44). God works upon our hearts so that we love Him (Deut. 30:6). Thus we say with Watts,
'Twas the same love that spread the feast

That sweetly drew us in;

Else we had still refused to taste,

And perished in our sin.
And then we can sing with David:
Thou bidst me seek Thy face, and I,
O Lord, with willing heart reply,
Thy face, Lord, will I seek.
Hide not thy face afar from me,
For Thou alone canst help afford;
O cast me not away from Thee
Nor let my soul forsaken be,
My Saviour and my Lord.
--Psalm 27:8, 9 (
The Psalter,
No. 73:2b, 3)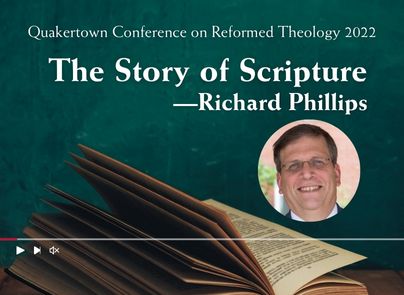 The Story of Scripture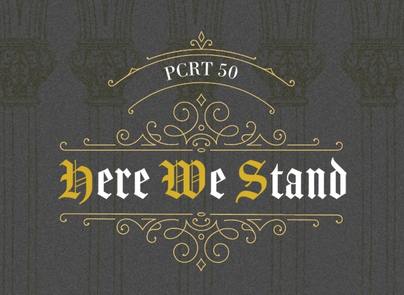 Register for the Philadelphia Conference on Reformed Theology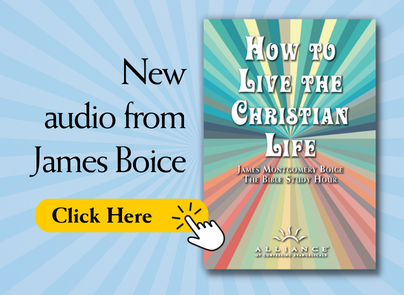 New audio from James Boice