Blog 99: 3.3.5 - 3.3.10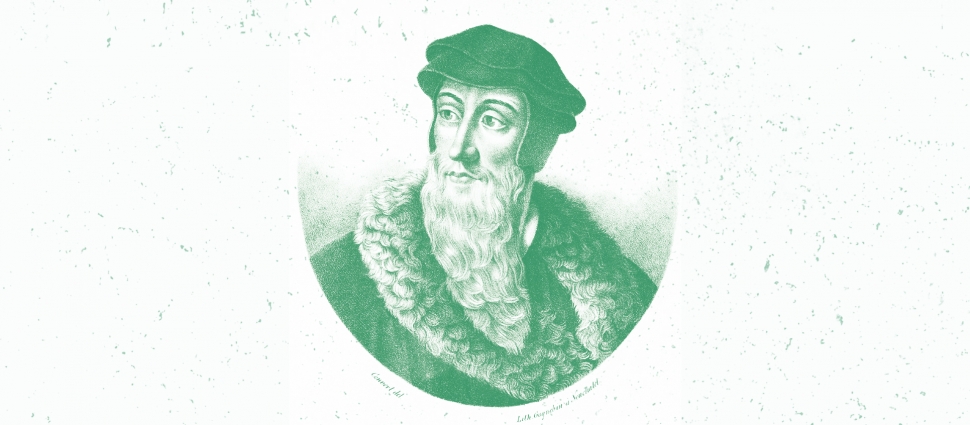 What is repentance?
Both the Hebrew and the Greek vocabulary for repentance signify a turning, and this brings Calvin to his definition: 'it is the true turning of our life to God, a turning that arises from a pure and earnest fear of him; and it consists in the mortification of our flesh and of the old man, and in the vivification of the Spirit' (3.3.5). Sometimes the idea of turning is present in the biblical text, such as when God says to Israel, 'If you return, O Israel ... to me you should return' (Jeremiah 4:1).
This is, first, a transformation of the soul. It is not merely a change of behaviour, but a transformation of the source from which all our actions spring. Isaiah warned against religious ceremonies and duties which were made the basis of an appeal to God, yet in which there was no engagement of the heart.
Secondly, repentance springs from an earnest fear of God. The thought of judgement ought to take our breath away, and stir us to reflect on the kind of life that God will accept. Thus Jeremiah (in chapter 4) and Paul (in Acts 17, for example), preach God's ultimate judgement and make it the ground of an appeal for repentance.
In similar manner, God sometimes uses punishments already inflicted to stir people up to the correcting of the slothfulness of their flesh. Such is the depravity of our nature that God must sometimes use hard things in order to rouse us to our spiritual duties. '...it would be vain for him to allure those who are asleep' (3.3.7). These he must awaken. Whatever in us does not worship and honour God is an abomination to Heaven, and requires to be repented of.
Thirdly, repentance does consist in two parts: moritification and vivification. This is no more than the Psalmist calls for when he says 'turn away from evil and do good' (Psalm 37:27). Our sinful nature is so perverse that only a complete renewal will enable us to stand before God: it is 'as if God had declared that for us to be reckoned among his children our common nature must die' (3.3.8).
This is nothing more than regeneration, by which 'we are restored ... through the benefit of Christ into the righteousness of God, from which we had fallen through Adam' (3.3.9). And although regeneration takes place only once, repentance is a continual cleansing of our guilt in a warfare that ends only with death. It is by running what Calvin calls 'the race of repentance' that we grow in likeness to Christ.
By God's grace, therefore, we are freed from sin's bondage, but not from its presence. Saints can still be tickled and allured by sin. Calvin refers us to Augustine for a sound doctrine of the sin that remains in believers - only he faults Augustine for not actually calling it sin until it becomes an act. Calvin responds: 'We, on the other hand, deem it sin when man is tickled by any desire at all against the law of God ... We accordingly teach that in the saints, until they are divested of mortal bodies, there is always sin' (3.3.10).