Blog 1: "To the Reader"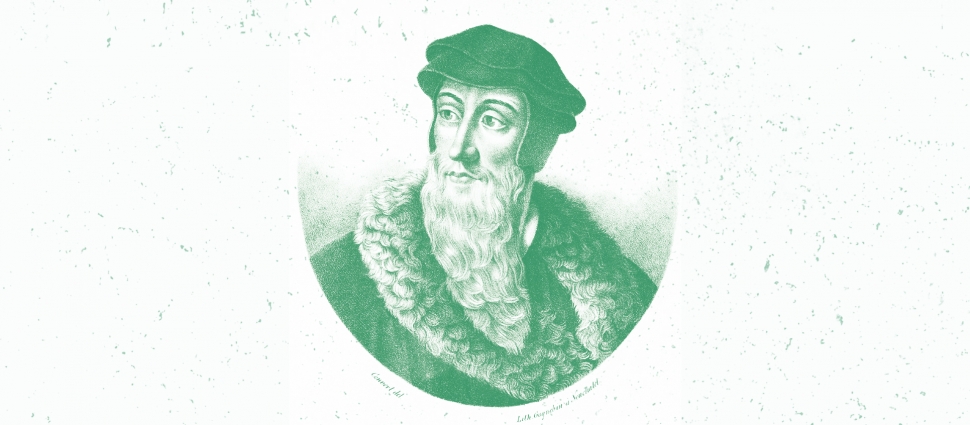 The Institutes begins with an introductory, "To the Reader" making references to the unexpected "success" of "the first edition" (1536), the "summary" nature of its contents, the publication of further editions (in Latin: 1539, 1543, 1550 and 1559; and in French: 1541 and 1560), and the hope that in this (1559) edition he has "provided something that all of you will approve," written in the winter of 1558 when in the grip of a fever which he believed threatened his life and a rumor that he had defected "to the papacy." His aim throughout, he tells us, is "to benefit the church by maintaining the pure doctrine of godliness" and providing "the sum of religion in all its parts" arranged in such a manner so as to indicate what is fundamental in doctrine.
Calvin saw the Institutes as a handmaiden to his commentaries; the latter, as he explains in the Epistle Dedicatory to his commentary on Romans, written with "lucid brevity." The exegete cannot interpret soundly without the control of systematic theological formulation. The part cannot be understood without a firm grasp of the whole. Readers of Calvin's commentaries need to have a copy of the Institutes at hand.
The Institutes as we now have it is the product of a lifetime's thought and reflection by one of the greatest theologians the church has known. In part, as it grew from six to eighty chapters, it reflects Calvin's own growth in his understanding of the Christian life. In all of its pages it reflects, as the preface to the first edition had indicated, not so much (as in Aquinas) a sum of all theology (summa theologiae), but a sum of all piety (summa pietatis). Theology and ethics have a symbiotic relationship.