Why is a central Prayer Gathering in a church so important?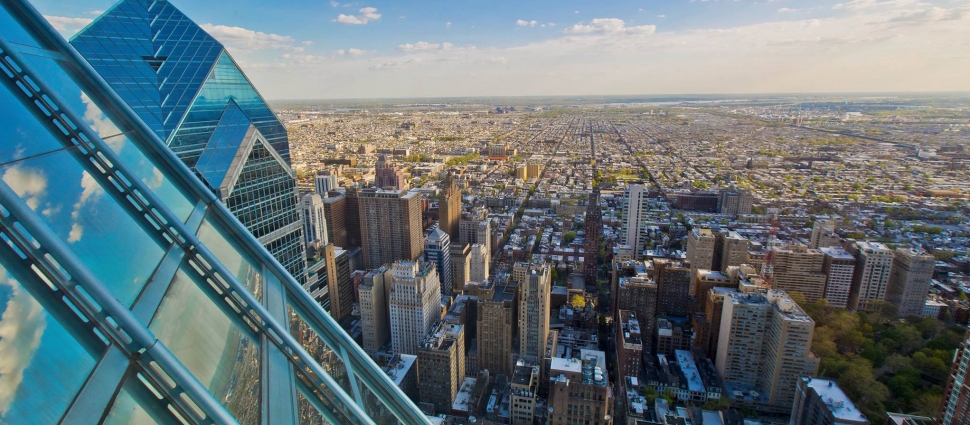 I expect in your church family your leaders implore you quite often to come to the Central Prayer Gathering. It may be that you wonder why they make such a big deal about it. Here are some reasons why it is a big deal and it's worth being there.
these are written in no particular order!
1. It tells us that God is God - 'for from him and through him and for him are all things' (Romans 11:36). You and I were created for God to glorify and enjoy him. We cannot understand ourselves or others until we understand who God is. As we pray together we are acknowledging that basic fact that it is God who rules and reigns; we belong to him and he alone is to be worshipped.
2. It reminds us that Salvation is in God's hands - 2 Corinthians 4 is one of those foundational passages when it comes to evangelism. We are naturally blind, the god of this age has blinded our eyes, we cannot see the glory of God in the face of Jesus Christ. We preach him as Lord and not ourselves, but it takes an act of almighty God to remove the veil, and so we pray and we call on the name of the Lord.
3. It tells us that we are not on our own - This is so important. It is not just about 'you and Jesus'. You are in covenant with God but you are also in covenant with his people. As the church we are the body of Christ; we belong together. I struggle to pray on my own very often. I find it easier to pray with others than I do praying on my own. Gathering together with others makes me pray.
4. There is something that unites us together when we pray together - People ask sometimes what is encouraging you in Christian ministry? For me the big one is to hear someone pray for the first time. I am a Westminster Confession believing, card carrying Presbyterian and yet to hear someone pray for the first time makes me want to dance a jig of delight. As in marriage, those congregations who pray together stay together. You cannot hate your brother while praying with him and for him.
5. The devil hates to see people pray - I don't really understand this but I know I feel more tired when it's time to pray. I am one of the most untidy people in the UK and yet I would rather tidy my office than pray at times. Don't be surprised if on the days when we are to gather to pray you have more distractions than any other night because the devil hates to see people pray. My suspicion is people are more tired on prayer meeting night than any other!
6. Prayer is a means of grace
- Hebrews 4:14-16
''14 Since then we have a great high priest who has passed through the heavens, Jesus, the Son of God, let us hold fast our confession. 15 For we do not have a high priest who is unable to sympathize with our weaknesses, but one who in every respect has been tempted as we are, yet without sin. 16 Let us then with confidence draw near to the throne of grace, that we may receive mercy and find grace to help in time of need.''
Prayer is us speaking with God, but, as we pray, we receive mercy and find grace. It is my experience that at prayer gatherings when the people of God together call on the name of God we are often more conscious of his blessing. As we draw near to him he draws near to us.
7. Prayer humbles us - I do not fully comprehend prayer. I remember being at a conference when a theologian sought to give us a theology of prayer. In all honesty most of us left those sessions more confused than when we went in. There is a profound degree of mystery to prayer. God knows all things and is sovereign over all things and yet he is a father who loves to hear his children pray, I cannot get my head round it. God already knows and yet we pray. God already knows how he will answer the prayers we have not yet prayed and yet we pray. People say prayer changes things but the truth is it doesn't. God changes things. We live in dependence on a loving heavenly father 'in him we live and move and have our being' and that, as a congregation, humbles us. A congregation that makes a priority of praying together can never be proud.
8. Praying together reminds me that there is a world out there - I am so prone to pray this sort of thing 'Lord bless me and my wife, my son John and his wife, us four and no more, Amen'. It is at the prayer gathering that I am confronted by the needs of the church and the world.
9. Prayer reminds me that God is Trinity Ephesians 4 - 14-17 14 For this reason I bow my knees before the Father, 15 from whom every family in heaven and on earth is named, 16 that according to the riches of his glory he may grant you to be strengthened with power through his Spirit in your inner being, 17 so that Christ may dwell in your hearts through faith--that you, being rooted and grounded in love, 18 may have strength to comprehend with all the saints what is the breadth and length and height and depth, 19 and to know the love of Christ that surpasses knowledge, that you may be filled with all the fullness of God. '- We pray to the whole of God - Father (v14), Son (v17) and Holy Spirit (16) that he may bless the whole of man - inner being (v16), heart (v17) comprehend with my mind(v18,19). We are to consciously come to the Father through Jesus the Son by the Holy Spirit as the people of the Triune God.