When Preaching is Not Your Thing...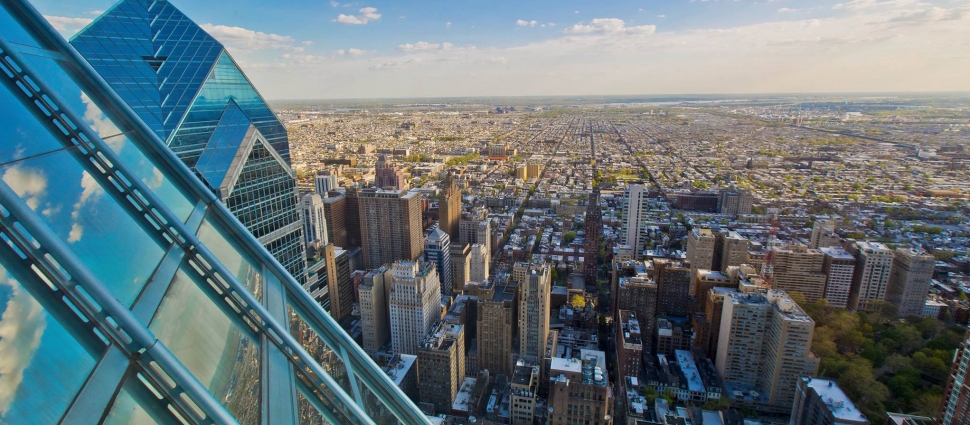 Pastoral ministry is exceedingly difficult; and, anyone would be hard pressed to find a pastor who hasn't entertained the thought of what life would be like if he were to do something else. Loving God, His church, and His people is a vital prerequisite for ever pastor, but if he doesn't love the work of the ministry, he will very quickly lose the hope and motivation necessary to persevere. Pastors without the requisite calling, qualifications and gifting are prime candidates for tragic failures. There are numerous books and articles available to help convince men to enter into or stay in the ministry. But, there is not much out there to help a man discern whether or not it's time to pack it up. Here are a few things to consider when seeking to discern whether or not it's time to move on:
Preaching Matters
As the principle, ordinary means of grace, preaching is supremely important. Honest preachers will admit that we all have good and bad sermons; but, if our spiritual gifts truly are what we assume them to be, we ought to most frequently be providing helpful insight from the Word of God that inspires further study and deeper devotion for our hearers. Everything we do won't be a home run; but, if we don't at least have consistent base hits, perhaps we need to consider whether or not a pulpit ministry is the best fit. In a day when many churches are without a pastor it's easy to overlook serious indicators that a man may not be fit for regular preaching. This is not to say anything of the man's godliness, his pursuit of holiness, his understanding of or love for the Scriptures. It is not even to question a man's zeal for preaching and teaching. However, just as I have a great zeal for being a PGA tour professional golfer, my gifting in that particular area is significantly lacking--to say the least.
Many church leaders are unwilling to tell young men who aspire for ministry that they are simply not gifted. Churches must be more discerning when sending a man to seminary, and seminary professors should also be honest with men as to whether they should consider other areas of service. The assumption is often that saying such things is harsh or overly critical--or, that a man may be a poor preacher or teacher now, but given enough time, he will improve. Perhaps he will make strides, but the best environment to do so is in a homiletics class or filling pulpits as a seminarian, not after he has received a call to stand in the pulpit of his own congregation every Sunday. Sometimes churches assume that because a man is a gifted Sunday school teacher or small group leader that he is qualified to be a preacher. Weekly pulpit ministry is a far different undertaking than teaching a Sunday School class. To suggest otherwise is unfair to both the man and to the congregation he is called to serve. 1 Timothy 3:1 says, "If anyone aspires to the office of overseer, he desires a noble task," and so long as the man is godly, there's often an unwillingness to consider whether or not his aspirations for ministry are commensurate with being "able to teach" (1 Timothy 3:2). Sometimes it is difficult to tell someone they are not what they assume themselves to be. However, the all-too-common wreckage of a failed ministry is far worse than hurt feelings and a call to serious self-assessment.
Caring for the Body
A man may be a gifted orator in a pulpit, but doesn't possess the necessary gifts to care for God's people in the broader range of pastoral work like counseling and visitation. Very few pastorates are "preaching only" positions, and those that aren't require a man to spend significant amounts of time caring for the body of Christ. Pastors who aren't willing and able to meet with people in the church to provide biblical counsel, to visit them in the hospital, to sit with them as they die, or to rejoice with them when a child is born or a major life milestone is hit likely aren't cut out for pastoral ministry. Again, this is not to say anything negative about the man's godliness or desire, but how God has (and has not) gifted him.
Associate Pastors
Some men may not be gifted preachers, but are skillful Bible study teachers, biblical counselors, and possess excellent organizational skills. Unfortunately, these important gifts are often downplayed--making the role of an associate pastor far less desirable to a man than being in the pulpit each week. Jason Helopoulus has explained that "good assistant pastors are hard to find." Most seminary graduates aren't applying to churches with the express intent of taking on and remaining in an associate role. Many associate pastor positions are thought of as proving grounds and launching pads to eventually replace the senior pastor or be sent off to another ministry in time. But for some men, being an associate pastor is the best way they can serve the church. In reality, many churches would fail miserably without the careful attention to detail and organizational skills that a good associate pastor often provides.
Refusing to Step Away
Every pastor has bad days, weeks, months, and years of ministry and may be tempted to quit The answer is not always that he shouldn't. Some men may have a strong sense that they are, in fact, not qualified for pastoral ministry. Nevertheless, they refuse to quit. One reason why many who should leave the pastorate stay is that a lot of time and money has been invested in helping him get into the pastorate. Besides, many will ask themselves what else they are qualified to do? Churches have entrusted the souls of the people to this man and are depending on him to persevere. Doesn't the church need him? And who hasn't heard that pastoral ministry is unlike any other career because it's a "calling." Once a man has a "calling," how can he walk away from it? Others lock themselves into the pastorate out of fear of others or because they have an unbiblical understanding of the call to ministry.
Do You Think It's Time?
During a particularly difficult season of ministry, a mentor wisely counseled me to never make big decisions when things are at their worst. Sometimes a pastor just needs to press through the fire because the fire is intended by God to make us more like Christ. So before you decide to call it quits, take a few other steps first:
1. Pray, asking God for the wisdom you need. Every pastor should have some sense that God has called him into the ministry; but, we can easily misconstrue a desire or interest for ministry with being appropriately gifted and called by God. More than anything, we need God to make clear to us what we can do to be of best use to His church, even if that means serving in another capacity.
2. Talk to your wife and elders--they should be the most honest with you. These are the people God has called to help you navigate the difficult waters of ministry and life. And, if your elders are the kind of men that God wants them to be, they will lovingly, graciously, and honestly assess your gifts with you to help you determine whether or not you're doing the right thing. Perhaps you're better suited to being an associate pastor or serving in another ministry within the church.
3. Make sure you're not walking away just because it's tough. So you'll never be Charles Spurgeon in the pulpit--there was only one. But, just because preaching each week is a difficult task, and just because counseling sessions don't always go how you hope, and just because people leave the church and say nasty things to you on the way out doesn't mean your gifts are lacking. The ministries into which God has called his men to serve will be fraught with difficulties. After all, the people we pastor are a lot like us--sinful, broken, and in need of a lot of forgiveness and grace. Additionally, there will be many challenges without because of the world and the devil. When Paul wanted to give Timothy an illustration for ministry, he drew one from the arena of warfare (1 Tim. 6:12) because of the harship that he would have to endure.
4. Try to discern whether or not you are merely depressed and need a break. Find a biblical counselor you can trust and let them help you walk through what you're thinking. In the end, you may find that your problem isn't ministry, but something else that you haven't taken the time to think about. You make simply need time off or a vacation to help you get realligned. Even Charles Spurgeon would have to go to the seaside for extended periods on account of health and energy deficiencies (for more on Spurgeon's afflcitions, read Zack Eswine's book, Spurgeon's Sorrows).
If you've done these things and still have a sense that it's time to step away, do so in a gentle, patient and wise manner before God and His people. No matter how obvious it may be to others that it may be time for you to move on, inevitably there will be some who are surprised and some who are hurt by the decision. Though you cannot live to please everyone, you can labor to help them understand why stepping aside is not only good for you but for the entire church. Whenever possible, seek to be a blessing to the man who steps into the pulpit after you. In doing so, perhaps you'll find that God uses your humility to bring about a great harvest in the season ahead.