When Our Children Sin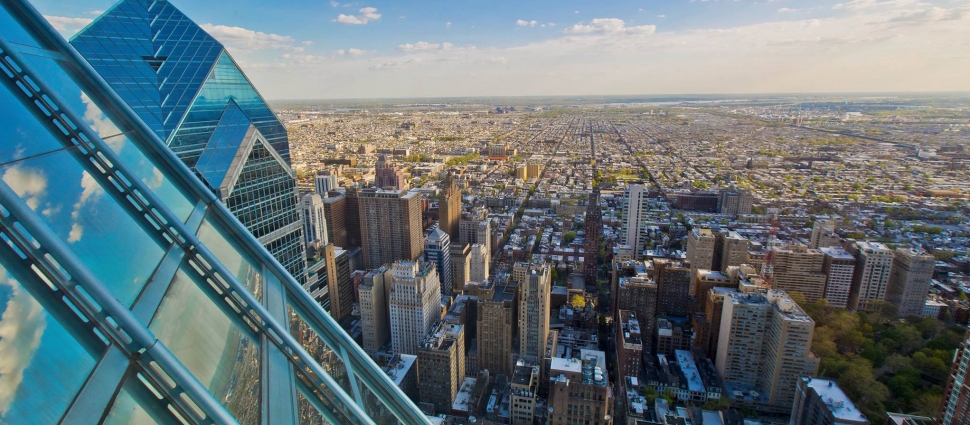 Do you remember when you first learned you would have a child? You likely prayed over your little one day after day. Even though you'd never met him or her in person, you loved your child more than anything. You waited for months--and if you were an adoptive parent, sometimes years--anticipating the amazing moment when you would hold that precious gift of God in your arms.
As new parents, it can be hard to think of our sweet baby as a sinner--unless he or she cries all night, then we are convinced of it! It isn't until our precious little one starts to move around, gets into things, and even starts to talk back that the evidence of their sinfulness hits us. That first time they reach out to touch something right after we told them not to, or the first time they yelled "No!" in response to an instruction we give, the truth that we knew in our mind about their sinful state is fully realized. The doctrine of sin we learned in church hits us square in the face: our children inherited the same sinful state we all inherit from Adam (1 Cor. 15:22, Ps. 51:5).
Despite this theological knowledge, sometimes it's shocking to see our children's sin on full display: angry outbursts, lying, stealing, idolatry, bullying, defiance, to name a few. And all this can happen before a child enters kindergarten! As our children grow into their teen years, they will face greater temptations to sin. More than shocking, it's often disheartening to watch our children sin. It can break our heart when our children make choices that lead them farther and farther off the path of life. Many a parent has wept over a child's sinfulness.
Preach, Point, and Pray the Gospel
When we see our children sin, whether as a young toddler touching breakables on the shelf or as a first grader lying about a school assignment or as a teen watching a movie they were forbidden to watch, we need to remember the gospel. When we despair over our children's choices, we need to remember the gospel. When we fear the path our children are headed down, we need to remember the gospel.
We need to preach the gospel to ourselves, remembering that we are all born fallen in sin. We were once separated from God, and it was by his grace that he saved us. We must remember that our children need the same gospel we need. It's not going to be our excellent parenting, or the top-notch education, or the amazing life experiences that transform our children; rather, it's going to be the power of the gospel. We must trust and look for God to work in their hearts and lives. We also need to point our children to the gospel. We have a responsibility as parents to teach and disciple them in the faith (see Deut. 6:6-9).
We need to teach our children who Jesus is and what he came to do. We need to teach them about his perfect life lived for them, his sacrificial death, his triumphant resurrection from the grave, and his ascension back into heaven. The gospel is the story we tell them when they sit, when they walk along the way, when they lie down, and when they rise. At all times and in all places, we point our children to the gospel. While it is the Spirit who brings our children from death to life, God uses us as parents as one of the means through which he saves our children. Perhaps it could be compared to how God uses our prayers to carry out his will; he doesn't need to, but he chooses to. This truth should compel us all the more to be diligent in our labors to teach and instruct our children in God's Word.
Third, we need to pray for the Lord's work in our children's heart. As parents, it's easy to focus our prayers on the health of our children or our children's success in school. We may find ourselves praying they would develop good friendships or that they wouldn't be bullied on the playground. We may even pray that they would stop fighting with their siblings or having tantrums. These are all excellent and important prayers. But the prayer we can't forget to pray is that God would ratify his covenant in our children's hearts. We must pray that God would save our children from their sins.
A Parent's Prayer
Father in Heaven, I come to you today with a burdened heart. A weary heart. A heavy heart. Parenting is hard. Just when I think I know what I'm doing, something changes, and I need to learn something new. Some days I wonder if I'll ever feel confident in my parenting. But maybe that's the point. Maybe I'm not supposed to be confident in my methods and strategies. Maybe those methods aren't supposed to always "work." Maybe parenting is supposed to keep me on my toes because instead of trusting in what I am doing as a parent, I need to trust in you. Maybe parenting is hard so that I would learn to depend and rely on you and your Spirit to be at work in my life and in the life of my children.
Father, I bring my children before you. They are covenant children and enjoy all the rich benefits of being a part of the church, of hearing the Word preached each week, of having other adults pour into their lives, of learning and memorizing your Word. I pray you would ratify the covenant in them. Bring them from death to life by the power of your Spirit. Open their minds and hearts to see their need for Jesus. Convict them of sin and draw them to repentance. Help them to love you with all their heart, mind, soul, and strength. Be at work in them, refining and shaping them into the image of Christ. Protect their minds and hearts from evil and may they never know a day when they did not know you as Lord of their lives. May Jesus always be their greatest treasure.
I pray for my parenting decisions and responses. Help me to parent out of your wisdom and not my own. Help me to seek your glory and not my own. Help me to speak the truth in love, point my children to Christ, teach and discipline them according to your Word, and love them as you have loved me. Help me not to fret, worry, or fear. Help me not to despair. Help me not to react. Help me to remember that they are sinners, just as I am. Help me to remember that they need a Savior, just as I do. Help me to trust and rest in you and the power of the gospel at work in me and in them. Help me to be quick to repent, slow to anger, and generous with love and affection.
Good things happen while we wait. It took time for these precious souls to be knitted in the womb--what joy I felt at their arrival! May I be patient as I wait for the work you are doing in their hearts. Help me to watch and wait with hope and trust. Help me to see and trace the evidence of your grace at work in their hearts. Help me to glory in your goodness and faithfulness in Christ.
Please hear all these cries of my heart. In Jesus's name I pray, amen.
Note: This post is based on Christina's new book, Sufficient Hope: Gospel Meditations and Prayers for Moms, published with P&R Publishing.
Bio: Christina Fox is a graduate of Covenant College where she currently serves on the advisory board. She received her Master's in Counseling Psychology from Palm Beach Atlantic University. Christina serves on the national women's ministry team of the PCA and is the editor of enCourage. She is a speaker and author of several books, including Closer than a Sister, Idols of a Mother's Heart, and Sufficient Hope. You can find her at www.christinafox.com.