Thoughts on street preaching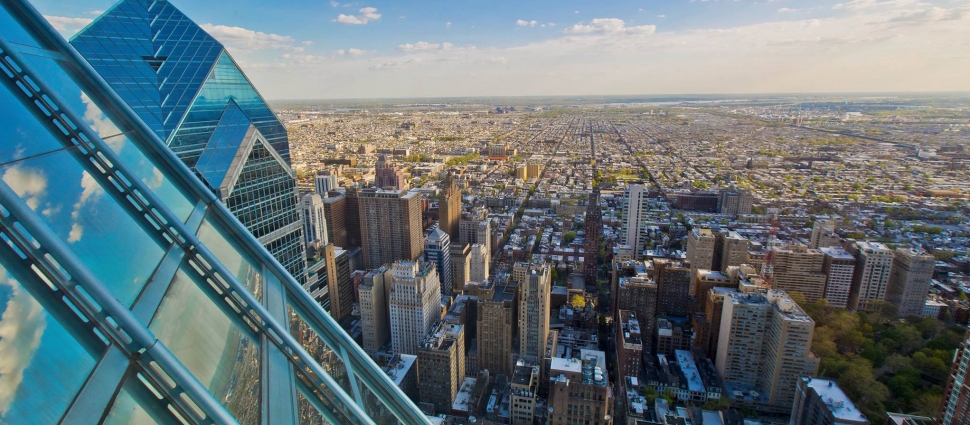 In recent weeks there has been a spate of arrests of Christian brothers in the UK involved in street preaching and other open-air witness. As someone who preaches in this way fairly regularly, this is obviously a matter of interest and concern, and that on a number of fronts. For the record, I do this because I think that it is a legitimate and potentially profitable way - one of many - of going outside the walls of our building to reach men and women, boys and girls, who have no appetite at present to come inside to hear the Word of God being proclaimed. I think we need to make a distinction between what we do in trying to gather a crowd to hear that gospel and what happened in, say, the Scriptures, when Christ had a crowd gathered with an appetite to hear him, or in the days of men like Whitefield when they were - initially - forced outside, and then had ready-made congregations. I also think we need to accept that, unlike somewhere such as the Areopagus, public discourse is no longer, in the culture of most in the modern West, an accepted mode of discussing and pursuing truth.

Street preaching is not necessarily the place to learn the art of preaching in its entirety, but it is a fine place to hone it, for it demands a liveliness and a vigour that you can get away with lacking in a pulpit where - generally speaking - most people are under sufficient cultural constraint to wait until the end of the sermon before they leave, however dry and dull you are. On the street (which must be distinguished from merely preaching to an attentive congregation outdoors) you have a moving congregation, and you must win and keep their attention, for the sake of their souls. With that in mind, here are some thoughts on street preaching. I do not pretend to be an expert, but an observer and practitioner, wishing to improve myself as well as help others.

Rights and liberties. Be aware of them, but don't make a song and dance about them, and don't go out determined to make an issue of and defend them. A hyper-defensive mindset is a good way to start a fight. In the UK there are helpful documents, drawn up by well-instructed Christians after careful research, that set out for your benefit, and - if need be - for the benefit of others, what you are entitled to do. Knowing this, and being able to respond intelligently if challenged, can be helpful.

Appearance. Clothing should be discreet and appropriate to the occasion. I am far from saying that an open-air preacher should always be in a suit and tie (indeed, given the appetite of certain cults for that kind of 'uniform,' it might be positively unhelpful). However, the open-air preacher should be, in essence, neat and neutral, neither shabby nor power-dressed, deliberately avoiding either extravagant or unintended statements by virtue of his dress. I say this because I think of one brother, a fairly energetic and loud preacher, who I have seen on more than one occasion preaching wearing a hoodie drawn up about his head, with the drawstrings pulled quite tight, and his hands thrust deep into his pockets, dragging the whole garment further down over his face. In most of the environments in which I saw him preach, that outfit gave him the appearance of little more than bellowing thuggishness in the eyes of most passers-by, and probably didn't endear him to anyone else wearing a hoodie either. Other men look, quite frankly, as if they have been dragged through a hedge backward. Appearing to belong in the ranks of the local odd-bods is not necessarily the greatest start to winning the ear of the man in the street. And if you stand up dressed like an Edwardian dandy or some other fop then you deserve everything that gets thrown at you, and I hope that you will soon stand down and let some sensible bloke get on with the business.

Voice. One of the great qualifications for street preaching is to be able to be heard, but that should not be confused with mere volume. After all, if you are bawling from the off, you have nowhere to go when you need to emphasise something. The great things to aim at are projection and penetration, with clarity and distinctness of speech at a premium. Extreme and sustained volume will make the most earnest pleading sound to some ears like little more than a harangue. Personally, I would avoid amplification: it tends to deaden the nuance of the voice, is difficult to judge, can be objectionable in itself, and is - in some instances - easily challenged as to its legality or appropriateness. Indeed, I know of one brother whose preaching is barely above the conversational level, and yet people come over to him in order to hear what he is saying. Bear in mind, too, the need for wisdom in adaptation. If you are preaching to a milling or streaming crowd, then a little more volume and projection is appropriate. But what if someone comes over to engage in more deliberate conversation, or you gather a little knot of more interested hearers? That will do its own attracting, and to continue preaching or speaking at the same level is to seem aggressive at the very least. Speak so as to be heard by those around you and a little beyond, and don't keep bawling at someone standing three feet away from you - it is unlikely to seem gracious to them or to others observing.

Verbal tics and physical mannerisms. These will be mercilessly lampooned on the street. Here the sanctimonious will be rapidly punctured and the posturing will be mocked. This is an arena in which, if not your sins, at least your foibles and idiosyncrasies will find you out. Here you will be given opportunity, whether you wish it or not, to be made aware of your tics and mannerisms, and be stirred to urgency in getting them under control. Be especially aware of rote ideas and stock or involuntary phrases. I know countless men who start well, get going, run out of steam, and immediately revert to the Ray Comfort, "Have you ever told a lie?" school of engagement. I am not here commenting on the helpfulness or otherwise of that approach, but it certainly militates against freshness and engagement when it becomes the default mode, either as the invariable starting point or whenever you have an empty head and a dry mouth. I also know some brothers who, when heckled, seem to be in the habit of verbally geeing themselves up. Perhaps they believe that they are acknowledging the contribution, but yelling something like, "Come on then!" whenever someone responds to you rather suggests - in my world, at least - that you are itching for a fight rather than willing to engage in a discussion, and escalates any trouble fairly rapidly.

Location. Go where there are people, but do not make yourself unnecessarily obnoxious by assaulting a captive audience. For example, if you set up right next to an open-air café or coffee shop, you trap people who have no option but to hear: your fishing for souls becomes the equivalent of dropping dynamite into a barrel of the soggy beasties. Make sure that you are not on private property without permission, and be aware of various byelaws. For example, the place where I often preach is a thoroughfare where we have every right to be. If I move a few yards on I enter an equally public space where the local authority have a measure of additional jurisdiction to which I would be subject. Some like to use a board to provide a focal point (having some kind of statement that you have watched it for ten minutes in breezy conditions and it did not fall down might help if you get accosted by a health-and-safety Nazi); others simply stand and speak. Being visible is obviously helpful, but the habit of invariably standing on a small box to shout in an empty street is a bit pointless. There are times and places where a little elevation is a great advantage, but if you are of normal height, you will be fairly visible to most people most of the time. Getting on the box can make you seem intimidating, desperate, or simply silly. If you wish to, stand near a wall or some other construction, so that - if a crowd should gather - you have something to get on if you need it (bear in mind that being able to get on it nimbly and keep on it easily are of the essence here). Incidentally, keep an eye on your stuff, even to the extent of keeping your eyes open while praying: those with an animus against you or a ripe sense of mischief will gladly disappear with your gear while you are pleading for their souls.

Helpers. It is a good idea to have others with you, and not just to keep a permanent video record of your shenanigans. The preacher is, if you will, casting the net, but it does no harm to have a few brothers and sisters nearby with a hook and line, as it were, following after the ones and twos who pause for a moment. Those with you can pray, take turns preaching, hand out leaflets, head off trouble, and all other kinds of good things. Scatter them about and/or gather a few when you begin preaching: if you take a congregation of sorts with you then you always have someone to preach to, and often people will be happier to stop, even briefly, if they feel that they can be one largely hidden among others.

Style. You are not now in the pulpit with a group of people more or less willingly gathered to hear the Word of God preached. Quoting chapter and verse is likely to slow you down, and will not convince anybody (whatever you do, don't invite passers-by to turn with you to the second chapter of Hosea, or some other part of Scripture that many Christians struggle to find). Your approach must be condensed and concentrated, a model of well-governed intensity. Sometimes you will have barely a minute, often less, in which to get your points across, to grab the ear and grip the heart. Every segment of your sermon, more or less, needs to be a gospel grenade. Forget your rolling periods, weighty pauses, and great swelling paragraphs - they will not cut it on the street. Your notions of homiletics, in which, perhaps, a series of points builds to a great crescendo and telling conclusion, is worthless in an environment in which - until you have a group of people actually listening to you - much sense of development and structure is unhelpful. Your whole sermon must be a mass of gospel fishhooks baited with vivid words and pungent truths. Pointed and engaging illustrations and a bit of genuine wit will get you far. Get plenty of Bible into your words. Your gestures should not be remarkable for the forced, the theatrical, the manic or the grotesque - you are set out for display as a whole person, and there is nothing to hide behind, so you need to exercise control over all your limbs and use them naturally and effectively.

Attitude. Some brothers seem persuaded that aggression is a sine qua non for street preaching, but that is far from the truth. There are some who appear to labour under the conviction that they are called to make a scene rather than move a soul. Their whole manner is one that speaks of belligerence, forgetting that Christ's sons of thunder were, on at least one occasion, soundly rebuked for their destructive spirit. These are the men who seem to imagine that if they have only managed to get into some kind of argument, only succeeded in stirring up some kind of antagonism, they must be doing their job well. They seem intent on venting a measure of unholy spleen, determined harshly to probe the sensitivities of all who pass by at their most tender spot, and then applauding themselves because they are convinced that the resulting negative reaction is expressive of a heart set against God. Consider that the reason for such a reaction might just be that you are an offensive troll whose mission to stamp on as many toes as possible in the name of God has been overwhelmingly successful. Just because truth came from the mouth of Balaam's donkey does not make your behaving like an obstreperous ass somehow virtuous. You are there to do these men and women and children good: lifeboats and coastguards would not improve their success rates if manned by rough and angry personnel with harsh voices and complaining spirits.

So bear in mind that arrest is not the ultimate badge of honour for the open-air preacher, some unassailable confirmation of spiritual faithfulness, the ministerial equivalent of the Victoria Cross. Sadly, some preachers seem to think that there is some scale of awards in which the more they are abused or restricted, the more effective and faithful they have been:

"Somebody yelled at me the other day."

"Oh, that's nothing, I got spat at a few weeks ago."

"Really, well, they threw something at me just last month."

"All terrible, no doubt, but I got asked by the local authorities to move on."

"Gentlemen, I . . . [pause for effect] . . . I have been . . . arrested!" [Gasps of awe and a smattering of applause for the esteemed brother.]

I have seen and heard some and of some who, as soon as they are challenged by someone, invite them to call the police if they have a problem. Now, if that isn't unhelpful, kindly fax me an explanation of what is! Or, the police turn up to have a word, and the immediate response is to get up on one's high horse (tricky if you are already standing on a small box, but I have seen some brothers attempt it with panache), strike the martyr pose (again, if you are already on a box on your high horse, this becomes quite a high risk approach), and state that you are exercising your rights as a citizen and as a Christian, and the only way to muzzle you is to arrest you. Brother, you are probably not (yet) Bunyan before the magistrate. I know that some police officers, appointed to keep the peace and enforce the law, have mistaken themselves for moral guardians in accordance with the spirit of the age. Nevertheless, a friend of mine with the Metropolitan Police assures me that most of the police are likely to apply some sort of 'attitude test' - a bolshy street preacher invites his own trouble. A soft answer turns away wrath (Prv 15.1), and we would do well to learn that a calm explanation, a readiness to find another location, or perhaps - in some circumstances - even a willingness to come back another day, avoids unnecessary trouble. Stirring up trouble and inviting arrest is not being persecuted for righteousness' sake, but bravado. "Ah, but I was forbidden to preach Christ!" Really, was that before or after you made a stroppy nuisance of yourself? Often, they are not even forbidding us to preach, and - although I freely acknowledge that we should not bow to illegitimate pressures - a gracious response can defuse the situation, win the appreciation of the coppers in question, and spare us to fight another day. We are in danger of provoking conflicts that do not need to happen. When the time comes, by all means stand up for your right to make Christ known, but do not precipitate the confrontation before the hour arrives. Being arrested does not prove in itself that you are faithful or effective, it can draw precisely the wrong kind of attention, and it jeopardises not only your continued work but the work of others like you. The same Bible that tells you that all men will speak well of you only if you are in the train of the false prophets (Lk 6.26) tells you also to live at peace with all men, if you can (Rom 12.18), and to pray for those who exercise authority in the hope "that we may lead a quiet and peaceable life in all godliness and reverence" (1Tim 2.1-2). We are sent out as sheep in the midst of wolves. "Therefore be wise as serpents and harmless as doves" (Mt 10.16).

Substance. Brothers, when we preach, let us preach the gospel! You and I must not be mere noisemakers or Bible bawlers. Most of the faithful and earnest men who go about this work are not likely to smooth the edges of their messages, telling everybody who goes by that they are doing well and God will be pleased with their efforts. But some do swing to the opposite extreme. So remember that you are not the first chapter of a minor prophet on a bad morning, delivering God's message of judgement to his disobedient nation. You are an ambassador of Christ, pleading with men to be reconciled to God, a true minister of the new covenant. You must be a thoroughly evangelical evangelist - yes, that ought to be a tautology, but too often the evangelist leaves the evangel in the bottom of his bag. You are setting out to convince the lost of their lostness and to see them safe to Christ. You must, to be sure, set out the convicting context of the gospel, showing that - before God, and measured by his holy law - none is righteous, no, not one; you must set forth the glorious substance of the gospel, that God has revealed his own righteousness apart from the law, which is by faith in Jesus Christ; you must set forth the demanding invitations of the gospel, calling on sinners to repent and believe in order that they might obtain life eternal. You are not there to expose the flaws of the government, although if there are governors and officials in your audience, you might address them. You are not there to deride the culture, although you might identify the participation of your hearers in its sins. You are not there - and I hear this kind of thing too often - as God's official representative to light the touchpaper on all the flashpoints of our society. I am not saying that, to choose the most obvious and most harped-upon issue, that we should ignore homosexuality, but if you want someone to start yelling about hate crimes and start a real fight with you, this is one of the best places to start. So why start there? Why deliberately bait the vast majority with something that is going to stop them hearing the real content of your message? The prevalence of homosexuality in our society is more of a symptom of a disease than its cause. To make it the primary point of contact is like a doctor working himself up over a temperature rather than diagnosing and prescribing antibiotics for an infection. Strike at the heart! Do not fudge the truth, but do not pick fights. If men must be offended, at least let them be offended by the gospel you proclaim, and not by other matter that you have managed to be offensive about, or the offensive manner in which you go about proclaiming the truth or anything else. Let it be the truth as it is in Jesus which cuts men to the heart, whether it leads to them gnashing their teeth at you or crying out in desperation, "What shall we do?" There is plenty of straight talking about sin and wickedness that, if the Spirit carries it home to men's hearts, is going to stir up trouble: why pick the things that will stop men's ears before they actually hear what they need to, and face their particular sins? Street preaching is not a sustained harangue or an attempt to berate all who pass by. It is going out as Christ's proxies to further the seeking and the saving of those who are lost. If I am going to be heckled or spat at or arrested or beaten or whatever it may be, I want it to be for the right thing done in the right way, and not just because I managed to get someone's goat.

Having said all that, I shall probably be arrested next time I go out, but I hope and pray not. Ideally, I shall go on learning to preach Christ to those who either have never heard of him or who have no accurate idea of who he is and what he has done. I shall seek to proclaim Christ as crucified within and without the walls of the church building by all legitimate means that I can discern and employ, in accordance with my gifts and calling. I shall attempt to do so winsomely, accurately and courageously, to the honour and glory of God. If I must suffer for doing so, I hope that the Lord will give me grace to bear it well and respond to it righteously. And I hope that these thoughts will help those who are or think that they might be street preachers to do the same things to the same ends, always with much prayer and in dependence on the Holy Spirit, and so see many souls brought to Christ.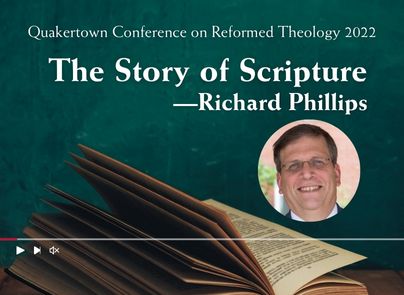 The Story of Scripture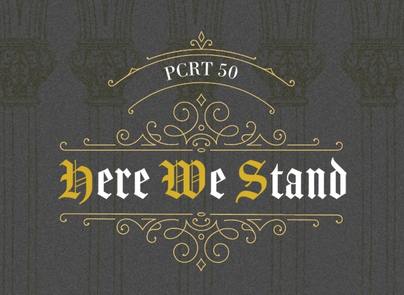 Register for the Philadelphia Conference on Reformed Theology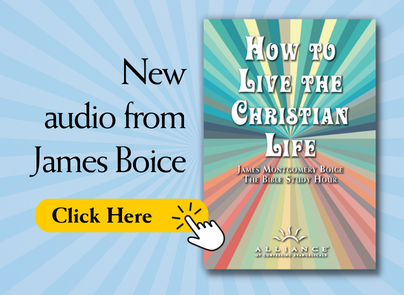 New audio from James Boice