This Lent I am giving up . . . reticence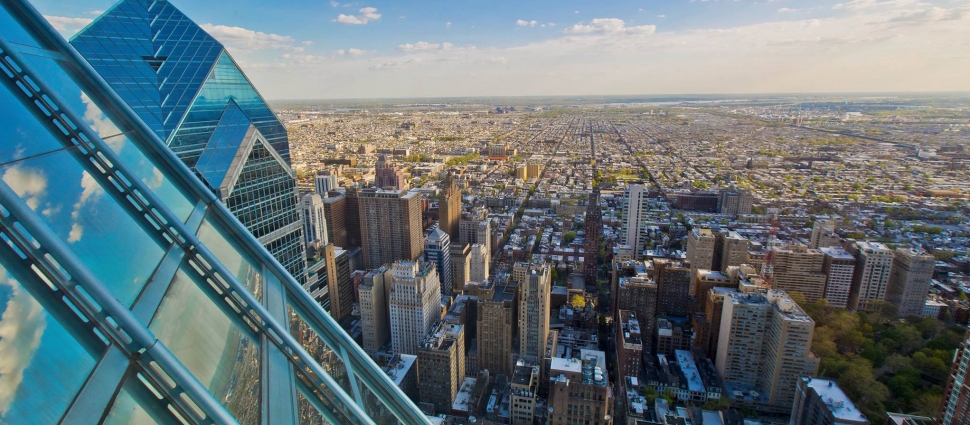 I will make no bones about it: I am an Old World (for which please read 'continental European') Christian, of Puritan inclination, and a Dissenter - specifically, a Particular or Reformed Baptist. That means several things. By conviction and heritage I belong to those who left the Anglican communion as a matter of conscience, sick of its halfway reformation and unwilling to conform to the general shabbiness and unscriptural demands of the Act of Uniformity. My conscience with regard to the extra-Biblical trappings of mere religiosity is tender. My attachment to simplicity of worship as a gathered church is sincere. I am sensitive to those doctrines and practices over which my forefathers spent their energies and shed their tears and sometimes their blood, both from within and then from without the established folds of their day. I see things with an awareness tuned by walking the streets, graveyards and memorials of men and women who suffered and sometimes died for conscience' sake.

Out of such an atmosphere I cannot help but be sickened by the seeming obsession with Lent and Easter at this time of year, and Christmas at the end of the year. Please do not misunderstand me: conscience also demands that - where the cultural vestiges of a more religious society patterned to some extent on the significant events of the life of Christ provide for it - I take every legitimate opportunity to make Christ known. If an ear is even half-opened by circumstance, I willingly and cheerfully speak into it, and seek to make of it a door for the gospel. I do not see the point of making a point by not preaching about the crucifixion and resurrection of the Lord if some benighted soul wanders into the church with at least some expectation of hearing about his humiliation and exaltation.

But what chills my blood is the unholy elevation of things not mandated by the Word of God. I find it odd that some of the very people who obsess about contextualization and resist 'religion' have swallowed hook, line and sinker the empty traditions of men, that the men who wear Mickey Mouse T-shirts (quite literally) all the year round besides dress in sombre suits every April, telling us with one breath that all of life is worship and so tending to level out our experience and the Biblical rhythms of our relationship with God (especially dismissing the one-day-in-seven pattern established at the first and the new creation), and with the next telling us that this is Holy Week, and we are somehow falling short if we do not build it into some unholy jamboree. Meanwhile, those who trumpet their credentials as the true heirs of the Reformation either seem willing to stop with the house half-clean or seem quite keen to redecorate it with the junk that their more enlightened forefathers were in the process of throwing out (establishing the principles of the matter even if they never quite got round to that corner of the attic themselves).

Whether or not it is a vestige of the Emerging/Emergent appetite for a range of 'spiritualities' or an enthusiasm for an over-ripe liturgical renewal, I cannot say, but I wonder if it is in part a matter of distance both of time and space. This alleged 'recovery' of Lent and Easter is not actually a matter of historical sensitivity and an inheritance regained but of historical unawareness and an inheritance lost. Whether or not it is the high-grade muppetry of entire churches being urged to tattoo one of the stations of the cross on some part of their anatomy, or some gore-drenched re-enactment of the unrepeatable sacrifice, or some spotlit image-fest in which a total insensitivity to physical representations of the Christ - the image of the invisible God - is displayed, or some be-robed priest-figure half a step away from incense and obeisance, it does not come from Scripture and it does not belong in Christ's church. It is a replacement of God's order with man's notions, a disruption of God's regular rhythms of true religion with the unholy syncopation of mortal religiosity. As John Owen somewhere says, where genuine spirituality is substantially absent, men will turn either to fanaticism or to ritual - or perhaps to both - in an attempt to fill the void. Whichever way you sniff at it, and whichever way the wind blows, to the trained nostril it all begins to smell a touch Romish.

But there is a solution. This year there are - if you wish to see it this way - fifty three Easters. Most years there are fifty two. Each is a high and holy day, an opportunity to remember and rejoice in the one thing that the saints of God are commanded to remember and rejoice in: the Lord of Glory - the incarnate Son - who was crucified but who rose again, in whom we live eternally, and for whom we perpetually look with eagerness, our eyes straining for the first glimpse of the one whom not having seen, we love, who will shortly appear a second time, apart from sin, for salvation. Each is a day of sober and grateful remembrance and recollection of his being and his doing. We have our regular (if not all of us a weekly) meal at which we remember the Lord's death until he comes, celebrated usually on the day of resurrection. On these days, putting aside the trappings of the world, we begin the cycle of time on our weekly peak, equipped by communion with God in Christ by the Spirit for the challenges and the opportunities of the days ahead.

Frankly, it seems odd to me that many of those who have proved very quick to abandon all manner of patterns and habits and convictions of Christians over decades or centuries, retain Lent, Maundy Thursday, Good Friday and Easter (Resurrection) Sunday as set in stone in the calendar, one of the high points of the Christian year (which pattern, we are informed, provides the central event in the church year - the climax of worship, expectation, and celebration, an exercise of the church's discipline). If you're not sold on Easter, you might be dismissed as one of the "diehard Reformed" for whom "this [Easter] Monday is like every other Monday because Easter Sunday is like every other Sunday." To say that Easter Sunday is like every other Sunday is not to suggest an upgraded view of Easter Sunday but a downgraded view of every other one.

I try not to be a Scrooge (although I cannot help but shed a silent tear that I am now literarily reduced to trying not to be a Grinch, but it's only a silent one and fairly dry, because Dickens' plotting makes many modern soap operas look like masterpieces of restraint and reason). I try not to be whatever is the Easter equivalent of a Scrooge or a Grinch (probably something that destroys bunnies or steals eggs). Again, for the record, I delight in the incarnation, and love to explore the excellence and wonder of Christ's coming into the world. I love to do so at any time of year, and find it grievous that I am sometimes not expected to handle those truths or sing incarnation hymns apart from at the dead of winter. Neither do I for one instant deny the centrality of the death and resurrection of Jesus, the only Redeemer of God's elect, in the glorious good news that the church of Christ declares.

But when we are told that this is the time of year when Christians begin to think again about the death and resurrection of Christ, does it not prompt the question of what we are supposed to be doing for the rest of the year? When men speak after their so-called Holy Week of the abating euphoria of the resurrection, surely they are explaining why a merely annual remembrance is insufficient? Christ Jesus is the risen Lord for 365 days of every year (plus the extra one when required), and we have a weekly opportunity for the distinct recollection of his death in an atmosphere conditioned by his resurrection. To flatten the whole year, perhaps rising only to a few unnatural annual peaks, is to miss so much, to lose so many things, to gain so little.

Christ died to set us free from empty things. Men died to liberate us from the rigamarole of unscriptural traditions and man-made routines and performances of religiosity. I hope that you will hear a voice from the blood-washed streets of the Old World, where those battles and the cost of their victory are ground into our consciousness, where the issues and enemies are neither distant nor tame, and where the lines remain clearly drawn in the collective memory of some of the Lord's people, and consider whether or not the prizes so hardly won ought to be so quickly abandoned.