The Wondrous "Why" of Christmas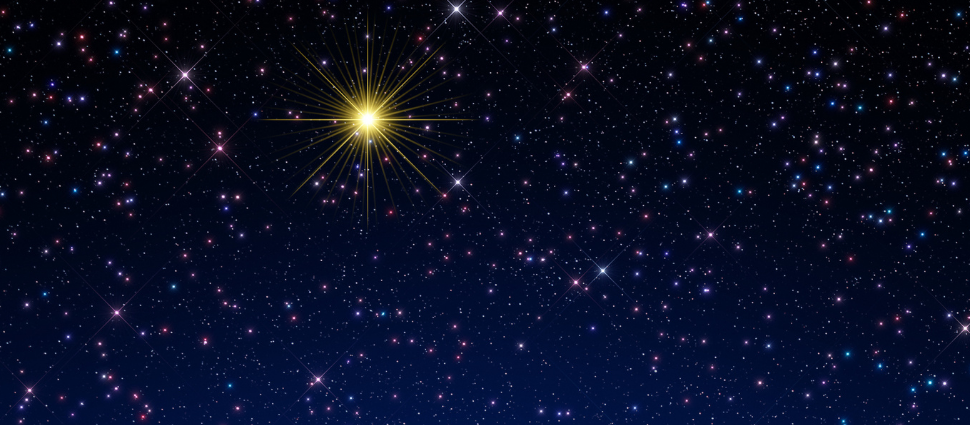 Christmas is a time of mystery and wonder. The Virgin Mary was told by the angel that she would conceive and bear a son: "The Holy Spirit will come upon you, and the power of the Most High will overshadow you; therefore the child to be born will be called holy - the Son of God" (Lk. 1:35). It is hard to encounter a more exalted event than this! The mystery of Christmas is celebrated in our churches amidst scenes of beauty and majesty that prompt the hearts of children of all ages to rejoice in wonder!
The marvel of Christmas is amplified by the prologue of John's Gospel. In his theological Christmas account, John writes: "In the beginning was the Word, and the Word was with God, and the Word was God...All things were made through him." This is who Jesus is. Then comes Christmas: "And the Word became flesh and dwelt among us, and we have seen his glory, glory as of the only Son from the Father, full of grace and truth" (Jn. 1:14).
John encourages us not so much to consider the mystery of the how of Christmas. The Divine Word, who was with the Father in the beginning, by whom all things were made, has come into our world as a baby! How could the Creator-Son enter the experience of a fragile baby we can never fathom! But the why of Christmas is given in Scripture as a source of wonder and endless joy. Let me suggest three lines of thought regarding the marvelous why of our Christmas celebration of Christ's incarnation.
First, in keeping with his emphasis on the priestly office of Christ, the writer of Hebrews states: "For we do not have a high priest who is unable to sympathize with our weaknesses, but one who in every respect has been tempted as we are, yet without sin" (Heb. 4:15). Here is one why of Christmas: God the Son came into our world to know the entirety of the human condition and to sympathize with our weakness and sorrow. The incarnation is the ultimate fulfillment of God's question to Adam and Eve in the garden after the Fall: "Where are you?" (Gen. 3:9). Man being unable to answer, God has come seeking in the person of his Son. Some theologians argue that it is impossible for God to have gained information by means of experience, since he eternally knows all things. This objection, while true, misses the point. Genesis 3:9 and Hebrews 4:15 involve not a denial of God's transcendence but rather the mystery of the transcendent God becoming immanent.
We may therefore take at face value this wondrous why for the incarnation: Christ became human to draw near to you and know you experientially, so as to sympathize fully with your weakness. As you bathe in the lights of a Christmas tree and sing carols in the church, open your heart to a Divine Savior whose love wanted to draw near to you in a way that required the taking on of mortal flesh. You are not alone, for he came to know, sympathize with, and help you. Perhaps Charles Wesley has put this mystery best: "Veiled in flesh the Godhead see; hail th'incarnate Deity, pleased as man with men to dwell, Jesus, our Emmanuel!"
A second why of Christmas was given to Joseph in the famous verse giving our Savior his name: "you shall call his name Jesus, for he will save his people from their sins" (Mt. 1:21). Jesus became incarnate to seek but also to save us from our sins. To this end, Jesus' birth launched a series of divinely planned events culminating in his death on the cross. Hebrews 2:17 states plainly that Jesus "had to be made like his brothers in every respect. . . to make propitiation for the sins of the people." How we impoverish Christmas if we isolate the incarnation from the atonement! The best of our Christmas carols celebrate the first with an aim to the second: "O Come, O Come, Emmanuel, and ransom captive Israel, that mourns in lonely exile here, until the Son of God appear."
A third wondrous why of Christmas returns us to the book of Hebrews. In his second chapter, the author tells us that Christ was incarnate not only to give us sympathy and make atonement for our sin, but then to sanctify us for an eternity in heaven with him. Hebrews 2:10 states that "it was fitting that he, for whom and by whom all things exist, in bringing many sons to glory, should make the founder of their salvation perfect through suffering." Did you catch the phrase: "in bringing many sons to glory." This is the final why that makes Christmas such a joyful wonder. Wesley celebrates: "Mild he lays his glory by, born that man no more may die, born to raise the sons of earth, born to give them second birth!"
How did the eternal Word, the Creator-Son who was with the Creator-Father in the beginning, actually become a baby boy? This is a mystery in which little progress can be made. But why? Here is a wonder for us to know and celebrate: Christ came to draw near to us in sympathy, to make atonement for our sins, and ultimately to bring us into heaven for eternity with him. We say that Christmas is a time for gifts. But this is because it declares God's great and wondrous gift to us. May the why of Christmas fill you with wonder and joy over the gift God has given to you in his Son. What a wonder John has exclaimed, "The Word became flesh and dwelt among us, and we have seen his glory, glory as of the only Son from the Father, full of grace and truth" (Jn. 1:14).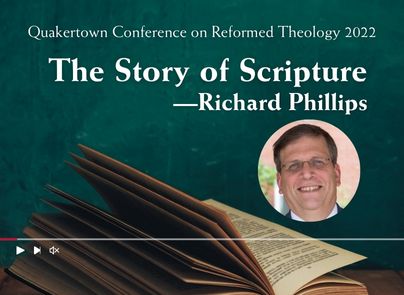 The Story of Scripture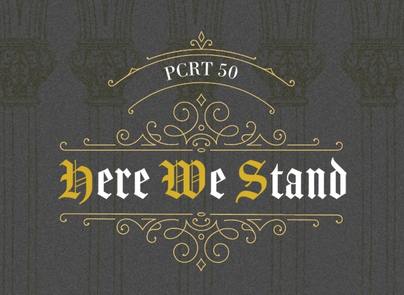 Register for the Philadelphia Conference on Reformed Theology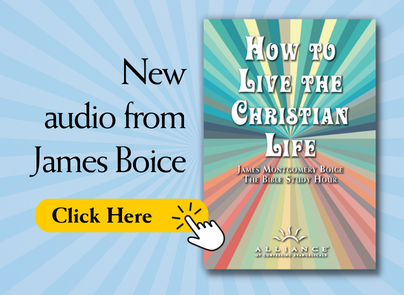 New audio from James Boice