The Statement on SJ&G Explained: Article 14, Racism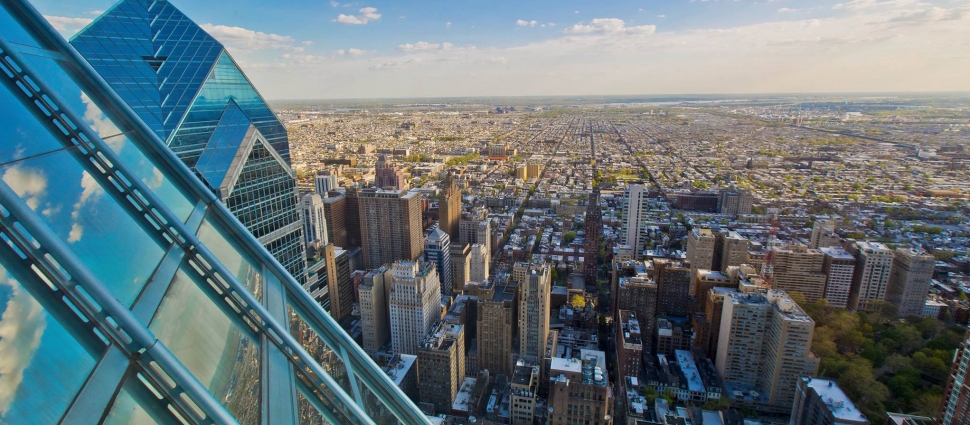 [Editorial Note: This is the fourteenth post in a series of posts in which we have invited the authors of "The Statement on Social Justice and the Gospel" to expound upon the statement's affirmations and denials. We encourage our readers to take the time to read through our prefatory editorial note at the beginning of the first post prior to reading through subsequent posts in the series.]
Article XIV: Racism
We affirm that racism is a sin rooted in pride and malice which must be condemned and renounced by all who would honor the image of God in all people. Such racial sin can subtly or overtly manifest itself as racial animosity or racial vainglory. Such sinful prejudice or partiality falls short of God's revealed will and violates the royal law of love. We affirm that virtually all cultures, including our own, at times contain laws and systems that foster racist attitudes and policies.
We deny that treating people with sinful partiality or prejudice is consistent with biblical Christianity. We deny that only those in positions of power are capable of racism, or that individuals of any particular ethnic groups are incapable of racism. We deny that systemic racism is in any way compatible with the core principles of historic evangelical convictions. We deny that the Bible can be legitimately used to foster or justify partiality, prejudice, or contempt toward other ethnicities. We deny that the contemporary evangelical movement has any deliberate agenda to elevate one ethnic group and subjugate another. And we emphatically deny that lectures on social issues (or activism aimed at reshaping the wider culture) are as vital to the life and health of the church as the preaching of the gospel and the exposition of Scripture. Historically, such things tend to become distractions that inevitably lead to departures from the gospel.
As stated in the above affirmation, racism is sin. It is a declaration that seems unambiguous enough on the surface and, dare I say, is one with which hardly anyone today - Christian or not - would disagree. Nevertheless, there is a broader context in which the aforementioned attestation should be understood. Which is to say, it does not suffice merely to declare that "racism is sin" apart from investigating first and foremost what is sin. In other words, what exactly is so significant about this small, three-letter word that makes racism the prideful and malicious attitude it is described as in Article 14 of the Statement on Social Justice & the Gospel?
In considering these and other questions, I am reminded of the Westminster Shorter Catechism[1] where, in Question 14, 'sin' is defined as "any want of conformity unto, or transgression of, the law of God." But this definition of 'sin' begets yet another question, namely, what is the "law of God" to begin with? In terms of sheer numbers, God's law consists of several hundred very specific commands given by God to His people throughout the Old and New Testament. Those commands fall, fundamentally, under two categories: 1) how you and I are to relate to God, and 2) how you and I are to relate to one another.
But Christ, whom the Scriptures proclaim is the fulfillment[2] of the law of God, declared[3] that those two categories of commands can, fundamentally, be expressed in two practical ways: love God and love your neighbor. This is an important consideration as racism is often understood primarily in terms of a violation of the second category of God's law (how you and I are to relate to each other) as opposed to the first category (how we are to relate to God)[4].
That racism is viewed chiefly in terms of a contravention of man's standard of morality is why increasing numbers of evangelical Christians, and the churches and ministries they attend and support, are so attracted to a "social gospel" that focuses much of its efforts and resources on remediating the tangible impacts of racism, particularly with regard to reforming its discriminatory structures and institutions, as opposed to the spiritual origins of such a sinfully prejudicial attitude.
It is a mindset that is reflected in the words of author, feminist, and social activist Gloria Jean Watkins, who goes by the pen name 'bell hooks'[5] who, in Ending Hate: Killing Racism, insisted[6] that "There must exist a paradigm, a practical model for social change that includes an understanding of ways to transform consciousness that are linked to efforts to transform structures."
But notwithstanding the socio-cultural implications and ramifications of racism, whether historical or contemporary, the "structure" that most needs transforming is that of the human heart. It was Jesus Himself who made this congenital reality abundantly clear when, in dealing with the hypocritical legalism of the Pharisees, He declared[7], "For from within, out of the heart of men, proceed the evil thoughts, fornications, thefts, murders, adulteries, deeds of coveting and wickedness, as well as deceit, sensuality, envy, slander, pride and foolishness. All these evil things proceed from within and defile the man" (emphasis mine).
The human heart is a structure that is inherently defiled; and the source of that defilement is sin.
Our problem, however, both within and without the evangelical church, is that, in our pride, we simply refuse to see ourselves as the innately defiled creatures we are[8]. Consequently, we continue to embrace the ethical mirage that by transforming the prejudicial and discriminatory structures that exist because of ourselves, we can somehow redeem ourselves from the damage done to ourselves by virtue of the structures we have ourselves constructed. There is no thought that is more antithetical to the gospel than the idea that mankind can somehow save himself from himself. As theologian A.W. Pink exclaimed[9], "Just as the sinner's despair of any hope from himself is the first prerequisite of a sound conversion, so the loss of all confidence in himself is the first essential in the believer's growth in grace (emphasis mine)."
The evangelical church must come to the realization that the "social gospel" is not the answer to the problem of racism. The reason it is not the answer is because racism, nor its myriad effects, is not the real problem. The real problem is defiled human hearts that conceive of the evil and ungodly ideals, philosophies, schemes, and attitudes that give birth to the sinfully prejudicial structures and institutions that are representative of those ideals and philosophies.
In other words, what makes "racism" an "ism" to begin with is sin. Apart from sin, the word race, from which the word racism is derived, remains a static, banal, and inobnoxious noun, as opposed to morphing into the dynamic, bromidic, and poisonous verb it has become; not by osmosis by virtue of external influences, but by inheritance[10] of the sinful nature handed down to the human race by our first parents.
The "paradigm" and "practical model" for the kind of transformation about which Gloria Jean Watkins speaks has already been given to us in the gospel in the words of the apostle Paul[11], who exhorts us to "not be conformed to this world, but be transformed by the renewing of our mind, so that you may prove what the will of God is, that which is good and acceptable and perfect."
Needless to say, racism is not the "good and acceptable and perfect" will of God. But unless the hearts and minds of those who harbor such sinfully prejudiced and discriminatory sentiments and motives toward others of God's image bearers are transformed by the power of the gospel, they will remain utterly and wholly incapable of either knowing or doing that which is God's "good and acceptable and perfect" will[12].
[1] http://www.opc.org/sc.html
[2] Rom. 8:3-4
[3] Matt. 22:34-40
[4] Gen. 39:9; Ex. 10:16; Josh. 7:20; Judg. 10:10; Ps. 51:4
[5] http://www.bellhooksinstitute.com/
[6] https://www.amazon.com/killing-rage-Ending-Racism-Book/dp/0805050272
[7] Mk. 7:21-23 (NASB)
[8] Gen. 3:1-24, 6:5, 8:21b; Eccl. 7:20; Rom. 3:23
[9] The Wisdom of Arthur W. Pink, Volume 1
[10] The Heidelberg Catechism, Part I: The Misery of Man, Q&A #7: https://students.wts.edu/resources/creeds/heidelberg.html
[11] Rom. 12:2 (NASB)
[12] 1 Cor. 2:14
Darrell Harrison is the Dean of social media at Grace to You, a teaching fellow at the Princeton Seminary Black Theology and Leadership Institute, a US Army veteran, host of the Just Thinking podcast, and an ACBC biblical counselor.