The Scripture's the Limit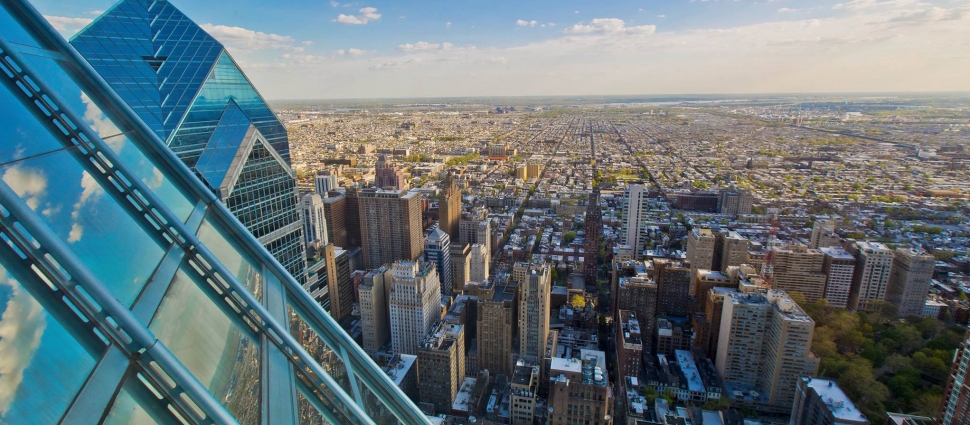 Worship is truly the greatest privilege of the creature and all of creation is morally obligated to worship the Creator. When the topic of worship is usually discussed today, however, so much of the discussion involves musical style and preferences. This was not, in fact, the focus of the Reformed Confessions. Regarding worship, the 2nd London Baptist Confession of Faith states:
"... But the acceptable way of worshipping the true God, is instituted by Himself, and so limited by His own revealed will, that He may not be worshipped according to the imaginations and devices of men, nor the suggestions of Satan, under any visible representations, or any other way not prescribed in the Holy Scriptures" (LBC 22.1).
Most interesting is the way in which the authors insist that the acceptable worship of God is..."limited by His own revealed will." The common caricature of this statement is that it is inherently stifling to worship. However, the more I think about this particular phrase, the more I am convinced that it is a reminder that the essence of our public worship is only to be governed by the knowledge of God which comes through His Word.
I grew up in settings in which it was common for people to treat "worship" as a mysterious act to be explained by catchy clichés such as, "worship is a lifestyle." I have subsequently come to realize that such sayings fail to answer how we should worship. Others cautioned me about false worship, but their definition of true worship was shrouded with mysticism and subjectivism (i.e. "in my experience, worship is ____"). Still others equated an acceptable worship experience with meditative music in the service. If we divorce our understanding of worship from the Scripture, then we will, by default, make up our own criteria for worship.
The more we grow in the knowledge of God by understanding His Word, the more we begin to understand the nature of biblical worship. The Apostle Paul gives us beautiful examples of how one should apply the knowledge of God to their worship. Paul often wrote about lofty biblical truths and then conclude his discussion with a doxology. This suggests that the Apostle was overwhelmed by the glory of God while discussing these truths and thus, he found that it was only fitting to write a doxology after reflecting on a given topic. There are three passages in which Paul models how worship grows from our knowledge of God and His own revealed will: Romans 11:33-36; Ephesians 3:14-21; and 1 Timothy 1:15-17.
God's Eternal Purpose and Worship
In Romans 11:33-36 Paul concludes his survey of the accomplishment of salvation. After meditating on his conclusion he exclaims, "Oh, the depth of the riches and wisdom and knowledge of God!" Paul was left in awe of the wisdom and knowledge of God. In reflecting on our justification by Christ's righteousness, our election by the Father, the calling of the Gentiles, the partial rejection of the Jews, and the final restoration of the Jews, Paul breaks forth into exclamation. God's ways are not our ways! When we mediate on our salvation, we see that it is truly a profound display of God's knowledge and wisdom. We know that we will not fully comprehend this salvation, but what God has revealed of His work of salvation is the basis for the worship of God.
Consider how much of our corporate worship is focused on our union with Christ and the salvific benefits that flow from that union. As we grow in our understanding of the depth of God's wisdom in salvation, we will understand the subtleties and nuances of Paul's doxology. The saints throughout the ages have also mediated upon God's wisdom. We now have the rich hymnody that we have as a consequence of their meditations. When we reflect on God's dealings with us, it humbles us to the dust and initiates prayer and praise towards God. The more we come to understand this, the more it deepens our worship of God. This is the essence of the regulative principle of worship: as we meditate on God's revelation in the Scripture, the content of our worship is shaped by it and it drives us to worship Him.
The Love of God and Worship
Ephesians 3:14-21 concludes Paul's discussion of unsearchable riches of Christ for the Gentiles. As he begins to pray for the Ephesians for perseverance, he writes,
"Now to him who is able to do far more abundantly than all that we ask or think, according to the power at work within us, to Him be glory in the church and in Christ Jesus throughout all generations, forever and ever. Amen."
In this doxology, Paul prays that believers would comprehend that they are fully grounded in the love of Christ that "surpasses knowledge." In reflecting on the greatness of God's love, Paul again breaks off to a doxology, knowing that God will answer his prayer in superabundant ways. Paul is astonished by the truth of the sure foundation that he is resting on and realizes how able and willing God is to accomplish this. In other words, the eternal purpose and power of God is so abundant towards His church that we can be sure that He will accomplish more than we could even think. The thought that He has prepared a glorious future for His church causes Paul to worship God for His goodness and love. Here, Scripture indicates that our worship for God deepens as we understand God's purpose for our redemption and as we become more assured of the glorious future of the Church because of God's grace and mercy.
Our Testimony and Worship
In Paul's first letter to Timothy, Paul gives his personal testimony of his conversion and in acknowledging his own sinfulness, he writes
"The saying is trustworthy and deserving of full acceptance, that Christ Jesus came into the world to save sinners, of whom I am the foremost. But I received mercy for this reason, that in me, as the foremost, Jesus Christ might display His perfect patience as an example to those who were to believe in Him for eternal life. To the King of ages, immortal, invisible, the only God, be honor and glory forever and ever. Amen" 1 Timothy 1:15-17.
The Apostle doesn't describe the details of his conversion, but simply states that he is the direct product of mercy. The mercy he received was not only for himself, but it was to magnify God's patience. Here, we see why our personal testimonies are a cause for worship. It can also be said that our entire life before our conversion have been designed to reveal God's patience towards us. We can look back on our lives and observe how patience God has been towards us and here, we see a reason to praise God.
From these examples of Paul's doxology, we discover that God's revealed will is the sure foundation for our spiritual service of worship. As we grow deeper in our understanding of God's Word, then our understanding of God inevitably deepens and thus, our desire to worship God according to His word deepens. Worship is directly correlated to our understanding of God's word and inseparable from our theology. Therefore, we must conclude that true worship is "limited by His own revealed will."
Gabriel Williams (Ph.D., Colorado State University) is assistant professor of atmospheric physics at the College of Charleston and a member of Christ Church Presbyterian in Charleston, SC. He also writes at The Road of Grace. The views and opinions expressed in this article are his own and do not necessarily reflect the official positions of the College of Charleston.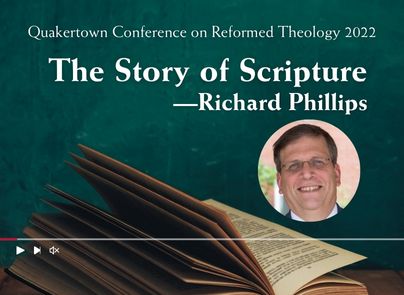 The Story of Scripture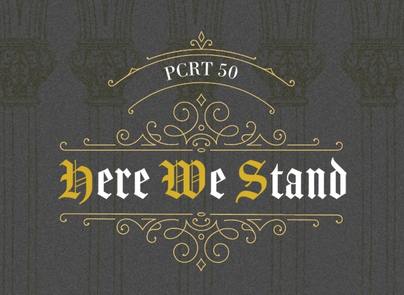 Register for the Philadelphia Conference on Reformed Theology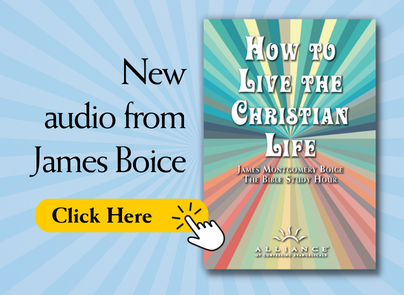 New audio from James Boice