The Power of Biblical Thinking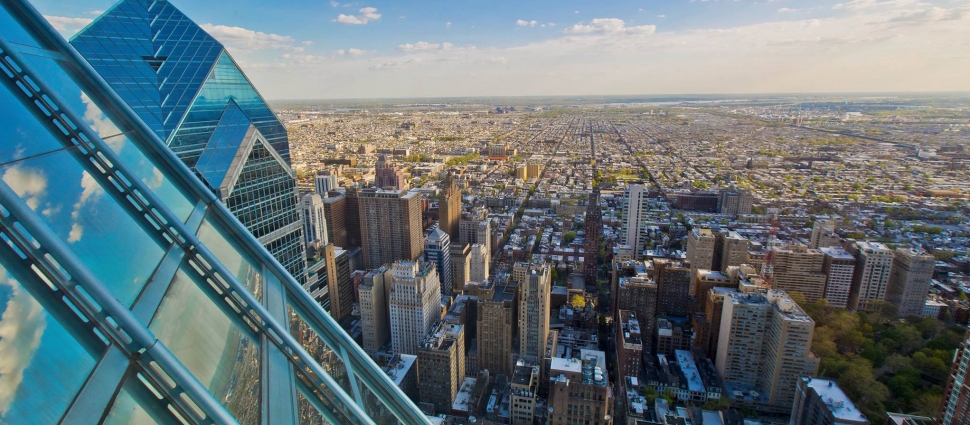 Somewhat surprisingly, there has been a resurgence of interest in Norman Vincent Peale's power of positive thinking in our day. The Reformed Church in America minister--famous for giving people a panacea to protect themselves from all undesirable thoughts and actions--carved out a place for himself in American psychology and religion from the mid to late-twentieth century.
President Trump has gone so far as to praise Peale for helping him embrace the idea of self-worth
. In the newest season of Marvel's Jessica Jones, a character reads Peal's
The Power of Positive Thinking
while riding the public transport through a sketchy borough of the city. Ironically, this scene, full of sanguinity, fails to meet the criteria of what we might otherwise consider to be film noir. Nevertheless, the idea that you have the ability to think and speak away everything undesirable seems to have made a renewed headway in our culture.
Every week, I stumble across memes and posts on social media in which someone expresses to someone else the idea that they are "wonderful," "beautiful," "special," and "loved" (oftentimes, with the adverb "so" prefixed to the verb "loved"). When I read such sentiments, my mind immediately turns to the SNL sketch in which
Stuart Smalley gives himself daily affirmations
: "I'm good enough, I'm smart enough and doggonit, people like me."
Joking aside, there is a draw to positive thoughts and words. No one enjoys being around a curmudgeon. No one likes living with fears and discouragement. All of us find it refreshing to spend time with optimists. There is enough misery, sorrow, sadness and suffering all around us. It is certainly a whole lot more enjoyable to spend time with positive people.
Furthermore, there is something supremely biblical about thinking right thoughts. The Apostle Paul told the believers in Philippi, "Do not be anxious about anything, but in everything by prayer and supplication with thanksgiving let your requests be made known to God. And the peace of God, which surpasses all understanding, will guard your hearts and your minds in Christ Jesus." A little later in the same chapter, he wrote, "Whatever is true, whatever is honorable, whatever is just, whatever is pure, whatever is lovely, whatever is commendable, if there is any excellence, if there is anything worthy of praise, think about these things" (Phil. 4:8). This is not, however, the same as the saccharine sentimentality that drips off of your Instagram feed. The context and foundation for the Apostle's admonitions is the redeeming work of Jesus.
The problem with so much of what passes as spiritually enriching maxims is that it is not rooted in the truth of Scripture. God's word gives us the following descriptions in order to help us think properly about what we are by nature:
"There are none righteous, no not one...no one does good." (Psalm 14:1; 53:1; Rom. 3:10-12)
"All we like sheep have gone astray." (Is. 53:6)
"The whole head is sick, and the whole heart faint. From the sole of the foot even to the head, there is no soundness in it, but bruises and sores and raw wounds." (Is. 1:5-6)
"The heart is deceitful above all things, and desperately sick; who can understand it?" (Jer. 17:9)
"You were dead in the trespasses and sins in which you once walked...and were by nature children of wrath, like the rest of mankind." (Eph. 2:1-3)
"You were at that time separated from Christ, alienated from the commonwealth of Israel and strangers to the covenants of promise, having no hope and without God in the world" (Eph. 2:12).
There are hundreds of similar verses that depict our sinful spiritual condition before God by nature. One can easily understand why a meme that reads, "You are so beautiful and worth it," is vastly more popular than one that says, "We all are children of wrath by nature." The former feeds our flesh. The later is an affront to our sinful pride and self-righteousness.

That being said, Scripture gives us astonishing descriptions of how God views those who are united to His Son by faith. Scripture tells us that "even when we were dead in our trespasses" (Eph. 2:5), God, who is rich in mercy and love toward us, made us alive together with Christ. We are now "the apple of his eye" (Zech. 2:8) and "jewels of his crown" (Zech. 9:16). Believers are "sons and daughters of the King" (Ps. 45:9; 82:6; Gal. 3:26), "the bride of the Lamb" (Rev. 19:9; 21:9), "His glorious inheritance" (Eph. 1:18), saints (Phil. 1:1; 4:22; Col. 1:2, 1:4, 1:12, 1:26), the excellent ones (Ps. 16:3) and those "of whom the world is not worthy" (Heb. 11:38).
In Scripture, there is a beautiful juxtaposition of what we are by nature and what we are by grace. Viewed from only one side, we would end up living in either hopeless pessimism or naive optimism. However, when you look at yourself through the biblical lens of God's Law, you discover that, "you are a worse sinner than you ever dared imagine;" then, when you look at yourself through the lens of Christ, you realize that "you're more loved than you ever dared hope." There is vastly greater comfort in that affirmation than in any empty shells of manufactured positive thinking.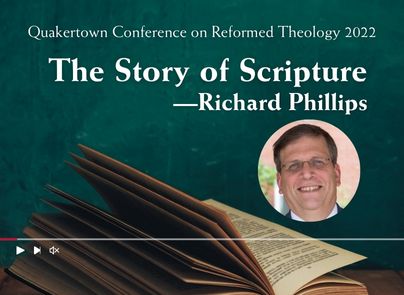 The Story of Scripture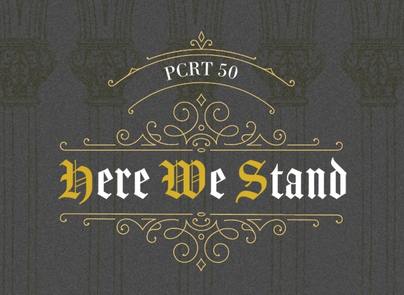 Register for the Philadelphia Conference on Reformed Theology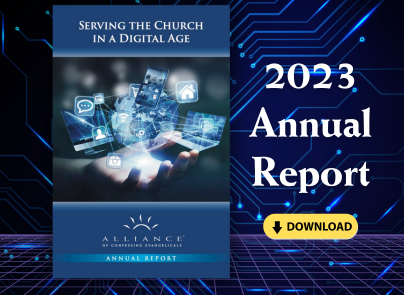 2023 Annual Report