The Death of the Evening Service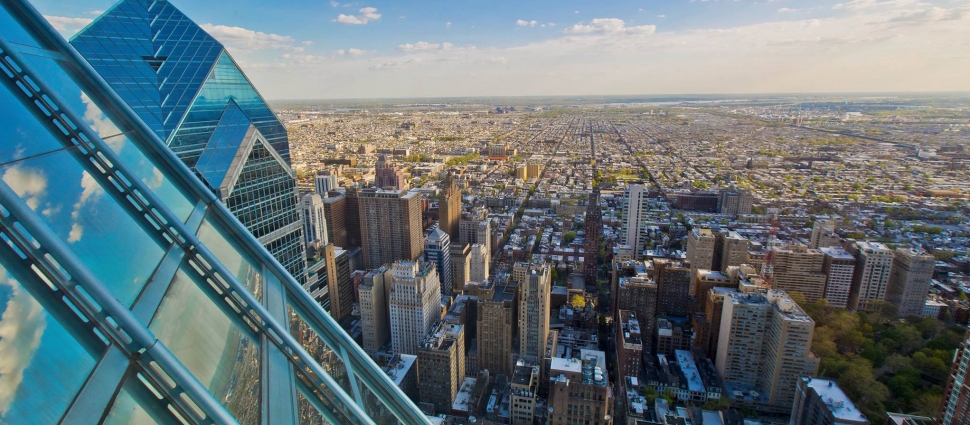 At the church where I minister, we have a morning and an evening service, both of which are practically identical in their order and form. As far as I am aware, we are one of the few Presbyterian churches in Canada who have both services on the Lord's Day. In America, from what I am told, more and more churches are abandoning the evening service.
When I first arrived at Faith Presbyterian our attendance at the PM service was unimpressive; I even thought - wrongly, I might add - the service began at 6:30pm instead of 6:00pm the first time I showed up. Over eight years later, by God's grace, we actually ran out of wine at our last PM service when communion was served. The elders brought back empty trays to me, which was probably the only time in my life I've been glad the wine ran out.
When I was first asked about my "vision" for the church, I made the point that I'd like to see better attendance at the evening service. From some outside the church I received a few silly suggestions, but I resolved to do two things:
1.

Not coerce or manipulate people to come to the evening service.
2.

Let the gospel do its work.
So why is retaining the evening service a good idea?
As Christians, we need to remember the frequent warnings about family in Christ's ministry (Mk. 3:33-35; Lk. 18:29). Christ's family comes before our blood relatives. Our true brothers and sisters - those whom we will spend eternity with - are those whom we belong to as the body of Christ (1 Cor. 12:12-26). That may include our blood relatives, but not only them. A PCA minister once told me that he's against the PM service because he wants to spend time with his wife and children. Quite frankly, I want my children to spend more time with other Christian children.
I sometimes wonder if one reason for the failure of the evening service reflects more on the failure of the church to understand she is a family, where relationships are to be cultivated, not taken for granted. The early church gave themselves to fellowship (Acts 2:42). The time after the services on the Lord's day is a wonderful opportunity for God's people to fellowship, ask questions about how each other is doing, see how we can better pray for one another, and build one another up (1 Thess. 5:11). Why do some Christians consistently love to leave so quickly after church?
Moreover, worship is a means of grace. When we come to hear God speak to us, we respond in faith, hope and love to our triune God. God builds up Christ's people, for we are Christ's fullness (Eph. 1:22-23). Worship makes us more like Christ, and for that reason I believe that consistent attendance at the AM and PM services, if possible, will ordinarily lead to a more spiritually vibrant Christian life. Public worship is to be preferred before private communion with God. What happens on the Lord's day is a foretaste of heaven (Heb. 12:22-23).
Some might object: then why don't we have three or four services? I believe we should also keep in mind Psalm 103:14. It is possible to overburden God's people (Matt. 23:4). But two services doesn't seem to be a burden that no man can bear, especially in North America where we are free to worship. I had to be moved to a special room in China when I lectured there last year because the authorities were after us. But that isn't the case here in North America.
We have some folk who drive in for both services, and each way is 40-50 minutes for them. They make sacrifices for things of eternal (and temporal) value. Considering most parents are willing to drive their children all over town for sports or music, I'm amazed at how many Christians complain of distance when it comes to church.
Pastors who preach two different sermons each week also know of the strenuous demands this puts on them. My week is a lot different when I only have to prepare one sermon. Very often I'm not persuaded that either sermon is adequate, but more often than not I've also seen how God can take something very ordinary and do extraordinary things among his people.
As a PCA minister who takes seriously our Confession on the Sabbath, I also tend to think that two services helps my family to keep the Lord's day not only a delight, but also holy. Almost every Sunday our family spends time with other families during the day and we enjoy warm fellowship. My children also understand that on Sundays we worship the Lord, not the god of sports. For us Sabbatarians, I think there's a greater temptation to let the day go astray spiritually when there is one service. (Though I do know of some who do an admirable job, even though they can only attend church once).
In addition, we have many who cannot make the AM service because of work (e.g., nurses). A PM service may allow Christians in your area to worship the Lord when it would ordinarily be unlikely. We also have many Christians from other churches come and worship with us in the evening, which (because their church won't have a PM service) is a great occasion for a more catholic Christianity. Plus, some of them would never sing a Psalm or Hymn if they didn't come to a Presbyterian Church.
So what if you're reading this and you are a minister who is currently wrestling with the idea of having a PM service?
For what it's worth, consider:
1.

Reformation takes a long, long time. We have to be patient with our people. We cannot expect change overnight.



2.

As a minister, your own attitude to the PM service will make or break whether it becomes a success or a failure. God's people can tell if you are taking the PM service seriously in your preparation and attitude.



3.

Remember that God's word will do its work. God's word changes hearts. We are mere instruments. Pray and trust that God will do the work you are incapable of doing.



4.

If you and your family are the only ones present at the church for several months at the beginning, then so be it.
I'm surprised that we have better things to do on a Sunday evening than worship the Lord. I'm surprised we don't want to be around our brothers and sisters a lot more.
The evening service is worth it. I've witnessed the blessing it brings to God's people. I'm not prepared to say it is explicitly commanded, and therefore people are sinning if they don't attend an evening service (however, see Ps. 92:1-2, which speaks of morning and evening worship). There are some cases where I would even advise against an AM an PM service. But I am prepared to say that of all the Christian "activities" that could fall by the wayside - and perhaps there are some that should! -, the evening service should be last on the list.
This year God allowed me to preach and teach in Brazil, China, Hong Kong, South Africa, and the USA. Let me assure you, we have it really easy here in North America. But perhaps that explains the death of the evening service.