The B.A.R. Podcast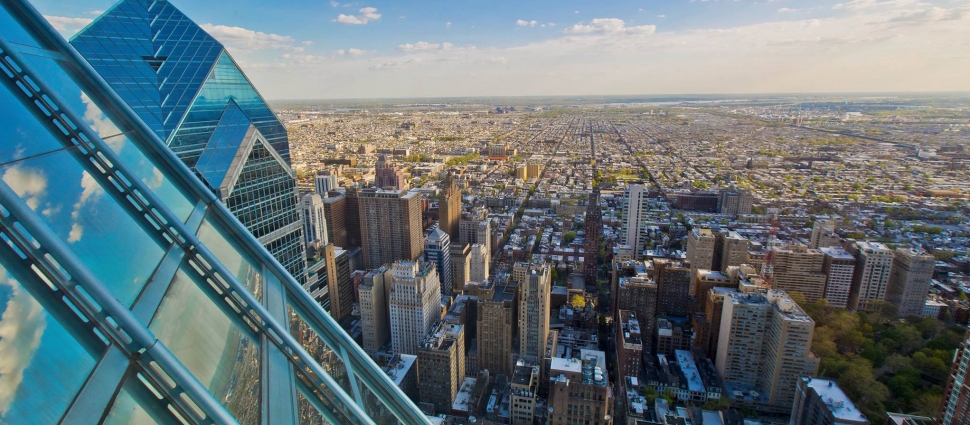 We recently asked Dawain Atkinson if he would be willing to answer a few questions for our Reformation21 audience about his podcast, the B.A.R. podcast, and about the usefulness of podcasting in general. Here is our brief interview with him:
Dawain, when my friend, Joe Thorn, introduced me to the B.A.R. podcast last year, I was immediately encouraged to see what you were doing. Would you briefly tell our readers a little about the podcast and how you came to start it?
The B.A.R. Podcast (B.A.R. stands for "Biblical and Reformed") was inspired by various podcast and sermons (e.g. Whitehorse Inn, Reformed Pubcast, Reformed Forum and The Briefing). I wanted to provide a new resource that might help people grow spiritually, even as others were helping me. The objective of the podcast is to invite knowledgeable and thoughtful guests on the show in order to have down to earth conversations with them. We want to expose our audience to great preachers, teachers, and subjects.
Since 2008, I have been a regular panelist on and have hosted several podcasts. I remember not knowing what a podcast was when we first began. Could you tell our readers a little about the nature of podcasting?
Podcasting has been around for just over a decade now. Since Apple made podcasts accessible on the iPhone, the podcast world has exploded. Thankfully, the church has taken advantage of this platform--mostly for Sunday sermons and teaching; but that is only one side to the podcast world.
Nevertheless, a recent survey revealed that less than half of all Americans know of and listen to podcasts. We can only assume that only a small number of Christians are taking advantage of this fantastic tool. Podcasts can greatly benefit and encourage Christians in their daily walk and that more believers should consider adding them to their daily routine.
One of the remarkable things about podcasts is that, in most cases, the content is free. Many are failing to take advantage of all the resources that are available to them at no cost. Paying for content is becoming a thing of the past. Podcasting has hastened the transition.
In todays fast pace world, podcasting has become a vital way to listen, learn and grow. I start my day listening to podcasts and sermons in the same way that many listen to or read daily news. This allows me to feed my spirit, as I'm getting ready for work. I have found it to be a great way to help keep our mind stayed on him (Isaiah 26:3). On my commute to work--as well as during several hours of desk time--this medium has proven to be a great benefit to me. I especially encourage people to listen to sermon podcasts in order to be edified with the Gospel. Theological podcasts and sermons should never replace a local pastor; instead, they should serve as a supplement to add to your healthy diet of devotion and study as you participate in the local church.
There are other podcasting formats--akin to that which some call "Talk Radio." I'm quite fond of the "talk radio" style of podcasting. With this style of podcasting, the show's host talks about the topics or issues that may come up on daily news or social media. Many of these "talk radio" style podcasts have a host, co-host and guest(s) who will talk about such things as current events, debates, and theology. Some of my favorite podcasts will have as many at four or five contributors talking on the show. My father taught me a valuable lesson many years ago: "when you're in the room with smart people just listen and learn." This is a principle I seek to apply when listening to "talk radio" style podcast shows.
The "Talk Radio" podcast format, in a sense, brings the listener into the same room with those who are walking through important issues. When a well-respected theologian or teacher chimes in on a topic, the listener become the beneficiary of their thoughts on--and even sometimes hearing them struggle over--social, economical, or doctrinal issues.
What has been happening at the B.A.R. podcast recently? Where would you encourage our readers to start listening?
We just finished a great month that we dedicated to Reformed Theological Seminary. Dr. Ligon Duncan was so gracious to be guest on the show. I was both encouraged and amazed by his humility. When we recorded that episode, I found out about his love for Earth Wind & Fire. After we had Dr. Duncan on, I checked our schedule and noticed that we had Phillip Holmes and Carl and Karen Ellis on the calendar for upcoming shows. I immediately reached out to Dr. Duncan to see if we could make the month of November RTS month. He gave us his full support. After running those shows, several listeners informed me that they are considering RTS for seminary! We are always encouraged to see how God is working in these ways.
As the podcast grows, we are focused on making sure we provide out listeners with guests they wouldn't expect as well as guests from whom they never thought they would hear. In addition, we have a Local Pastor Spotlight--a segment that highlights the ministry of local pastors. We are striving to make this a podcast for everyone. In the coming months we're very excited about the guests we have lined up. So stay tuned!