Showing some love for the Anglicans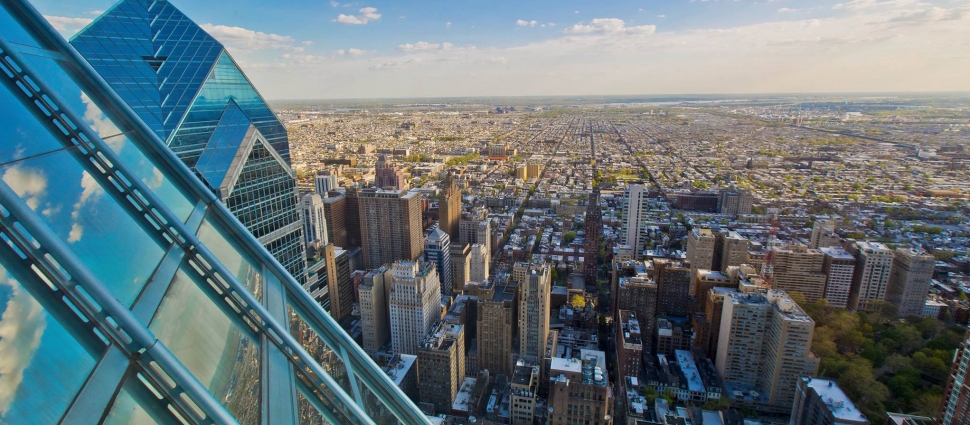 I've never been to St Andrew's the Great Church in Cambridge. I never heard or knew Mark Ruston or Mark Ashton and yet have met countless people hugely influenced by both of them. CFP have just published
'Persistently preaching Christ'
a book reflecting on the ministry of this City Centre Church in Cambridge over the last 50 years.
I found the book remarkably easy reading and read it in an afternoon. It begins with a chapter by Mark Ashton on 8 principles for a local church. It's an excellent book and I want to commend it but I found this the weakest chapter. It was difficult to know why some things were included and others weren't. There's a vagueness to what they believed about the Sacraments which I think is profoundly unhelpful and out of step with the 39 articles. The aversion to Systematic Theology comes out in different places.


However, despite these concerns, I do want to commend the book because it's haunted me since I read it. The story of the last 50 years in the life of the church is recounted. Interspersed with this are testimonies of people who have passed through STAG and been profoundly influenced by it. I found myself thanking God for this church in Cambridge that I've never set foot in. There are enormous amounts of practical wisdom in it and STAG, with many of the people it's produced, could so very easily be proud and full of itself and yet the book is laced through with an humility which is inspiring.


The Word has been preached and been applied to the congregation and it has done a remarkable work. I would want to commend this book to every minister. There will be points you will be frustrated and disagree with it and yet you will finish the book I hope with profound thankfulness for what God can do in a local congregation through the power of his Word.
It made me reflect on
Lee's paper at the Westminster Conference (the audio of which is available here)
and his closing plea.........
"But as I close, can I say, please don't gloat over us because of that. Pray for us; support us; we need more men like that. It can only strengthen our gospel partnerships across the country to have a flourishing Reformed evangelical group within the Church of England. But if such a group disappears, or has to spend all its time defending itself from independent-minded itinerants who try to undermine us, that will not be good for the cause of God and truth in our sad, sick, and sinful nation. So for the glory of God and of England, pray for us Anglicans, as we do for our brothers and sisters working hard for our Lord Jesus in Baptist, Presbyterian, and other churches across the land. The gospel which unites us is stronger than our historic differences; so let's not jeopardise one by focusing solely on the other. Let's move on, and go forward together to win our nations for Christ."
We who are outside of the CofE need to be very careful in our criticisms. In the last 40 years we have seen strong Bible teaching, Reformed Anglican Churches thriving in many places. On the non conformist side of the bench it's probably not seen as much growth. We need to be humble enough to see that and recognise God has and is doing great things in many of our Anglican churches. My conscience couldn't allow me to be in the CofE. Part of me can't understand they're in it, but they are. I would love them all to come out and be Presbyterian but in all likelihood if they did we'd all split within 5 years over minutiae. What the future holds for them I have no idea and they are going to have to fight and contend for the truth, that is the imperative of the gospel. It could well be that they are turfed out before too long. So my new policy to my conservative evangelical brothers is, if they're fighting I must be praying and be grateful for them.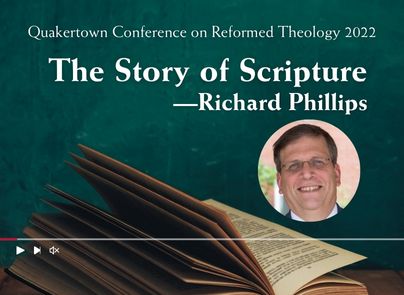 The Story of Scripture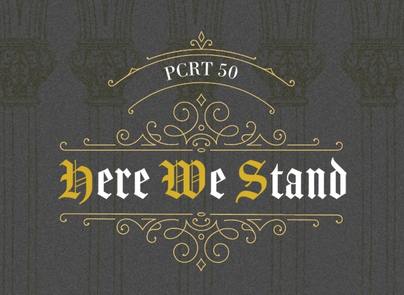 Register for the Philadelphia Conference on Reformed Theology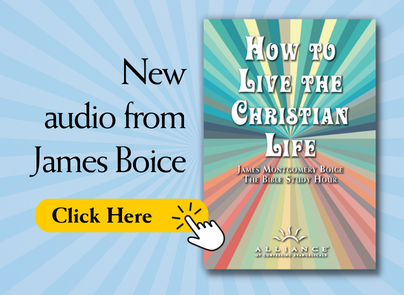 New audio from James Boice