Questioning Our Preaching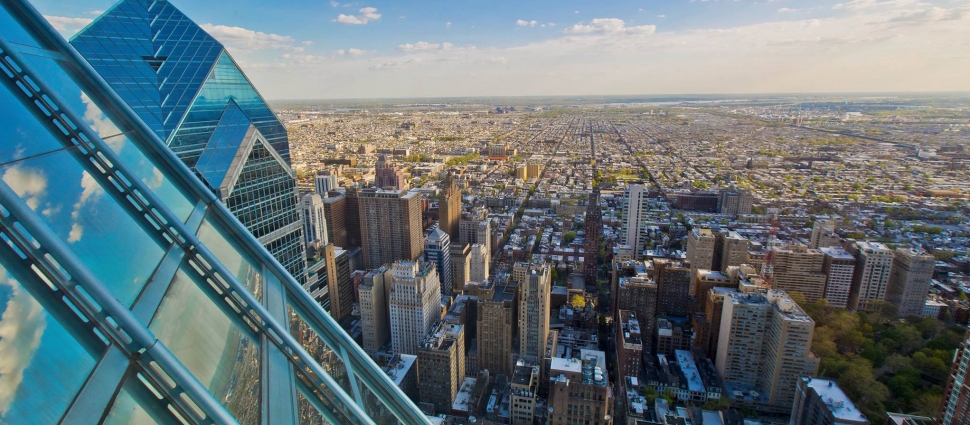 The transition from preaching occasionally to preaching weekly came for me a little more than three years ago as I was called from an associate pastor position to lead a church plant. My preaching courses in seminary and the books I'd read had focused on style and content. How to exegete the text, then outline the sermon. How to deliver it in such a manner that I wouldn't put the congregation to sleep. What I didn't get a lot of was principled foundations. So I've had to cobble them together on my own, picking up pieces here and there. I'm far from being an accomplished preacher, but I do think I've got a set of principles now that guide my sermon preparation that are helpful. And as men aspiring to preach ask me how I go about thinking through and preparing, I find myself more and more going to these principles.
Everyone has their own style. And you hear often enough that you can't and shouldn't try to sound like your favorite preacher. Be yourself. That's excellent advice. But we are also stepping up into the pulpit to fill a role that is, in some important ways, alien to us. It is not our Word that we preach. And it is not with our own authority that we preach. And if we are powerful preachers, it is not in our own power that we preach. So what principles shape this calling as it comes to us? What mold do our own gifts and personalities need to fit into as we work? I humbly suggest that the following are worth consideration.
1. Is it true to the text?
We as preachers may have a lot of useful things to say. We may even have a message that is biblical, but if we are going to open God's Word and preach a passage of Scripture, we should preach that passage and do so faithfully. Let the passage determine the content of your sermon. This is not only a consideration as you begin, but something you should check for at each stage of your sermon preparation. Have you understood the text? Is your sermon outline true to that message? Do your supporting elements further that message?
2. Am I preaching Christ? Is it gospeline?
I am well aware of the discussion surrounding the necessity of preaching Christ from every text. I am convinced that it can and should be done. If we are not preaching Christ, what are we preaching? Is it some truth about God? It is comprehended in Christ. Is it some aspect of our salvation in God? It is apprehended in Christ. If it is the law, then will you place that command in the context of the gospel, as God does consistently in his Word? Every sermon should be a brushstroke on the canvas on which you paint for your congregation an image of Christ in words, an image that is compelling in its beauty for those who would believe and terrifying in its wrath for those who are lost. Christ did this with his disciples after the resurrection. Every New Testament author did this in his use of the Old. Each sermon in Acts points to Christ in the Old Testament. What are we preaching if not Christ?
3. Am I preaching the law and the gospel (the indicative and imperative) in the same measure as the text presents it?
Perhaps a corollary of both the first and second principles above, are you preaching the gospel and the law in proper measure? If the passage is entirely imperative, the sermon should, I would argue, be focused on the imperative. Never to the absolute exclusion of the indicative of the gospel, of course. But neither should we state the imperative and flee quickly to the indicative and camp out there the rest of the time. Let the text guide you in this. Alternatively, when the text is filled with the grace, mercy, patience, and love of God for his people and the truth of all he has done, is doing, and will do for them, we should not then be focused on imperatives!
4. Is it compelling?
By this I mean, is my presentation of it compelling? I can do all the above and be quite boring. Have I written the sermon in such a way that people understand it and are compelled by it? We have a responsibility to stand before God's people and explain the Word in such a way that its meaning is clear (Ezra 8). Then, appealing to their hearts by way of the truth, we call them to believe and obey. Often, doing so requires us to know our parish. The good news is, the story is already compelling. If we believe it ourselves and are allowing the text to speak to us first, then a compelling presentation is not usually too far away.
5. Have I exegeted my congregation?
This is one reason I prefer small parish ministry. The idea that I will preach week in and week out and someone else will know and care for the sheep during the week is unsettling to me. Others may be able to do this, but I am not so equipped. Knowing your flock will enable you to communicate with them more effectively. It will also help you when it comes time to decide what to leave out of your sermon. And with enough time spent preparing, you will almost certainly need to leave something out. What does your congregation most need to hear? What are their greatest needs? Whether it is comfort or hope or admonition, knowing your flock will enable you to feed them well. Carelessness in this could result in running roughshod over the weak and hopeless (Is 42:3, Matt 12:20). The work of the pastor in the pulpit is sometimes more like surgery than anything else.
6. Have I allowed the Word to exegete my own heart?
I mentioned above that we must believe the message ourselves and allow the text to speak to us first. We are in the awkward position of being sheep ourselves. Like the Aaronic priest who had to make sacrifice for himself before he could make atonement for the people, we must first let God's Word have its way with us. We are weak like those we serve. It requires a humility that we should not fear, hate, or be ashamed of, but instead embrace. The author of Hebrews says that this shared weakness of priest and people is a hallmark of Christ's person and work (Hebrews 5:2-3) as our Great High Priest.
No matter the passage or topic or style of the preacher, any sermon can and should fit into this mold. There are certainly others that I haven't yet considered, so this may just be a beginning. Whatever you do as a preacher, I suggest you find a set of principles that have biblical authority and adhere to them doggedly. It is God's Word we proclaim and not our own, and so we have a responsibility to do so according to his Word.
Rev. Matthew Bradley is the founding pastor of All Saints PCA in Brentwood, TN.
John Currie at the Eastern Shore Reformed Conference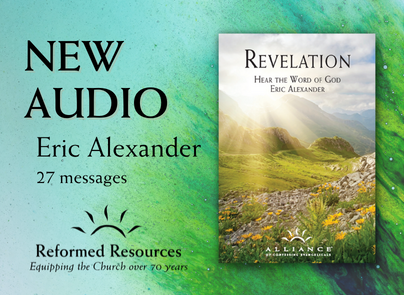 Revelation—New from Eric Alexander