Precious Puritans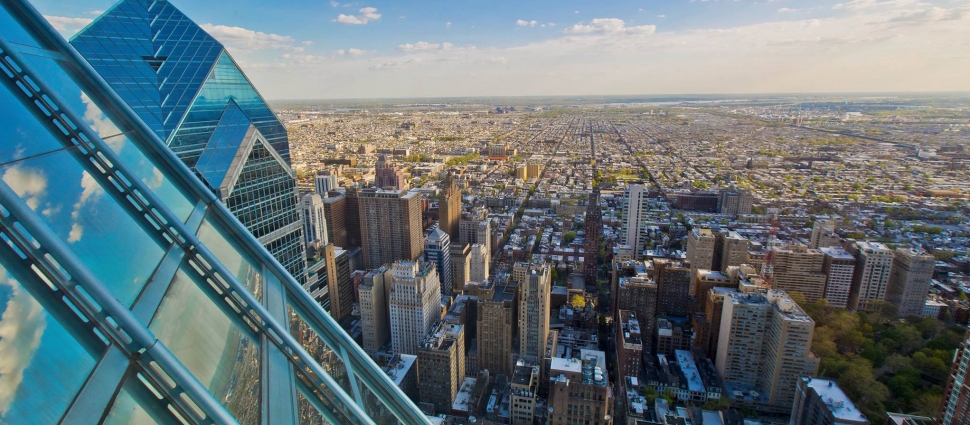 In recent days a slur's been cast on certain giants of the past,
Who did - so goes the painful claim, despite their other rightful fame
As men of penetrating sight who sought to know and do what's right -
See nothing wrong with stealing men, but added their robust "Amen!"
To ownership of humankind, and seemed to be entirely blind
To all the horrors of the trade of God-made men by men unmade,
And treated more like wretched beast, as lower than the very least.
And these men, we are quickly told, in skilful form and language bold,
Were just the men whom we esteem, we preachers of more pallid sheen,
Our precious Puritans.

And good points made were quickly lost, ferocious swords were swiftly crossed,
And good intentions swept away by fierce contentions, great affray;
Thus back and forth the war has gone, and very little has been won -
And always in the firing line men once esteemed as leonine
But now, by some, dismissed and loathed, with flesh-trade guilt all darkly clothed,
Those precious Puritans.

And though I have no final word, I hope I might at least be heard,
For it's no battle that I seek, but rather come with spirit meek
(Not making accusations wild, but rather with intention mild -
No video in monochrome, all solemn glance and sombre tone,
No rumbling thud of pounding feet, no drum or bass to give the beat,
No shake of manacle or chain, no background moan of loss and pain,
But simple and straightforward verse, with rhythm tight and language terse)
And offer, though behind the time, this humbly-penned riposte in rhyme,
Some sad confusion to assess, some propaganda to address,
Hoping that I can make it plain that this is no mindless refrain
Of precious Puritans.

I will not speak of some who came and followed in their steps with shame,
Who on the Lord's day worshipped God, but in the week on men they trod;
Who preached of Christian liberty, but would not set the captive free,
Trapped by their culture and their time, committed this atrocious crime,
Who like us - as was pointed out, if we had entertained a doubt -
Were sadly warped, were crooked sticks, who truth and action did not mix
In every sphere, at every point, but got things badly out of joint,
Who failed at key points to apply the truth the Lord did well supply.
For there's no heart all free from sin, no life all pure without, within,
And all of us must humbly say that we too often walk that way.
But such were not, we must make plain, the men set up to take the blame:
Our precious Puritans.

Our men were of a different sphere, these men that we still hold so dear:
I hope that we can all agree that they preached truest liberty -
Knew what it was to be enslaved, and then by Christ redeemed and saved.
They hold up to our wondering gaze the glory-clothed Ancient of Days,
They point to the redeeming God, how on the fallen earth he trod,
And stooped to pains beyond compare to save his people from despair,
Who suffered hellish agony that Satan's captives might be free.
And in pursuit of what is right they also fought a costly fight:
The wisdom from on high pursued with hearts by Holy Ghost subdued
And sought a worship God required, believed the truth that God inspired,
Resisted fallen man's invention, clung to heavenly intention,
Who pressed for thorough church reform, would not accept the uniform
Demands of an oppressive state, but took their stand and faced their fate.
Others a gathered church desired, their hearts with saintly passion fired,
And some - whom I esteem as great - would separate the church from state
And Christ's law only would confess, even in time of deep distress.
As for these truths they did contend, for conscience' sake refused to bend,
They felt the fierce oppressive weight of persecution, human hate,
And many of these men of worth were made to wander on the earth,
Were put in chains and prisons black, suffered relentless, cruel attack,
Gave up their lives for truth believed, suffered through troubles unrelieved
Except by Jesus' presence bright, who strengthened them in all their fight.
Though evidently men of dust, we must confess these men were just;
Providing for the poor and needy, not vengeful, cruel, vicious, greedy.
These men were not a slave-ship's priest, but were themselves considered least,
Not seizing men, inflicting pains, but were themselves dying in chains,
Men who'd, in any time or nation, stand firm against abomination,
Commend no cruel human heist, but preach true liberty in Christ,
Defending what they most believed, holding to truth from God received;
And though at points we say that we don't quite see all the way they see,
We still believe that we can learn from men whose hearts for Christ did burn:
Though sometimes wrong, and sometimes odd, these men set out to walk with God,
These precious Puritans.

Who were they, then, these men of old, with silver tongue and spirit bold?
Arrayed before us we can see revealed in some new gallery
Of faith, these saints who took their stand, whose hope was in the Lord's strong hand:
Perkins is there to lead the van, declaring God's good will to man;
Beside him Ames, who makes us see the marrow of theology;
Rogers, whose preaching did inspire all men to come and catch the fire;
There's gracious Sibbes, with words so sweet, dispensing heavenly fruit to eat;
Charnock with thought of God profound, his character and work to sound;
Alleine, to rouse the sleeping man and make known God's redeeming plan;
Watson, promoting godliness, whose words instruct, rebuke and bless,
Whose illustrations let in light, adorning truth with language bright;
Ambrose holds Christ before our eye to follow, though we live or die;
Flavel, who helps us keep the heart, and labours with his holy art
To show to our so-clouded sense the mystery of providence;
Burroughs - a gospel man indeed, our hearts to bless, our souls to feed
With truths for peace with God and men, with humble heart and ready pen;
Caryl mines Job that we might know heaven's purpose in our pains below;
Clarkson who ranges through the Word to give us clear sight of the Lord;
John Bunyan, Christ's imagineer, from prison cell a heavenly seer,
Who leads us to the city bright, gives glimpses of where faith is sight;
Now Bridge who offers comforts sweet, to weary souls a holy treat;
Then Thomas Brooks, whose wisdom flows in simple and straightforward prose,
Who understands the battle well against the myrmidons of hell;
Coxe humbly holds before our face the wondrous covenant of grace;
Goodwin intends that we should know the heart of God to saints below;
Baxter, of everflowing pen, concerned for how we shepherd men;
Manton, who ranges far and wide, that we should know where to abide;
Then Keach, who boldly will assay, the church's glory to display;
And Rutherford, whose heavenly sense lends fiery wisdom to dispense;
Or Traill, who helps us hold our place concerning justifying grace;
The Vincent brothers trace God's ways through troubled and distressing days,
And hold up to our eyes the Lord, a Christ unseen, a Christ adored;
One more (if nothing else convince), among the Puritans a prince:
John Owen, vast of heart and mind, who to our God our souls would bind;
Some precious Puritans.

And, friends, the time would fail to tell of others who served God as well,
Who worked to spread the gospel sweet, prepared their hearers Christ to meet,
Whose words run down the years that we might profit from them readily.
For though their style is sometimes dense, they laboured hard to give the sense
Of God's own book, and then set out to fix our heart, to clear our doubt,
To train our hands for war, and raise our eyes to Christ, our hearts to praise.
And though we don't suspend our mind, and come with adulation blind
To worship any creature flawed, we love these men who loved our Lord,
And gladly we would sit and learn, and have our dull hearts made to burn
By men who loved the things we love, whose minds were set on things above,
Who - sometimes wrong and sometimes odd - yet followed Christ, and walked with God:
Those precious Puritans.

Though they are quaint, don't call them weird; a few may have that "epic beard"
But this apart, here we discuss some sinners saved by grace - like us.
And though we might not all agree on all of their theology,
I would suggest we owe them this, unless our target we would miss:
To understand just who they were, not carelessly their names to slur -
Not hurling charges without weight, though loaded with the painful freight
Of misery of ancient date, but first to stop, and think and wait.
First, these are not the men you seek, so pause before you boldly speak
And trample on the blameless name of those who don't deserve this shame.
Then, let us turn our gaze within, and each one deal with his own sin,
Assess the beam in our own eye before our brother's speck decry.
Again, we must then all contend, until this world comes to an end,
With truly Christlike bravery against all human slavery:
The slavery of souls to sin that keeps all mankind chained within,
That brings to every soul a blight and leads to that eternal night
To which the unsaved sinners go, the misery of hell below,
Which makes this our priority: to set such souls at liberty.
And then the vile cruelty of those who compass land and sea,
To still put fellow men in chains, subject them to appalling pains,
Inflict on those who are enslaved the foul desires of souls depraved:
I hope that we will not forget this battle is not over yet -
The awful horrors of the trade of God-made men by men unmade
And treated more like wretched beast, as lower than the very least.
For all such living what we need is vibrant godliness indeed,
And that, as I hope you can see, is just the speciality
Of 'Puritans' in every age, who turn on bended knee the page
Of God's own book and seek to know his wisdom for our life below,
Who seek a heart inflamed with love that looks to Christ enthroned above,
And long to come before his face as trophies of redeeming grace.
And when the war is fought and won, Christ's last triumphant stroke is done,
When pilgrims do no longer roam, when every child of God comes home,
We'll feel with perfect charity and see with utter clarity:
So all things reach the promised end, and every free man's voice will blend
In earnest praise and joyful song, a hymn to God both loud and long,
From saints without a single flaw, each ear now pierced against the door.
There will be many who have come to trust in the redeeming Son,
Who all were slaves, who now are free, enjoying heaven's liberty.
And there among them, bowing low, some men whose names we've come to know,
Who helped us on the way above, who join with us in songs of love,
With us, around the highest throne, our eyes all fixed on Christ alone,
His precious Puritans.