No Little Sins?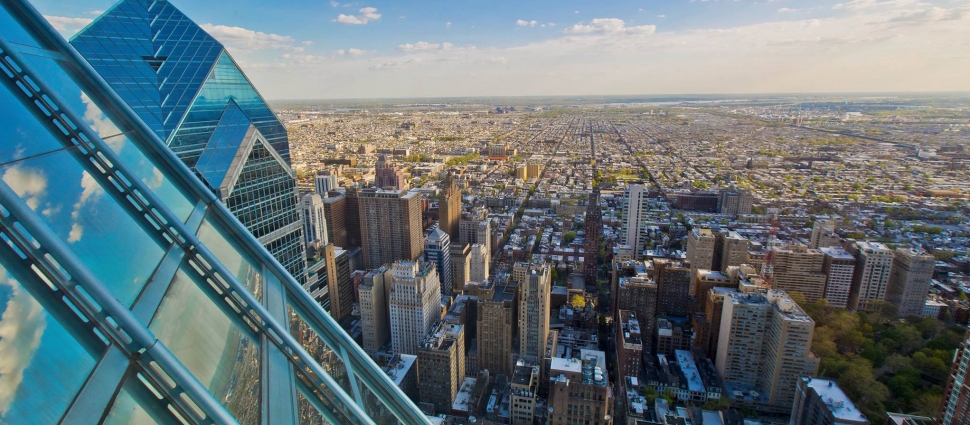 After reading Nick's article on whether some sins are worse than other sins, a related conversation came to mind. Some time ago, I was talking with a man who did not believe in the scriptural truth regarding eternal judgment. He certainly believed that some sins are worse than others; however, his conclusion from that statement was that God will not hold "little sins" to his account. In thinking about this conversation, two examples come to my mind.
The Sleeper's Dream
One of my favorite books of all time is The Pilgrim's Progress by John Bunyan--a book that I read almost once a year. In the third scene of the book, Christian reaches the house of the Porter. In this house, Christian meets three young women named Piety, Prudence, and Charity. As Christian takes a temporary rest from his journey, he converses with these three young women about his journey thus far. In recounting the events, Christian recalls his account of hearing the Sleeper's Dream where a man named Sleeper is warned of his judgment through a dream. Even though the Sleeper is temporarily frightened, he does not earnestly repent of his sin because he viewed his sin as a "tiny sin".
Piety had known Sleeper and thus, when Christian tells this story to Piety, she informs Christian that Sleeper had been intending to repent of this "tiny sin" since her grandfather was a small child. Christian pitied Sleeper because in Christian's eyes, Sleeper suffered in his condition because of "one small sin." However, Piety does not interpret Sleeper's predicament in the same way. Piety makes the following statement:
"It was not tiny at all...if it was so tiny, then why would he not trade it for all the riches of eternity?"
In asking this question, Piety gets to the heart of the matter. It is correct to say that not all sins are equally heinous; however, it is also appropriate to state that when a person clings to any sin, this person is making an exchange. In clinging to a "little sin", a person is making a subtle statement that this sin is greater to him than all the world to come. In other words, clinging to "small sins" means that we are choosing sin over Christ himself. This is why there are no small sins. When Adam and Eve ate the fruit from the tree of the knowledge of good and evil, their sin was a "small sin" when viewed from a humanistic lens. However, in choosing this fruit, Adam preferred the words of the serpent over the command of God.
The Death of Moses
Another example from Scripture that illustrates this point is the death of Moses foretold in Deuteronomy 32:48-52:
"That very day the LORD spoke to Moses, "Go up this mountain of the Abarim, Mount Nebo, which is in the land of Moab, opposite Jericho, and view the land of Canaan, which I am giving to the people of Israel for a possession. And die on the mountain which you go up, and be gathered to your people, as Aaron your brother died in Mount Hor and was gathered to His people because you broke faith with me in the midst of the people of Israel at the waters of Meribah-kadesh, in the wilderness of Zin, and because you did not treat me as holy in the midst of the people of Israel. For you shall see the land before you, but you shall not go there, into the land that I am giving to the people of Israel."
My wife and I have been reading through the Pentateuch over the past several months and when we read this passage, it brought great sadness to our hearts (even though we have both read this passage several times).
In reading through Exodus through Deuteronomy, we learn many aspects of Moses' godly character, such as his humility (cf. Numbers 12:3). We also learn that Moses has spent the majority of his life in the wilderness: about 40 years in Midian and about 40 years during the wilderness wanderings with the nation of Israel. However, what we also learn is that Moses' failure to follow the divine instruction exactly during the rebellion at Meribah (cf. Numbers 20:2-13) forfeited his right to enter Canaan. From man's superficial perspective, Moses' striking of the rock twice seems to be a rather minor error and based on Moses' life experience up to this point, there's a natural human desire for God to overlook this particular sin since it's just a minor error. However, behind the action of striking the rock twice, there is a commentary about Moses' carelessness and anger. In Deuteronomy 32, we are told that Moses "did not treat me as holy in the midst of the people of Israel."
At the end of Moses' life, he is told to go up to Mount Nebo and view the land of Canaan. As mentioned numerous times throughout Exodus and Numbers, the land of promise is always sharply contrasted with the wilderness. Whereas the wilderness is characterized by scarcity, the land of Canaan flows with milk and honey. Whereas the wilderness is characterized by famine, the produce of the land of Canaan is so great that poles are required to carry them (cf. Numbers 13). When Moses sees the lush land of promise in contrast to the wilderness in which he has lived the majority of his life, there is an implicit commentary: Moses traded the riches and glories of this for his "small error". Furthermore, Moses' single sin had a permanent consequence, which is to demonstrate that there are no "little sins."
Our Inheritance
This scene in Deuteronomy 32 is a picture of the Christian life for us. Although we are redeemed by the blood of Christ and are united to Him, we still live a pilgrim's life and we have not received the fullness of our inheritance. We are in the middle of our journey to the heavenly city where we will obtain our promise. Right now, we see the riches and glories of this inheritance dimly, but we indeed see our promised inheritance through the eyes of faith. However, there will be a day when what we see by faith will be turned into sight. Until then, may we never cling to even "small sins". May we never be as Esau, who sold his birthright for a single meal (cf. Hebrews 12:17). Rather, as the writer of Hebrews exhorts us, let us run with endurance the race that is set before us, looking to Jesus who is the founder and perfecter of our faith.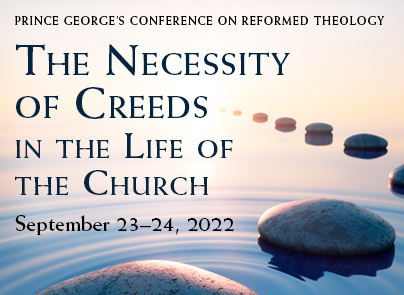 Craig Carter • James Fesko