Moving Prayer to the Center of Ministry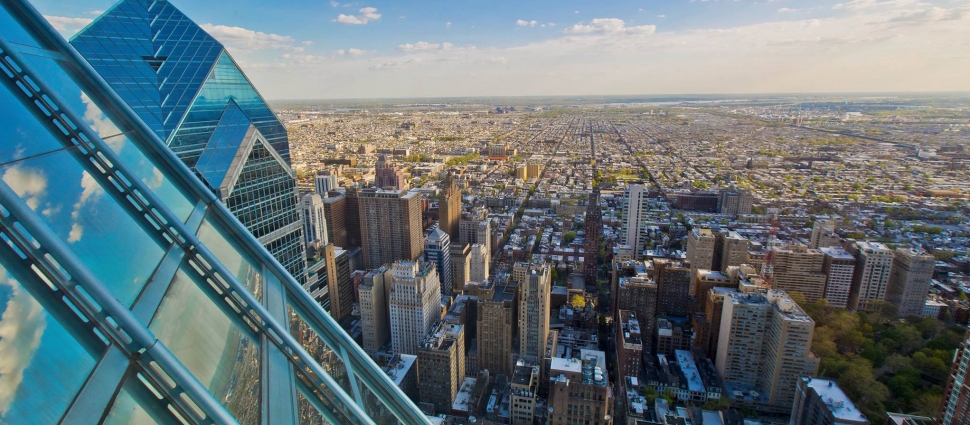 God's people need to be prayed for. They need to led in prayer. They need to be taught how to pray. We all believe that prayer is important. Nevertheless, working our convictions about prayer into our practice of ministry is challenging. The Apostles declared "But we will devote ourselves to prayer and to the ministry of the word" (Acts 6:4). Have you noticed that prayer actually comes first in this sentence, but that most often in conversations ministers will speak of "word and prayer." There may be something to this inversion of order in our speaking. Too often we expect that prayer will happen organically or accidentally, or to frame it more spiritually, providentially. And yet, we don't expect other aspects of ministry to unfold without intentionality, planning and leadership. Let us make sure that we are giving the ministry of prayer the same intentional focus that we are giving to preaching, teaching, worship, evangelism and discipleship. Below are five relatively simple, manageable and non-radical (ordinary Christians can do this!) ways to incorporate more prayer into your leadership and ministry.
1. Pray for Officers--Most pastors already pray for the officers of their congregations. But often I find that our prayers are not specific enough or don't reflect the concerns that the officers have about their own lives. It is a peculiar challenge of ministry that it can be difficult for a pastor to maintain a spiritual fellowship with his officers, especially his elders. Conversations with elders tend toward routine assessments of ministry or analysis of problems in the life of the church. Pastors and elders frequently call each other with matters of concern about the church; matters concerning the soul are much less frequent.
To move toward specificity in ways that are meaningful to the men you shepherd, ask your officers to write down on an index card how you can pray for them. Offering some categories may be helpful: career, family, fruit of the spirit, etc. Pray daily for these items, adding your own prayer emphases as well (emphases that you may or may not chose to share). At some regularly interval, ask again using the same plan. An intentional plan for prayer provides a clear way for a pastor to insure that he is ministering to his elders, and not simply with his elders. If there are differences in emphases or philosophy of ministry, a pastor's prayer for an elder will help keep his heart soft toward him as a brother and fellow elder.
2. Make Corporate Prayer part of Your Stated Session Meetings--Prior to your stated meeting gather requests for prayer from the congregation, officers and staff. Before moving toward proposing ideas or developing plans for ministry, bring the life and ministry of the church before the Lord in prayer. Do a very brief devotion from Scripture to set the trajectory for the time. Twenty to thirty minutes in corporate prayer is a tangible way to keep in step with the Spirit as he seeks to minister Christ to the church. There may be concern over making the meeting longer, especially if you have a busy docket. However, praying together about ministry tends to shorten meeting. We are more likely to agree in the Lord with one another when we have sought the Lord with one another. Struggles for power and influence tend to dissipate when there is a shared sense that God is present and moving us forward.
3. Have a Monthly Prayer Meeting for Elders to Pray for the Church--"Once a month!" you say. "Shouldn't elders pray daily for the church?" Yes. But this meeting is different. A monthly meeting provides a clear space in the life of the church where the congregation knows that the elders are praying specifically for them. Elders ask members to provide requests for prayer so that the elders can intercede for them. Elders can personally initiate with folks in the congregation, asking them how they can pray for them at the monthly meeting. Each elder can write a hand written note to the people that they prayed for. A stated monthly meeting also provides a place for elders to pray with people in times of crises or distress. A significant amount of prayer can take place in 45 minutes. No preaching. No Scripture reading. No discussion of ministry. All those things are already happening elsewhere. At this meeting requests that have been prepared beforehand are distributed quickly and prayed for.
4. Have a Weekly Congregation-Wide Time of Prayer--For reasons we won't discuss here, let's acknowledge that it is difficult to get people to come to meetings designated for prayer. However, while folks won't come to a meeting to pray, they will pray when they come to a meeting. People will come to a meeting with good Biblical teaching/preaching and singing. Taking 15 minutes for corporate prayer in an evening service or mid-week meeting can be transformative in the life of a congregation. This time is led best by a pastor who sets the site of the congregation upon the kingdom of God. Prayers for the sick will inform the time, without overwhelming the meeting. The scope and gravity of the matters considered will be on par with the New Testament's own emphases for prayer. Consider having folks form small groups for prayer in this time. There are few things more encouraging than hearing the quiet rumble of a room full of folks praying.
5. Lead with Prayer--Each one of the occasions for prayer listed above becomes an opportunity to pray for God's mission in and through the church. If you have a burden for your church, lead spiritually by praying with others before you develop plans for ministry. "Let's pray that God would draw young people in our city to Christ" is a burden. "I am starting an evangelistic Bible study downtown at Starbucks" is a plan. People in the church can be genuinely impressed with plans and supportive of our ministry without ever becoming partners in ministry. A principal form of partnership in ministry in the New Testament is prayer. Pray and lead with prayer in such a way to allow folks to become partners in ministry with pastors, elders, and ministry leaders.
There is certainly more than one way to pray more in your ministry. We have found these five practices to be a blessing in our congregation for a number of years now. We have also seen how God has acted in very tangible ways among us as a result of moving prayer more to the center of ministry in our church. God delights to hear the prayers of his people and will bless your congregation as you move prayer toward the center of your ministry. And, it may be a lot easier than you think. For starters, you can share this post with some elders and pray about it!