Loving Christ But Hating His Bride?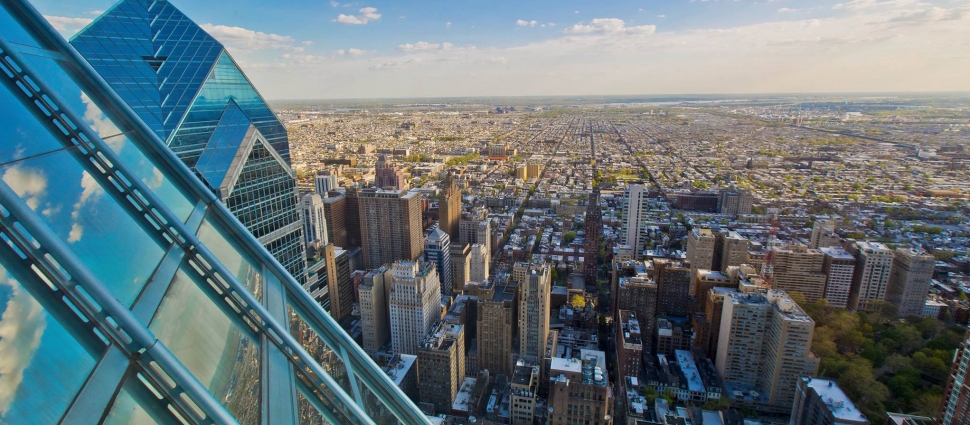 "Mark, it's a sad fact, but books on our Lord don't sell well" - Anonymous.
Blog posts on Jesus don't do well, either, if you are judging a blog post by stats.
But what about books and posts on Christ's body, the church? When was the last time you read a good book on the church?
Knowing Christ involves knowing his people. We are united to him. You cannot conceive of Christ apart from his people, for his people are the fullness of him (Eph. 1:23). The language of husband (Christ) and bride (the church) dominates the pages of Scripture. There is a well-known saying from the Early Church father, Cyprian: "You cannot have God as your Father if you will not have the church as your mother." Indeed. But, at the same time, you cannot claim to love Christ and hate his bride. Why? Because Christ loves his bride. And if Christ loves his bride, are you in any position to think and act differently?
We must keep firmly in mind just how much Christ loves his church. That fact alone should transform the way in which we think about the church of Christ, which he purchased with his own blood.
Of course, the saints of God are the only real stumbling block to belief. Without us, the gospel would be easy to believe. But God has not ordered matters that way. He has ordained the church for his Son. He has given a bride to his faithful, obedient Son, as a reward, not as a curse. And whatever problems we may have with the church, we must keep in mind that Christ's people are his fullness (Eph. 1:23), so that without him he would be an incomplete (maimed) person! This requires faith to believe. For, the church is the limp of Jesus, the limp caused by Adam's dislocating action in the Garden. But by the will of the Father and the power of the Holy Spirit, Christ's body limps her way to victory for no other reason than she belongs to Christ.
Christ's love for his bride finds its expression in the terms that are used to describe God's people. The people of God are described in various ways: "the saints," "the elect," "called," and "beloved." Paul will use "beloved" synonymously with "elect" to describe the church (Rom. 1:7; 1 Thess. 1:4; 2 Thess. 2:13; Col. 3:12). The New Testament draws its language for Jews and Gentiles in the New Covenant from the language of the Old Testament. Hosea, for example, highlights the love-relationship between God and his people - his people who are the called/elect (cf. Rom. 11:28). Those whom God has called or chosen out of this world are those who belong to Christ by faith in the power of the Spirit. They are those who are recipients of the triune God's special love, and are therefore appropriately called "beloved."
Interestingly, we must remember that the names for God's people are names that can be attributed to Christ himself. He is the chosen one (Isa. 42:1), who was foreordained before the foundation of the world (1 Pet. 1:20). He is the Saint, the holy one, par excellence (Mk. 1:24; Jn. 17:19). He is the beloved of the Father (Eph. 1:6; Matt. 3:17; 17:5).
Paul describes the church as the "fullness of Christ" (Eph. 1:23). This is a remarkable description, considering that Christ himself fills all things (Eph. 1:23; 4:10). Elsewhere, Paul also explains how in Christ the "whole fullness of deity dwells bodily" (Col. 2:9). In other words, there is complete fullness in Christ, and yet we are still called his "fullness."
As poor beggars, who are bust dust and ashes, the church is empty without him. We cannot think a good thought apart from Christ filling us with good thoughts; we cannot do a good work apart from Christ enabling us (Jn. 15:5). Christ fills us with his Spirit, the Spirit of Christ (Rom. 8:9; Acts 16:7). Thus instead of being filled with wine, we are to be filled with the Spirit (Eph. 5:18); instead of being filled with the knowledge of the world, we are to be filled with "all spiritual wisdom and understanding" (Col. 1:9).
This filling depends on who Jesus is and what he did for his church. In order to make us rich, he had to become poor; in order to fill us he had to empty himself. Having emptied himself for our sakes, we now fill him for his sake. But what does this mean?
Very simply, Jesus is the head, we are the body. The head is incomplete without the body and vice versa. Each saint, who shall ever be saved, makes up Christ's fullness. If there were but one sheep missing from being brought to Christ, the good shepherd, he would not be full, but empty. All of the graces that are bestowed upon his body, like oil flowing down the head onto the body, will one day reach their fulfillment, and the church, which carries her own scars (indwelling sin), will be perfectly cleansed in every way.
That is why the goal of our salvation is conformity, both in body and soul, to Christ (Rom. 8:29; Phil. 3:21; 1 Cor. 15:49; 1 Jn. 3:2).
Pastor Mark Jones admits, however, that loving some in the church is easier than loving others.