Leaving the Faith: Reflections of a Prodigal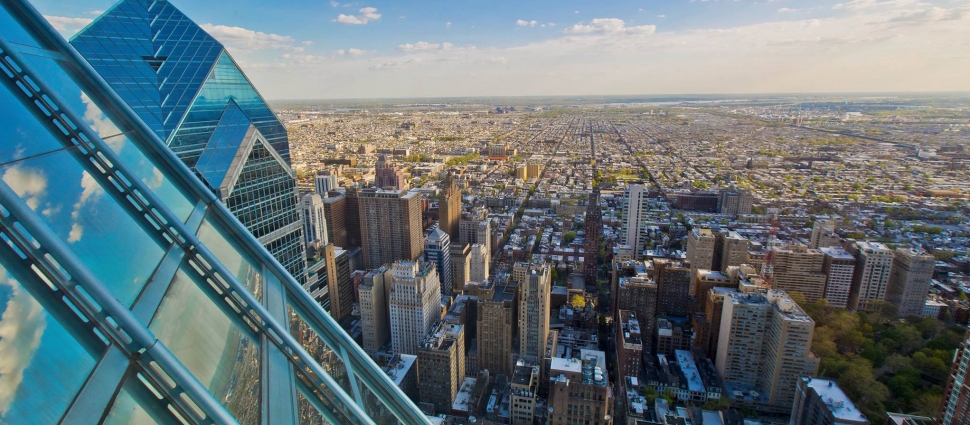 By now the firestorm of commentary around Josh Harris' public announcement--that he has not only divorced, but departed from the Christian faith--has died down. People have moved on, but not before delivering a slew of analysis, indictments, pleas, condemnation, and speculation.
When the news hit and I observed all the commentary, I too wanted to offer my two cents. However, I found myself struggling to say anything publicly. While I do think there might be some merit to the contributing factors cited, namely that he was never a true believer to begin with, I know there is more to the story than simple pat answers can provide. Now with the news that Marty Sampson of Hillsong fame has announced his departure from the faith, I am compelled to speak.
You see, I was a prodigal. I came to Christ in my first year in college in 1982. Though I grew up in a missionary Baptist church, if the gospel was preached I guess I didn't have ears to hear it. By my junior year in high school, I came to the conclusion that church just wasn't for me, and I resisted attendance any further.
That all changed when I got to college and met a couple of Christians. They didn't talk to me about church; they told me about Jesus. To this day I can't remember everything they said to me, except for this one line: "You're looking for something and you won't find it until you find Jesus." After a couple of visits to the Thursday night worship/bible study, the reality that I needed Jesus as my Savior stirred by soul with such a convicting force that I found myself on my knees in the quietness of my dorm room, telling Jesus I was a sinner and that I needed him. That's all I knew at the time.
Over the next few years, I would be ingrained in the life of the church, including the college group and whatever fellowship opportunities that arose. To be clear, my participation was a direct reflection of what I believed to be true about the faith that I now embraced: That Jesus died for my sins, and receiving him as Savior meant that I was to live for him. For the most part, I tried. I was diligent with Bible reading, prayer, fellowship, and the like.
Unfortunately, the deceitfulness of sin began to erode my walk. This is why James issues a stern warning about our own lusts that can lead us down a dangerous path, "But each person is tempted when he is lured and enticed by his own desire. Then desire when it has conceived gives birth to sin, and sin when it is fully grown brings forth death" (James 1:14-15). It didn't help that I sat under some unfaithful and distorted teaching that really didn't deal honestly with the sin nature that still tries the soul.
After a few years from my "conversion," I walked away from the faith in 1986. While I never denounced Christianity or indicated I was no longer a Christian, my line of thinking definitely echoed what I hear Harris and Sampson utter--there was a deconstruction, if you will. But really, it was flat out rebellion. I could not live within a Christian construct any longer, foolishly believing that it was freedom. I lived as one who did not believe, doing what was right in my own eyes, and making many foolish decisions along the way.
That all changed towards the end of 1998. By then I was in my second marriage to a nonbeliever, living under very unpleasant circumstances, and about to experience preliminary stages of a life altering illness. The Lord used the examples of his family members, very committed Christians, to bring about conviction to my heart that eventually led to repentance at the beginning of 1999. Shortly after my husband collapsed from what we would later learn was complete renal failure (which led to his death in 2004), the Lord had fully gripped my heart and wooed me back. His kindness truly does lead to repentance.
Like so many speculating about Harris, I can give you the precise theological language about my soteriological position from a Reformed perspective. But honestly, I can't tell you whether I was a Christian, so seeped in rebellion that it took 13 years to come to my senses, or if I was never truly a Christian to begin with. All I know is that I was lost and now I'm found. The Lord has so graciously dealt with me, drawing me to himself. He lifted this prodigal out of the depths of sinful mire and gave me eyes to see his grace, beauty and forgiveness.
I've had some trying times since that miraculous day in 1999. I've been confronted with doubts and disappointments, trials that sent my mind into a tailspin, times of feelings of abandonment, hard and slow areas of sanctification, and bouts of numbness. The words of Peter in response to Jesus in John 6:68-69 permeate my heart, just as it did that day I read it 20 years ago. When those following Jesus began to depart in droves because they couldn't get with what Jesus was saying about himself, Jesus turned to Peter and asked, "Do you want to go away as well?" Peter's response pierces my soul to this very day:
"Lord, to whom shall we go? You have the words of eternal life, and we have believed, and have come to know, that you are the Holy One of God."
This has anchored me in those times of apparent contradiction. It has propelled me to keep clinging to Christ and trust in his all sufficient work when my mind and my circumstances tempted me not to. But I also know that it is only because of Christ's love for me and the empowerment of the Holy Spirit that has sustained me. And where else could I go, but in the firm grip of the loving Father? Unfortunately, it took me wandering away to really learn there was no place else.
So while everyone has moved on from Harris, I consider my story and still wonder about him. Perhaps this is not the end. Whether he was ever in the Father's hand or not, I wonder if there still might be hope for him to find himself there. I know what it's like to "feel" like you're free from the shackles of what your rebellion deems a restrictive religious paradigm. But I also know that apart from Christ, there truly is no freedom at all.
Lisa Robinson holds a ThM degree from Dallas Theological Seminary (2014). She is newly married and recently moved from Dallas, TX to Roanoke, VA where she resides with her husband Evan and attends Christ the King Presbyterian Church. She blogs at www.theothoughts.com