Judgment According to Works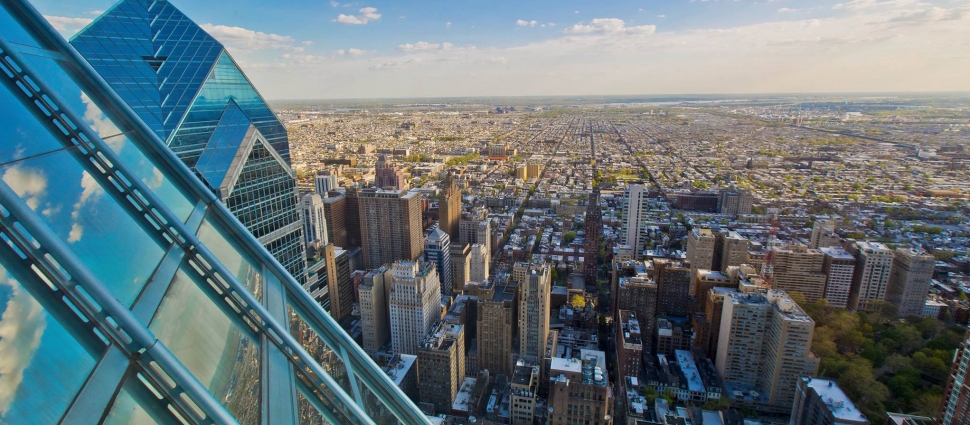 Part 6: Judgment According to Works (see below)
It is well nigh impossible to deny that Christians will be judged according to works when Christ returns (2 Cor. 5:10; Matt. 16:27; Jn. 5:28-29; Gal. 6:7-9; Rev. 20:13; 22:12). The question arises, then, how do we maintain the teaching of the passages above with the equally clear teaching that justification is received by faith alone? We do not, as I have written previously, hold to the Roman Catholic version of "two justifications." We hold to one justification by faith; but we must also grapple with the nature of true, saving faith, and the not too infrequent conditional language of the New Testament (see WCF 13.1, citing Heb. 12:14; 2 Cor. 7:1).
In relation to faith, Owen says: "For there is a faith whereby we are justified, which he who has shall be assuredly saved, which purifies the heart and works by love. And there is a faith or believing, which does nothing of all this; which [he] who has, and has no more, is not justified, nor can be saved" (see WCF 11.2). This concept forms the backbone of the judgment according to works.
Justification has both an "authoritative" aspect and a "declarative" (or "demonstrative") aspect. Thomas Goodwin points out that "the one [i.e., authoritative] is the justification of men's persons coram Deo, before God, as they appear before him nakedly, and have to do with him alone for the right to salvation; and so they are justified by faith without works" (Rom. 4:2-5) (see Works, 7:181ff.).
But there is a demonstrative aspect to our justification. God will, at the Day of Judgment, judge men and "put a difference between man and man, and that upon this account, that the one were true believers when he justified them; the other were unsound, even in their very acts of faith" (Goodwin) (Acts 8:13). God will therefore make evident, for all to see, the difference between those whom he has truly justified and those who have been left under wrath, even though they may have "professed" faith. Matthew 25:31-46 is instructive on this point.
Returning to the "right" versus "possession" distinction, Goodwin, who has affirmed that the right to salvation as received by faith alone, also posits: God will not "put the possession of salvation upon that private act of his own, without having anything else to show for it." This language is remarkably similar to Petrus van Mastricht: "God does not want to grant the possession of eternal life, unless there are, next to faith, also good works which precede this possession, Heb. 12:14; Matt. 7:21; 25:34-36; Rom. 2:7, 10." This is not a "Puritan" distinctive, as some seem to think. Dozens of Continental theologians spoke this way.
The key in all of this is to understand that Goodwin is making an argument for God's own justification of himself at the Day of Judgment. God justifies apart from works, but he also will "go demonstratively to work" and clearly distinguish between a true believer versus a spurious believer. God will "justify his own acts of justification." Or, to put the matter another way, God will justify the faith of the believer who has been justified - the judgment will prove we had a lively faith that worked through love.
The contrast between Paul and James is then brought into clearer view: "In a word, Abraham's person, considered singly and alone, yes, as ungodly, is the object of Paul's justification without works, Rom. 4:3-5. But Abraham, as professing himself to have such a true justifying faith, and to have been justified thereupon, and claiming right to salvation by it, Abraham, as such, is to be justified by works" (Goodwin).
Goodwin speaks about what sense "a man may be said to be judged by his works at the latter day." All those judged will either be justified or condemned. "So there is no more danger to say, a man at the latter day shall be justified by his works, as evidences of his state and faith, than to say he shall be judged according thereto." He essentially argues that we will be justified by works, but only demonstratively as God justifies his own act of justification in each believer. After all, Christ speaks of a (demonstrative) justification according to works in Matthew 12:36-37, "...for by your words you will be justified, and by your words you will be condemned."
Goodwin adds: "neither is it anywhere said, that God will judge men according to their faith only." (As Calvin says, justification "by faith alone" is ambiguous; the sense of "alone" has to be understood
adverbially, not adjectively
). "God will say, I am to judge thee so as every one shall be able to judge my sentence righteous together with me: 1 Cor. 4:5, the whole world may know that he justified one that had true faith indeed." The final judgment is as much about the vindication of the triune God as it is about true believers having their lives vindicated.
The result of this, for Goodwin, is that "Paul's judging according to works, and James his justification by works, are all one, and are alike consistent with Paul's justification by faith only. For in the same epistle where he argues so strongly for justification by faith without works, as Rom. 3-4, he in chapter 2, also declares, that 'he will judge every man according to his works.'"
Most of the Early Modern Reformed did not view Romans 2:7-11 as hypothetical, contrary to what some in the Reformed camp today have suggested. Rick Phillips has
addressed
this question in the past, but I remain concerned about some historical and exegetical issues made therin; his post also strikes me as far too defensive. Better, in my view, is the approach taken by Richard Gaffin in
By Faith, Not By Sight
.
Should this cause people to despair regarding the future judgment? Only if one is a bona fide hypocrite. Christ will rightfully condemn the hypocrites in the church (Matt. 25:41-46). They are marked out as those who did not do good works. They are those who neglect the weightier matters of the law (Matt. 23:23).
Here is the good news for those who have a true, lively faith: the resurrection will precede the judgment (Larger Catechism, 88; 2 Cor. 5:10). Based on 1 John 3:2, we shall see Christ and be immediately transformed by the sight (beatific vision) of him. We shall appear, then, in a manner of speaking, as already justified at the judgment. Remember, when we first believed, we received the "right to life." This is the glory of justification (Rom. 5:1; 8:1). Nothing can separate us from God's love, especially at the judgment.
We do not need to fear the final judgment if we are children of God. But, as children of God, glorified in the presence of Christ, we "must [nevertheless] all appear before the judgment seat of Christ, so that each one may receive what is due for what he has done in the body, whether good or evil" (2 Cor. 5:10). And, yes, there will be those in the church who will not do so well at the final judgment because their faith was dead (i.e., did not produce fruit, Jn. 15:2-5, 10, 16).
Sub-trinitarianism?
One final thought. It occurs to me that some speak of the final judgment in a sub-trinitarian way. It is all about declarative justification for some. Now, of course, declarative justification gives us the right to life. Only the imputed righteousness of Christ can withstand the severity of God's judgment. But, demonstrative justification, as I have highlighted above, is the Father's approval of the Spirit's work - that is, the Spirit of Christ - in his people because of our union with the Savior.
The Father who gave two gifts to us, the Son and the Spirit, will look upon us as justified in Christ and sanctified in Christ by the Spirit; and he will be well pleased with his work. He will accept us for Christ's sake and reward and vindicate us because of Christ's Spirit, who has enabled us to do good works, which were prepared in advance for us to do (Eph. 2:10).
So, it seems to me, we need to do a better job - at least, from what I've been able to read - of describing the final judgment in explicitly trinitarian terms. To that end, I believe the account above aims to do just that.
If there is a better way to bridge together the freeness of justification by faith, the conditional language of Scripture (Rom. 8:13), and the fact that Christians will be judged according to what they have done in the body (2 Cor. 5:10), I'd be very interested in such an account. But I trust and hope the basic map laid out above, with help from a well-respected Westminster divine, is faithful to the overall teaching of the Scriptures.
I do wonder, given the zeal of some today, whether Goodwin might not find himself in some trouble in certain Presbyteries, and no amount of squirming on his part ("hey, I wrote the Confession") will absolve him from his errors.