When It Happens Among Us...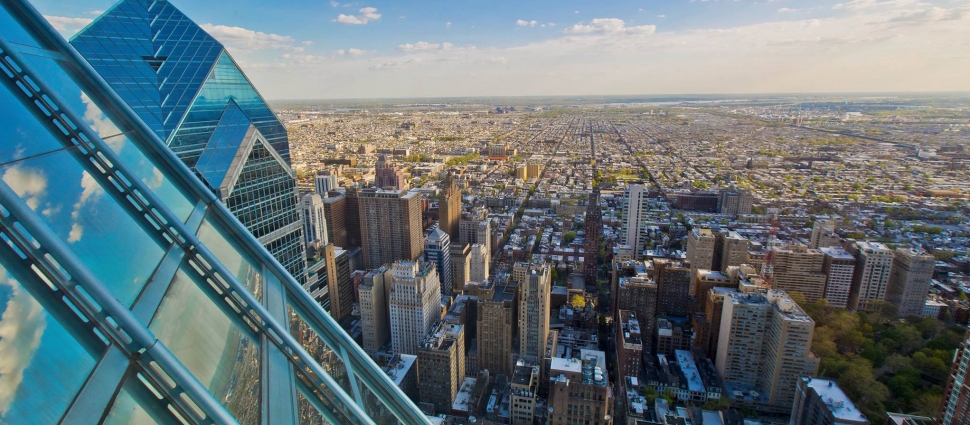 Great sadness and shock have struck the denomination of which I am a minister--the Orthodox Presbyterian Church. That shock pales in comparison with the tragedy faced by the members of Chabad Poway who suffered grievous loss at the hands of John Earnest, a member of an Orthodox Presbyterian Church. The unspeakable, which normally takes place far from the door-step of denominations like the OPC, has kicked in the door and left carnage: a race-inspired shooting, death and destruction. The statements released by the Pastor of the church, and the Moderator and Stated Clerk of the OPC speak clearly for themselves, and also for all Orthodox Presbyterians.
There is no defense for such an act. There is no justification. No explicitly Christian theology can ever justify such terror mingled with anti-Semitism or other racial bias and sin. Orthodox Presbyterians know this is not the norm. Racial bias and violence are not taught explicitly or implicitly from its pulpits (at least not in my experience). The only explicit racism I have encountered in the OPC was that which was dealt with in a church discipline case, to the credit of the church in which it occurred. Those who have truly embraced Reformed theology know that God's plan of salvation transcends racial, social and economic borders. They know that the free offer of the gospel goes out to all regardless of race or religion. In fact, those who truly adhere to Reformed theology have a better-than-average understanding of the globalization of the gospel, promised early on to Abram (Gen. 12) and then commanded in the Great Commission (Matt. 28:18ff). In fact, I would adamantly insist that any racism that was historically tolerated or propagated in churches that professed to believe Reformed theology was glaringly antithetical to the system of doctrine which they professed.
The purpose of this article, however, is not to defend Reformed theology or the Orthodox Presbyterian Church from charges of racism, charges made either from within and without. That is easy enough to do. We have such clear words in Scripture. For instance, Ex. 22:21; 1 Sam 16:7; Acts 17:26; Gal. 3:28; Revelation 7:9. Particularly when it comes to anti-Semitism, the most obvious refutation from a Christian perspective are the words of our Lord Jesus from the cross, "Father, forgive them, for they know not what they do" (Luke 23:34). We also have clear teaching on our doctrinal standards. Westminster Larger Catechism 191 abundantly speaks to the matter of racism as a heinous sin and our duties towards others. Neither do I wish to contest that racism exists in reformed denominations: that would be like saying the pride does not exist in Reformed denominations. Nor do I wish to contest the argument that there has been a long history of anti-semitism in the church. Martin Luther was guilty of it. However, one is hard-pressed to provide convincing argumentation that the modern-day American church is anti-Semitic--actually, quite the opposite. Given the ill-advised admixture of politics and faith, the American church has largely been pro-Israel.
Neither do I wish to dwell on the unhelpful rhetoric of some within the church towards this situation. "Pastors need to take a look at themselves," we are told. Of course we do. As long as that means all pastors, including those who are making these calls (and in all areas of our lives). Some comments coming out of those quarters have come close to insinuating that a lack of careful teaching in John Earnest's church was the cause of this shooting. That argument is facile and is guilty of the very error it accuses others of: it lacks nuance, sensitivity and any real insight of that church's preaching and teaching. By the same argument we might as well blame Jesus' teaching and lack of learned sensitivity to the Jews (of two thousand years ago!) for their rejection and crucifixion of him. The church is not to blame, though it is an easy target. The pastor in question is not to blame either, and these accusations appear to pander to the current knee-jerk reaction of the world which reduces everything to bias, race or inequality of some kind.
Moreover, I do not wish to take a pot-shot at the family of the shooter. I do not know the family, their parenting, family-life, or church commitment. It is simply impossible to speculate on whether such were causes.
Yet, of this much we can be sure: from a denomination which highly values God's gracious covenant and His promises, from a family which presumably raised their children under these promises, came one who perpetrated a devilish act, supported by a devilish manifesto. The reality check for us all is this: it could be your son or my son that commits such an act. Or for pastors, it could be one your members under your ministry that commits such a crime. That includes pastors who make social justice the primary application of the gospel of Christ. Left to the depravity of their hearts, any of our children (God forbid) could end up acting out horrific racially or ideologically motivated crimes.
Whether as preachers of the gospel or as parents, Scripture shows us that God's covenant is generational (Gen. 17:7 and Acts 2:39 for example). As covenantal Christians we expect, as we make use of God's means of grace in church and the home, that God will bless our children with faith and trust in Him and His Son. But, does faithful preaching and parenting lead to faithful members and children? Generally, the answer is "yes!" Not that the faithfulness of the preacher or the parent is the cause of children coming to faith, but God has given us means to use them and raise our children in covenant nurture. We ought, as we do with the preaching of the word (c.f. Romans 10:14), to look for God to work through those means, in the church and the home.
However, Scripture also provides us with multiple examples and explicit teaching that this is not always the case. Proverbs spends much of its time instructing parents and children in the way they should go. It holds out life for the child who hears, believes and obeys, and poverty, sorrow and death to the one who rejects that teaching.
The Proverbs do not teach us that if we are faithful enough as parents our children will receive our teaching.1 Rather, they reveal that we are to be faithful in our teaching of our children and they are to receive that teaching. However, they also reveal--just as with the preached Word (the primary means of grace)--some will receive it and others will not.
Proverbs 5 starts like many other chapters of the book, with instructions to hear and learn and be wise. There are many such instructions in Proverbs. The faithful parent, pictured chapter after chapter in these Proverbial instructions repeatedly calls the child to a faith-filled response. However, Proverbs 5 reveals that in spite of such faithful parenting and instruction (and we know the same is true for preaching) there is responsibility to receive that same instruction. Observe the dynamic of Proverbs 5:7ff,
"And now, O sons, listen to me,
and do not depart from the words of my mouth.
Keep your way far from her,
and do not go near the door of her house,
lest you give your honor to others
and your years to the merciless,
lest strangers take their fill of your strength,
and your labors go to the house of a foreigner,
and at the end of your life you groan,
when your flesh and body are consumed,
and you say, "How I hated discipline,
and my heart despised reproof!
I did not listen to the voice of my teachers
or incline my ear to my instructors.
I am at the brink of utter ruin
in the assembled congregation."2
Do we not see the call to hear? Do we not see the call to hear and listen? Do we not see the warnings to stay away from troubles? Do we not see the same call repeated many times over in Proverbs? And yet, it seems, the son in this case rejects the godly counsel of his parents. What he heard in the pew, what he heard in the living room, he did not embrace by faith, but rather rejected it for the fleeting delights of the world.
Do we not see that this could be us? It could not just be our church - from under our own ministries - from which such evil comes, but also from our own families. It could be from white families, African-American families, Chinese-American families or Welsh-American (in my case) families from which one comes who is a devil. The faithfulness of teaching in church or in the home does not guarantee the faith or godliness of the hearer. As Thomas Goodwin noted, "Judas heard all of Christ's sermons."3 It could be that any of our children may be lost to anti-Semitism, inner-city gang life and warfare, drugs or any other such evils. We are right to examine ourselves in such times of tragedy. We should ask ourselves, "Is my preaching as a minister generally faithful or not? Is my parenting generally faithful or not?" But, to simplistically jump to a conclusion about a church, a pastor or a family is unbiblical and blinds us to the fact that God will have mercy on whom he will, and will harden whom he wills (Rom. 9:15, 18).
What then is our remedy? First, we ought not to think the route of the Poway shooter is the norm. Faithful pastors and parents have every expectation of godly children without ever falling into the sin of presumption. So, we still raise our children in the fear and admonition of the Lord. Second, we pray and pray (see Calvin's four rules of prayer, Institutes Vol III, Ch. 20 for the atmosphere of this prayer - confidence and expectation) that God will bless those means with faith in the hearer. In other words, we are to do what God has told us to do and leave the rest up to him. Third, parents of straying children ought never to give up. Church discipline is sure to follow in this case. Therein lies our hope for the church and the perpetrator. Church discipline was not instituted by Christ to principally tell the world that such behavior is "not welcome in the church" (that's the world's language). That is a shallow view of the means of grace. Rather, church discipline first protects and vindicates the honor of Christ, then it preserves and protects the church from wickedness, impurity and danger, and if the Lord wills, may it be a means of grace for the perpetrator in this situation. Let's pray to that end - and for the perpetrator's own salvation.
The act of terror in Poway was Satanic and deserves not only the full measure of the civil magistrate's rule, but also of the church's rule. However, may we never forget that this evil has come from within the covenant community (see Acts 2:23) and could have come from anywhere in the church, or any family. We need grace to be humble and Christlike in our self-reflection. Then, as we seek to be careful in our call for self-examination - let us be informed in such calls. By all means, let us be careful what we say, how we say it, especially in public ministries. But let us all--pastors and parents alike--approach this with the realization that such a tragedy could strike far closer to home that we ever could have expected.
1. Prov. 22:6 ought not be appealed to as a counterpoint here, without rigorous research and exegesis of that passage.
2. The Holy Bible: English Standard Version (Wheaton, IL: Crossway Bibles, 2016), Pr 5:7-14.
3. Alexander Whyte Thirteen Appreciations (Fleming H. Revell Co.) p. 174.
Rev. Matthew Holst is the pastor of Shiloh Presbyterian Church in Raleigh, NC.