ISIS and the Imprecatory Psalms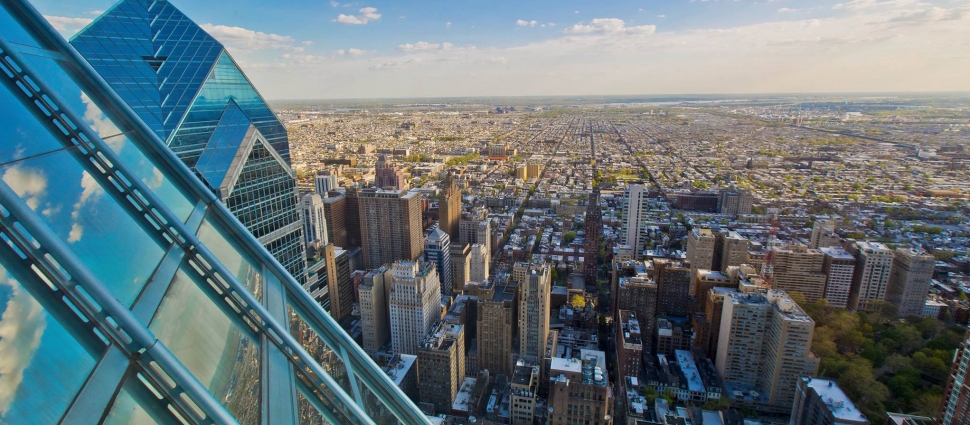 The recent execution of 21 Coptic Christians in Libya by the murderous Islamic group ISIS has prompted appropriate and helpful Christian reflections (see
here
and
here
). But one question I have yet to see asked is, "Is it time now to pray the imprecatory Psalms?"
I hear a frequent refrain in Reformed and evangelical circles that Christians should pray the imprecatory Psalms (i.e., those that invoke God's curse on particular enemies and plead for their imminent destruction; e.g., Ps 58:6-11, 68:21-23, 69:23-29, 109:5-19; 137:7-9) only against those enemies of God who manifest prolonged, high-handed rebellion against him and commit atrocities against his people (surely ISIS fits the bill). Related to this understanding, I also hear that Jesus' ethic of "love your enemy" is the Christian's default mode in prayer, but the imprecatory Psalms are the "nuclear option"--they are to be launched only after careful consideration of the occasion and self-assessment of proper motives, but launched nonetheless when necessary: If Bob the accountant steals your stapler, "Pray for those who persecute you" (Matt 5:44); but if
Abu Bakr
and his minions torch your home, "Let them be like the snail that dissolves into slime" (Ps 58:8)!
John Day, for example, argues that "[i]n circumstances of sustained injustice, hardened enmity, and gross oppression, it has always been appropriate for a believer to utter imprecations against enemies or to appeal for the onslaught of divine vengeance. In certain instances today, appeals to God for his curse or vengeance are fitting" (Crying for Justice, 15-16). Another writer puts it even more bluntly, "Do you ask God to destroy His enemies today as He has in the past? Do you who are pastors instruct your people in this kind of prayer? Surely you must if you pray in line with God's Word and His promises for the future." (James E. Adams, War Psalms of the Prince of Peace, 59; emphasis in original).
In my view, such lines of reasoning fail to situate the imprecatory Psalms properly within the theocratic context of Israel in which they were written, a context which is, itself, typological of the eschatological kingdom of God to come. Just as the Levitical priests were to execute anyone who arrogantly intruded into the tabernacle complex (Num 3:38), and just as Christ will do in redemptive triumph over his enemies throughout the earth he came to redeem (Rom 16:20; Rev 19:20-21), the Davidic king and his people could pray (and sing) these Psalms as an expression of their obedient desire for God to sanctify his holy land and his chosen people by destroying his and their enemies in their own day, enemies who had specific names and faces (cf. Ps 35:4, 41:9-10).
Christians today, however, do not live in a holy realm (yet), but sojourn in a world that is not their home (Phil 3:20; Heb 4:11). This means that, by God's ordaining, Christians, who themselves were once God's enemies (Rom 5:10), are surrounded by those who are his enemies now, enemies who will hate them (Matt 10:22; Luke 21:17; John 15:19) and will do them harm (Matt 5:10-12; John 16:2). The final judgment typologically meted out in Israel's context (and expressed in the imprecatory Psalms) is yet to come for today's Christians. Through this "day of salvation" (2 Cor 6:2; cf. Heb 4:7) between Christ's first and second coming, no matter how horrendous the assaults on Christians may be, the marching orders for Christians includes having fellowship in Christ's sufferings (2 Cor 1:5; Col 1:24), a fellowship that should subdue every vestige of our impatience for visible eschatological triumph today: "Bless those who persecute you; bless and do not curse them" (Rom 12:14).
So may we pray the imprecatory Psalms today? No, in the sense that Christians today may not pray the imprecatory Psalms with outstretched finger, identifying enemies who do them harm and praying for their imminent physical and eternal destruction. Christians may, however, even must (cf. Matt 6:10), pray these Psalms more generally with their eyes on heaven, from whence their public vindication will come (Heb 9:28) at the hands of the One risen from the dead, who will judge the earth (2 Thess 1:6-8). Until that Day comes, our more immediate and particular prayer must be for God to restrain or convert the enemies we encounter (Luke 6:27-28; Rom 12:20; 1 Pet 3:9).
It is right to declare and desire God's righteous judgment on the persistently unrepentant, whoever they turn out to be (cf. Gal 1:8-9; Mark 11:14). It is also right to call for and support the civil authorities' forceful intervention to stop gross injustices, if necessary by waging just war (Rom 13:4). But the spiritual judgment we should pray for God to apply to our specific enemies today is the judgment he has already applied to Christ on the cross, that even those who ruthlessly execute the Lord's people might turn and rejoice with us at the saving mercy of God (1 Cor 15:9-10; Gal 1:13). After all, such infinite grace is what saves anyone, including you and me.