Is the PCA Becoming More Unified?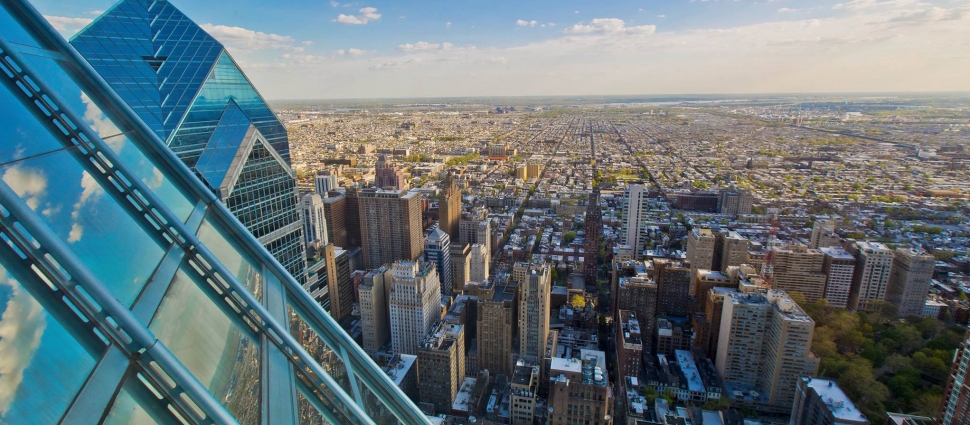 Some years ago, our friend Terry Johnson (senior pastor of Savannah's Independent Presbyterian Church) wrote an article suggesting an opportunity for constructive dialogue in the Presbyterian Church in America (PCA). Terry classified the two main PCA camps in positive terms, seeing some brothers as more evangelistic (ME's) and others as more Reformed (MR's). Not that neither camp was evangelistic or Reformed; these labels could be given to both sides. Rather, the two camps could be distinguished as being more of one than the other. Terry argued that if we learn to trust one another, the ME's could be restrained from unbiblical innovations by the MR's and the MR's could be stimulated towards a Reformed piety that more greatly emphasized gospel outreach by the ME's.
At no time since Terry's article have I thought such a positive scenario to be more plausible than after this year's 2018 PCA general assembly. Recent history has conditioned us to expect combat between the two main camps, widely understood as progressives1 and confessionalists (or conservatives). Going into this year's assembly, however, the absence of highly contentious overtures was noticeable. Moreover, the most likely candidates for assembly warfare proved to be sources of cooperation and widely-held agreement. First was our unanimous affirmation of the Racial Reconciliation Study Committee report. Next came substantial agreement that the Bible's teaching of male-only eldership effectively bars women from serving as voting members of GA committees. Perhaps most notable was the nearly unanimous vote to grant full constitutional authority to the Book of Church Order language limiting marriage to only the union of a man and woman. Moreover, both in committee meeting rooms and the hotel lobbies, would-be progressives and confessionalists were seen conversing as friends and even forging agreements that would produce a greater consensus.
All of this is to ask, "What is happening to our beloved PCA?" Hopefully, I would suggest, something very good. Might this year's GA signal that we are moving close(r) to a new and functioning unity? As one who has often departed from the PCA general assembly in near despair, I must confess that I returned this year with hope that, Yes, perhaps we are closer to unity that I earlier had thought.
Even as I write these words, the groaning from supposed enemies and (even more so) from loyal friends rings loud in my ears. So let me be clear that I have not yielded to sentimental fantasies. I know quite well the significant number of matters on which unity does not exist in the PCA. Why, even the GA worship services are usually divisive (especially to oft-horrified confessionalists like me), replete with ruthless virtue signalling and finger-pointing sermonic warfare. Meanwhile, the fringes of both main camps regularly speak and act in such a way as to prompt spontaneous combustion on the other side. Yet it still seems that the PCA middle is growing larger in number and clearer in its commitments, and with more participation from partisan players (like myself). Therefore, in the spirit of Ephesians 4:3, which urges us to be "eager to maintain the unity of the Spirit in the bond of peace," let me explore two key avenues for the PCA to move forward in a new functional and spiritual unity.
First, unity in the PCA will require a clear doctrinal consensus on contested matters. It speaks to our times that PCA members are divided not so much on matters of confessional theology but on contested cultural hot spots. I would identify three main topics in which a future unity in the PCA will require a strong consensus: women's ministry, creation v. evolution, and homosexuality. So what would a ME-MR constructive unity look like when it comes to these subjects? Let me offer the following, not in terms of demands from one side or the other but simply my own view of what unity would require:
Women's Ministry. In order for the PCA to have unity, it will be necessary for ME's to accept our denomination's historical commitment to the Bible's teaching of male-only elders and deacons, involving not only ordination but also the functions of those offices. Meanwhile, MR's will need to show a broad embrace, within the above bounds, of women exercising their gifts and partnering with men in the work of the gospel. Given the clear stance of the 2017 Women's Ministry Study Committee report in agreement with both of these sides - against ordination to elder and deacon and for wide-ranging ministry - there is reason to be optimistic. This year's denial of the overture to admit women as voting members of general assembly committees is even more encouraging to those concerned about a liberal drift. Still, the coming years will tell the tale, and if progressives become resolved to achieve women's ordination then all hopes of unity in the PCA will be dashed.
Creation v. Evolution. PCA unity on this topic requires MR's to accept that not all of our brothers are going to hold a strict 24-7 view of Genesis 1. But it will also require ME's clearly to accept that evolution has no place in our denomination, including end-run theories like old earth progressive creationism. If we can continue to agree on the biblical portrait of a historical Adam, clearly exclude evolution, and accept diversity within those bounds, the PCA can maintain our functional unity. Conversely, attempts to foster acceptance of evolution or to impose a 24-7 creation view on the denomination will lead to further division.
Homosexuality. At the heart of our division on this subject is whether or not to define same-sex attraction (SSA) as a morally neutral status that does not require repentance. PCA progressives seem to have asserted such a sub-category beneath sinful desire (essentially adopting the pre-Reformation concept of concupiscence). PCA conservatives hold with the Reformers against concupiscence, urging that the Bible does not meaningfully distinguish between "orientation" and "desire" (see James 1:13-14). Can we come to an ME-MR agreement on this topic? I was encouraged in this regard by comments made during the general assembly by Mark Dalbey, president of Covenant Theological Seminary. While conservatives may quarrel with details of Dalbey's configuration, his statement that "attraction to the same sex must be mortified by the means of grace and the support of the people of God,"2 is at least close to the conservative view regarding same sex attraction. Moreover, MR's are convinced that expressions such as "gay Christian" are incompatible with 1 Corinthians 6:9-11 as a wholesome description of a believer. For their part, ME's are concerned for believers struggling with homosexual desire to be granted their full human dignity and embraced with loving gospel ministry in the church. Can we reach an agreement that brings both sides together? This remains to be seen, although I was encouraged in this hope by the experience of general assembly.
As I have indicated, I left this year's PCA general assembly with a strengthened hope that we may achieve a constructive doctrinal consensus on cultural hot topics. But, second, unity in the PCA will also require a renewal of trust between the long-contested parties. Can we move from progressive-confessional conflict to a constructive ME-MR dialogue? The answer will require us to think better of one another than our fears might counsel. It will mean seeking to understand as well as to be understood. Unity will require us to face the question as to where our actual aspirations lie: against one another or together in renewed unity? I do not deny that I, for one, have often despaired that the two sides of the PCA have enough agreement to ever really walk together again (Amos 3:3). Undoubtedly, the upcoming general assemblies will tell this tale. But 2018 suggests that maybe we do want to walk together and maybe we can. Perhaps the real question asks if we are willing to agree? To be sure, it will be through a shared commitment to truth that we will recover our trust. But the dynamic works both ways: if we are willing to trust one another, this will greatly aid our shared pursuit of truth.
The stakes are high. What a blessing it would be if our energies were no longer directed to inner-denominational conflict but together in a shared (or at least compatible) vision of Christ's reign through the gospel in our sin-scarred world. Truth first, then unity. But, for both, let this year's PCA general assembly prompt a renewal of trust, or at least in the hope of trust. For we are, both ME and MR, "his people, and the sheep of his pasture" (Ps. 100:3), and we both love and serve the same Good Shepherd whose "steadfast love endures forever, and his faithfulness to all generations" (Ps. 100:5).
1. So named by Bryan Chapell, "The State of the PCA," By Faith, 5/12/2015.
2. See the video recording of the Thursday PM session, starting at 2:09:05.