IRBSTS Presidential Inauguration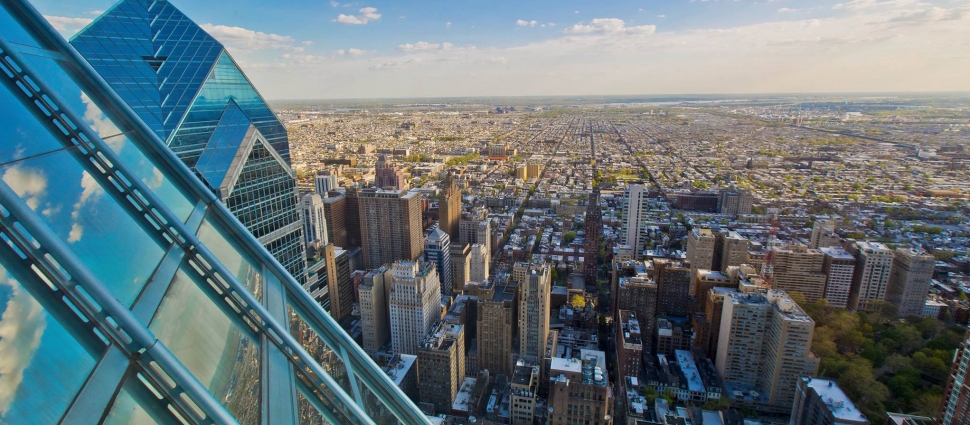 The Holy Spirit through the Apostle Paul instructed Timothy (and each Gospel minister) not to be innovative or novel in his ministry, but to be faithful, when he gave the following charge: "The things which you have heard from me in the presence of many witnesses, entrust these to faithful men who will be able to teach others also" (2 Timothy 2:2). From age to age the Church's creeds and confessions have been particularly useful tools in obedience to this command. Those individuals and churches who have maintained and taught historic credal and confessional orthodoxy have been the most faithful in passing on the Faith once-for-all delivered to the Saints.
It is thus the mission of the IRBS Theological Seminary (IRBSTS) to aid churches by providing a confessional training program for men to become such faithful and instructed ministers of the Gospel. To ensure the success of this mission, a leader must be chosen who embodies the command of 2 Timothy 2:2. It is the privilege of IRBSTS to honor one such man whose life's labors have demonstrated him fit for the work. To begin the seminary's first year of instruction, IRBSTS will be holding on September 11, 2018 the inauguration of its first president: Dr. James M. Renihan. In this post, we wish to give a brief biography of Dr. Renihan and history of IRBSTS leading up to the inauguration.
In 1997, Dr. Robert Godfrey of Westminster Seminary California (WSC) approached the Association of Reformed Baptist Churches of America about training men for ministry in Reformed Baptist Churches. An agreement was made to send to Escondido a qualified man to be the Dean of what would become the Institute of Reformed Baptist Studies (IRBS). With Reformed Presbyterians and Reformed Baptists being so doctrinally united, those preparing for ministry in Baptist churches could earn a Master of Divinity degree at WSC--substituting some courses with distinctively-Reformed Baptist confessional perspectives taught by IRBS.
James M. Renihan was chosen as the first dean and professor of IRBS. He met the qualifications of a seminary professor--having earned his Bachelor of Science degree at Liberty Baptist College, studying at Trinity Ministerial Academy, graduating with a Master of Divinity degree at Seminary of the East, and Doctor of Philosophy at Trinity Evangelical Divinity School. He spent years pastoring and church planting in Massachusetts, New York, and California. His academic work has focused on the Second London Baptist Confession and the broader Puritan theological context from which it arose.
Teaching at IRBS, Dr. Renihan developed courses on Reformed Baptist distinctives, ecclesiology, history, and confessions which came to experience international demand. Over the past twenty years, Dr. Renihan has traveled to England, Australia, New Zealand, Ukraine, Singapore, Zambia, the Philippines, and elsewhere to teach these courses. Having journeyed to teach, edify, and fellowship with Reformed Baptists around the world, he has established and strengthened many precious friendships with brothers and sisters in Christ outside of the United States. The Lord has used him in this way to strengthen the cause of Christ all the world over; to teach faithful ministers who would teach others also.
The partnership with WSC was sweet, and remained so even as the Lord gave IRBS the opportunity to grow into its own full, stand-alone seminary. As the years passed and new opportunities arose, many recognized that it was becoming feasible to expand the Escondido program into what could be another faithful, orthodox, confessional Reformed Seminary. The vision was to establish a residential, confessional Reformed Baptist seminary; a seminary with the Word of God as its highest authority, and the Second London Baptist Confession as its doctrinal standard; a seminary whose professors held to the Confession by strict subscription, and taught faithful men the precious faith contained in the Scriptures and summarized in the Second London Confession; a center for the best of confessional Reformed Baptist learning and practice to specifically address the needs of Reformed Baptist churches. With IRBS having already produced many faithful men for ministry in Reformed Baptist churches, the prospect of a full seminary with even greater potential was exciting! So in addition to his duties with IRBS and his frequent traveling to teach, Dr. Renihan took the initiative to lead the exploration into establishing such a seminary.
After many trips to potential sites, much consultation with veteran seminary administrators, and many more hours of travel and meetings, a plan, budget, and location in Mansfield, Texas were determined. This location would be central and affordable, with a healthy number of Reformed Baptist churches nearby.
Finally, after years of exploration, analysis, planning, and reporting primarily by Dr. Renihan, on April 26, 2017 the charter which would officially begin work to establish the seminary was approved. On May 26 of that year the Trustees of IRBS announced the appointment of Dr. Renihan to serve as the first President of the new seminary. His pastoral heart, his invaluable work on the Puritans and Reformed Confessions, his 20-years' experience in the seminary life at Westminster, and his role as a unifier of Reformed Baptists all over the world made him very clearly the right choice.
About a month later, the Trustees of IRBS approved several men recommended by Dr. Renihan to be on the seminary's faculty; all godly and gifted men whom he had met and formed relationships with in his teaching ministry. And that July, several administrative staff were hired to begin laying a foundation. For the next several months Dr. Renihan would finish the duties of his final year in Escondido; he and his administrative team would work on establishing degree programs, curriculum, and begin the process of seeking accreditation. In July 2018, he would leave his California home of 20 years to move to Texas.
Dr. Renihan's work of ministerial training which began as a guest professor in California 20 years ago has culminated into the Presidency of a full, stand-alone, residential confessional Reformed Baptist seminary which just successfully completed its first term of Summer Greek. Fall semester will begin on September 4th, with the Convocation and Inauguration ceremony on September 11th. As it begins this new endeavor, please pray that the Lord will use IRBS Theological Seminary and its faculty for His honor. Their desire is to prepare faithful men, who will be able to teach others also.
Gatlin Bredeson is the Assistant to the President of IRBS Theological Seminary and is a graduate of Westminster Seminary California and IRBS.