Human Dignity, Justice and the Death Penalty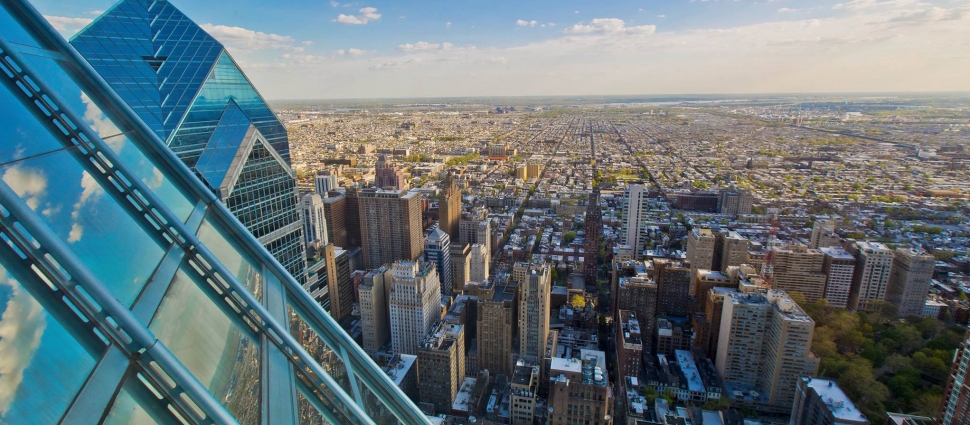 Pope Francis' recent and much-publicized change of the Catholic church's position on the death penalty presents a challenge in the realm of theological and ethical reasoning. His rationale for denouncing the death penalty, according to the Vatican statement, is that "the death penalty is inadmissible because it is an attack on the inviolability and dignity of the person."1 On the contrary, we should maintain that God's truth in inviolable, and let it form our understanding of justice. Pope Francis' argument is problematic because it runs contrary to the Scripture's witness on the connection of justice and anthropology.
With regard to justice, there is a whole conceptual change indicated in Pope Francis' position. A traditional conception of justice regarding murder or similarly heinous crimes is that death is a just penalty, and to give a lesser penalty is mercy. This is no slight to mercy, for God is both just and merciful, and mercy is to be commended. But mercy and justice must not be confused.
The conceptual change necessarily implied by Francis' stance is that capital punishment is unjust; justice must then be found at some lesser punishment, and mercy (presumably) at a punishment less severe than that. For it is assuredly unjust to "attack...the inviolability and dignity of the person." If that is, indeed, the nature of the death penalty, then it is a sin to execute a criminal for any crime, an act of profound injustice. However--as I have already noted--this understanding runs into insurmountable problems in light of the biblical witness.
Regarding theological anthropology, we need to first recognize that the pope's opposition to the death penalty is grounded in a concept of human dignity built on a premise of inviolability--meaning that the human life must not be taken as penalty for a crime. The human person is the central concern, and justice is determined based on anthropology. But is this the correct approach, and is the implicit anthropology sound?
Certainly, human dignity is a factor of tremendous significance in ethics. Humans are made in the imago Dei and have a blessed standing at the height of God's creation. The Fall had a cataclysmic effect on human life, but did not obliterate the dignity with which we were invested by God's creative work. So the problem is not with applying human dignity to the question of criminal justice, but with how that application is made. In the case of Francis' ethics, we see a secularization of the imago Dei, where theological anthropology becomes anthropocentric instead of theocentric.
In Scripture--indeed, the same book in Scripture--God first reveals to us that He made mankind in His own image (Genesis 1:27) and that He decreed the death penalty in the case of murder (9:6). This observation puts advocates of the pope's stance in the perilous position of maintaining that God, having established the basis of human dignity (which they regard as inviolable) proceeded to legislate what in their view can only be regarded as gross injustice.
We also find that the Mosaic law, given by God to the people of Israel, legislates the death penalty for numerous crimes. It is important to note that the first statement of a death penalty, in Genesis, is in agreement with the legal code laid out further in the Pentateuch.
It is not irrelevant to point out that this is precisely where Pope Francis has displayed careless exegesis in the past. In another statement that garnered considerable media attention, in 2016, he declared that "The commandment 'Thou shalt not kill' has absolute value and applies both to the innocent and to the guilty."2 But even a cursory examination of the context of the sixth commandment shows that it refers not to all killing but to murder, and that it stands in a legislative code that prescribes the death penalty for numerous crimes.
My point is not that the presence of the death penalty in the Mosaic legislation automatically requires the death penalty in modern American legislation. We are not ancient Israel, we are not governed by the Mosaic law, and a variety of hermeneutical issues need to be considered when applying the Mosaic legislation to contemporary situations. My point, however, is that one certainly cannot make the sixth commandment an argument against the death penalty. It is exegetically indefensible for one to attempt to do so. Instead, we must acknowledge the place of the death penalty in a law code established by God.
The Scriptures must be heard both contextually and in their whole witness; only then will they properly form our theological ethics. What we must observe from the Scriptures is that human dignity is not given as an argument against the death penalty--it is given as the basis for the death penalty (Gen. 9:6; Lev. 17:21). Because humans have been made in the image of God, the heinous crime of murder deserves the severest of penalties--namely, the death of the murderer.
Human dignity, in other words, is connected with justice. God, who created us in His image, established the implication of the imago Dei--that murder should not be treated lightly, but regarded as an offense deserving death. Human life is not, then, inviolable where justice is concerned. A properly theocentric theological anthropology must take this into account.
By contrast, the pope's stance strikes one as a secularized, anthropocentric theological anthropology. Human dignity has become an end in itself, and stands in an ethical position not obviously different from the prevailing secular conception of justice. Western culture has taken a turn to where we are more and more seeing a confusion of concepts: that mercy is justice, and justice is injustice. Pope Francis, with his anthropocentric anthropology, is playing into this mischaracterization of justice.
The point of this essay is not to argue for the death penalty. A Christian may reasonably argue that the death penalty should be opposed because of the New Covenant priority of mercy, or because our justice system is too corrupt and biased to be trusted with such a severe responsibility. Whether either of those lines arguments would prove ultimately reliable remains to be shown, but they are both plausible theological rationales.
What is not theologically reasonable is arguing against the death penalty on the basis of inviolable human dignity. It is unfortunate that arguments against the death penalty are so often not focused on prioritizing mercy but on a shifting understanding of justice. When inviolable human dignity is the driving factor, the death penalty is regarded not as a true and severe justice (which we should perhaps not enforce), but as a barbaric and unjust measure. Theologically, such a position, while not explicitly Marcionite, has definite Pseudo-Marcionite implications.
We must keep our theological anthropology, and its implications for ethics, centered on God. When God is not in the center, humanity becomes all-encompassing. But our dignity is theologically grounded, and our telos is theocentric. Creature-centered ethics do not give adequate attention to the identity and purposes of the Creator. That is where Pope Francis' theological anthropology shows its glaring weakness.
1. "Pope declares death penalty inadmissible, changing Church's stance," CNN, 08/02/18.
2. "There's no excuse for it: Pope Francis on the death penalty," Catholic News Agency, 06/22/16.
Josh Steely is the pastor of Pontoon Baptist Church in Pontoon Beach, IL. Josh received his BA from Wheaton College and his MDiv from Trinity Evangelical Divinity School.