Have I Committed the Unpardonable Sin?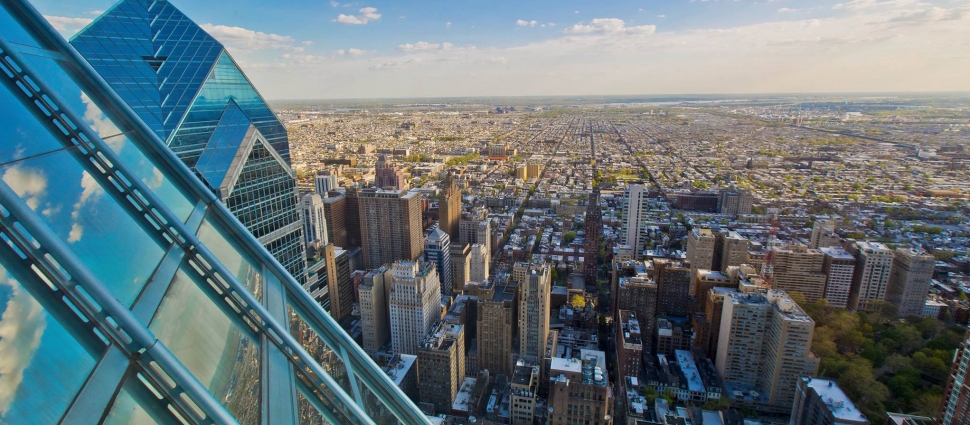 Many Christians live under the affliction of fearing that they have committed a special sin that places them in an unpardonable category. Despite their faith in Jesus, they have been led to believe that a certain prior action in their lives has effectively triggered a special clause that will keep them from heaven. This clause is found in Mark 3:28-29, where Jesus said, "Truly, I say to you, all sins will be forgiven the children of man, and whatever blasphemies they utter, but whoever blasphemes against the Holy Spirit never has forgiveness, but is guilty of an eternal sin." In light of these verses, many believers in Christ fear that they will go to hell because of an event when they spoke or even thought blasphemies against the Holy Spirit.
This raises the question: is it possible that a Christian has committed the sin of blasphemy against the Holy Spirit and therefore can never have that sin forgiven? The answer is No. Let me offer three reasons why this is the case.
First, let's be clear as to what blasphemy against the Holy Spirit involves. When Jesus spoke of this sin, he was referring a group of religious leaders who claimed that Jesus was performing his miracles by the power of Satan. You will see this in Mark 3:22, "And the scribes who came down from Jerusalem were saying, 'He is possessed by Beelzubul,' and 'by the prince of demons he casts out demons." Jesus went on to prove that this could not be true, arguing, "How can Satan cast out Satan?" and pointing out that in such a case Satan's house would be "divided against itself" (Mk. 3:23-25). It was after answering in this way that Jesus spoke of blasphemy against the Holy Spirit. This helps us to know what this particular sin is. Blasphemy against the Holy Spirit is not denying the Holy Spirit or saying blasphemous things in general regarding him. Rather, it is ascribing the work of the Holy Spirit in Jesus' life to the power of Satan. What makes this sin so damning is that the person cannot, by definition, believe on Jesus and be saved. This was an intentional rejection of Jesus by those who realized that he was in fact the Son of God and Messiah. Because their sin involves a conclusive rejection of Jesus, it brings eternal consequences in condemnation. The sin of blaspheming the Holy Spirit is not, then, about using blasphemous words against the Spirit but rather the sin of denying Jesus despite compelling evidence, provided by the Spirit, that he is the Son of God and Savior.
Second, according to Hebrews 6:4-6, a person who has entered such an eternally condemned state of hardened unbelief cannot be brought to repentance. There is much debate about who exactly is being described here, especially the descriptions of such a person having "been once enlightened," "tasted the heavenly gift," "shared in the Holy Spirit," and "tasted the goodness of God and the powers of the age to come." I have argued in my Hebrews commentary that using the imagery of Old Testament Israel (here, from Psalm 95), this describes a church member who has had a first-hand experience of God's blessing in the church but has not personally believed. For our discussion, the most significant point is the Scripture's teaching that such a person is not able to repent: "it is impossible... to restore them again to repentance." This means that if you have repented of sin and looked to Jesus in salvation, this cannot by definition refer to you. Like Mark 3:22-29, this passage refers to the hard-hearted unbeliever who is committed in his or her resolve never to embrace Jesus, even though they know who he is. So if you do believe in Jesus and repent of your sins, you do not fit the description.
Third, we have numerous statements throughout the New Testament that "whoever believes" in Jesus "will be saved." This means that believers cannot be in a state where they will remain unpardoned. Consider these verses:
John 3:36: "Whoever believes in the Son has eternal life."
John 7:37: "If anyone thirsts, let him come to me and drink. Whoever believes in me, as the Scripture has said, 'Out of his heart will flow rivers of living water'."
Romans 8:38-39: "For I am sure that neither death nor life, nor angels nor rulers, nor things present nor things to come, nor powers, nor height nor depth, nor anything else in all creation, will be able to separate us from the love of God in Christ Jesus our Lord."
Romans 10:11, 13: "Everyone who believes in him will not be put to shame... For "everyone who calls on the name of the Lord will be saved."
1 John 1:7, "The blood of Jesus [God's] Son, cleanses us from all sin."
If you have been afflicted by fear that you have committed the unpardonable sin against the Holy Spirit, then notice these "whoever," "anyone," and "everyone" statements about those who believe and the certainty of their salvation. If you receive Jesus in saving faith, you cannot have committed the unpardonable sin against the Holy Spirit, since God has promised to receive and bless all who come to his Son in faith.