The Savior at the Well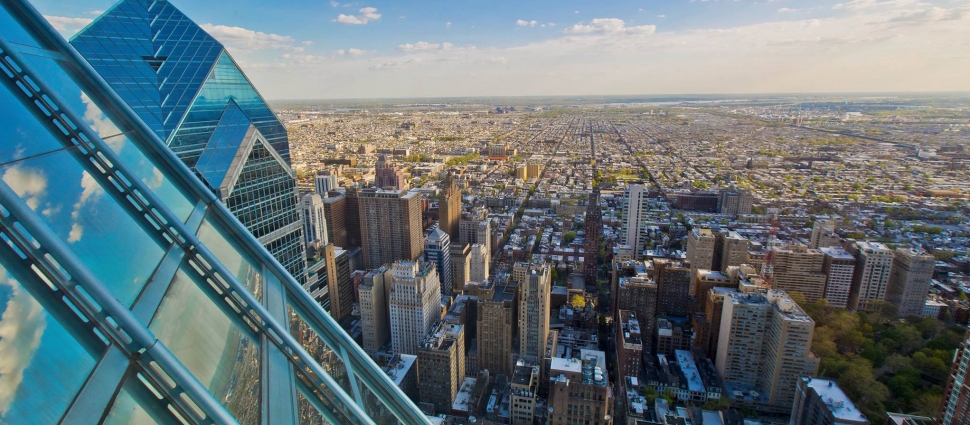 "I am the woman at the well,
I am the harlot
I am the scattered seed that fell along the path
I am the son that ran away
And I am the bitter son that stayed
My God, my God, why hast Thou accepted me
When all my love was vinegar to a thirsty King?
My God, my God, why hast Thou accepted me?
It's a mystery of mercy and the song, the song that I sing." (Caedmon's Call)
As a young believer--having been redeemed by God out of a prodigal lifestyle--I wept nearly every time that I listened to Caedmon's Call song, "
Mystery of Mercy
." Having been redeemed by God out of a prodigal lifestyle, I found myself in solidarity with the woman at the well, the woman caught in adultery, the prodigal son, Zacchaeus and the thief on the cross. I came to see, by the conviction of the Holy Spirit, that I was no better than any of them. In fact, I saw that I was worse than they were. I came to realize that convicting His people of their sin and making them aware of the judgment they deserve because of it it is one of the greatest gifts of God's grace.
I also quickly came to realize that many Christian authors used aspects of biblical passages about Jesus' mercy to the undeserving in order to promote an antinomian understanding of the Gospel. For instance, Brennan Manning emphatically stated--with regard to the woman caught in adultery (John 8:1-11)--that Jesus "didn't demand a firm purpose of amendment" and "didn't seem too concerned that she might dash back into the arms of her lover" (
The Ragamuffin Gospel
, p. 167). Manning also suggested the following:
"I don't think that anyone reading this would have approved of throwing rocks at the poor woman in adultery, but we would have made darn sure she presented a detailed act of contrition and was firm in her purpose of amendment. Because if we let her off without saying she was sorry, wouldn't she be back in adultery before sunset?" (

The Ragamuffin Gospel,

p. 173).



At the outset, I want to be clear that I stand firmly against those who teach that legal repentance and reformation is necessary in order for someone to come to Jesus--as if one needed to clean himself or herself up to make oneself acceptable to Christ. However, what Manning taught (from a disputed passage of Scripture, I would add) is not in keeping with the details of the text or the general manner of Christ's saving work in the lives of sinners. After telling the woman caught in adultery, "Neither do I condemn you," Jesus says to her, "Go and sin no more" (John 8:11). Having forgiven this woman of disrepute, Jesus called her to live out a godly life in keeping with the redemption that she had experienced by His grace.
Of a somewhat different nature than Manning's misrepresentation of the woman caught in adultery is
Sammy Rhodes' recent apology to members of the LGBTQ movement
--in which he references Jesus' dealing with the woman at the well (John 4:1-30). While presumably seeking to draw attention to what a loving posture should be towards those who are engaged in sexual sin, Rhodes goes so far as to insist that Jesus "cared far more about sharing a drink with her than he did about her sexual choices." In doing so, Rhodes presents an inadequate picture of the Savior at the well. Additionally, by saying "We're all the woman at the well," Rhodes--perhaps inadvertently--leads us to believe that we are acting self-righteously, rather than in love, if we speak out against sexually sinful lifestyles.
In the first place, it should be noted that Jesus asked the woman at the well for a drink of water in order to teach her about her own spiritual thirst and His ability to quench that thirst by means of His redemption. Jesus didn't simply care about "sharing a drink with her." He wasn't on a night out on the town. In the second place--and vastly more significant--is the fact that Jesus cared deeply about speaking to the woman about her "sexual choices." This is clear from the fact that he told her to call her husband, told her that He knew that she had previously been married five times and that He knew that she was currently committing adultery with the man with whom she was now living (John 4:16-18). Uncovering the sinful hearts of men and women is one of the chief ways in which the Savior works in the lives of those He is redeeming in order to draw them to Himself. To downplay Jesus' use of the Law with the woman at the well is to dimmish the way in which the Gospel works in the lives of believers; it is to present a Jesus who is less than determined to save His people from their sin (Matt. 1:21). Jesus loved the woman at the well enough to tell her about her sexual sin so that she might see her need for Him. The most loving thing that we can do for others is to tell them about the Savior and about the sin from which they need to be redeemed by the Him.
We see the importance of Jesus convicting the woman at the well of her sexual sin by the fact that John tells us: "the woman then left her waterpot" (a symbol of her empty life) and went her way into the city, and said to the men, 'Come, see a Man who told me all things that I ever did. Could this be the Christ?" This woman had spent the better part of her life seeking to satisfy herself with men--the very thing that Jesus revealed to her. However, having finally found eternal life and satisfaction in Christ, she went and told the men of the city, "Come see a Man who told me all things that I ever did. Could this be the Christ?" She didn't go into the city and say, "I just met a really great guy who had a drink with me and didn't condemn anything about my sinful lifestyle." She told them that Jesus knew all about her sinful lifestyle. She said, "Come see a man who told me all things that I ever did." It was necessary for Christ to convict this woman of her sinful lifestyle and to show her the futility of it in order to help her see her need for Him and the redemption that can only be found in Him.
Speaking Out in Love
It has become commonplace in our day to hear Christians say things like, "We can't lead with condemnation if we are ever to reach our LGBTQ neighbors." Sadly, I have, on numerous occasions, heard those same words propagated within the ecclesiastical circles in which I minister. Contrary to this mantra, The Apostle Paul marched into the epicenter of idolatry and sexual immorality with a condemnation of sin in order to lovingly help men and women see the greatness of the grace of God in Christ (see
Romans 1:18-3:26). In his letter to the church in Rome, Paul took his readers from
plight
to
solution
in order to convince them of just how unrighteous all men are by nature. The Apostle was not self-righteously condemning others; rather, he was showing them more fully the need that they have for Christ. In fact, the Apostle went so far as to single out homosexual sin as the highest form of idolatry in a world full of people who "suppress the truth in unrighteousness." After all, "Androgyny," as Jungian psychologist June Singer has noted in her book
Androgyny: Toward a New Theory of Sexuality,
"is the sacrament of monism."
While the Apostolic writings on this point are clear (e.g. Romans 1:26-27; 1 Cor. 6:9-11), it has become increasingly common to hear professing believers suggest that Jesus never condemned homosexuality. Anyone who reads the Scriptures honestly will find it a futile exercise to attempt to pit the ethics of Jesus against that of the Apostles. The Savior was crucified by the hands of men, in large part, because He exposed the sin that fallen man so desperately loves. Jesus said, "The world...hates Me because I testify of it that its works are evil" (John 7:7). In the days of His flesh, Jesus preached against all sexual sin under the general category of "sexual immorality" (e.g. see Matt. 5:32 and 19:9). We dishonor the holiness and majesty of God by refusing to mention God's condemnation of particular sin when seeking to speak to our culture.

In addition to dishonoring God and His holiness, we do our fellow image bearers a great disservice if we present a Gospel void of the accompanying conviction of God's Law. No one will ever see their need for Christ until they come to terms with the fact that they are sinners deserving of judgment. In the church membership vows of the PCA, we ask those coming for membership, the following question: "Do you acknowledge yourself to be a sinner in the sight of God, justly deserving His displeasure, and without hope save in His sovereign mercy?" Acknowledging that we are deserving of judgment for our sin is an indispensable part of being a Christian. The Holy Spirit works through the Law of God to convince us of the fact that we are "sinners in the sight of God, justly deserving His displeasure."
We have unique cultural challenges in our day--challenges that tempt us to be silent on the difficult truths of Scripture, challenges to fear man rather than God and challenges to allow sin to go unchecked. We all feel the temptation to want to make Christianity more palatable for the masses by taking away from our presentation of it whatever our culture deems offensive. There is something right about our need to be cautious about our own offensiveness. We should never want to be offensive by means of our personal tone or motives in presenting the Gospel to men and women; however, we must always recognize that the Gospel is necessarily offensive in that it--working together with the Law of God--exposes our sin and shows us that our only hope is in the message of the crucified and risen Christ. While we acknowledge that we are exactly like the woman caught in adultery, the woman at the well, the prodigal son, Zacchaeus and the thief on the cross, we need not turn from telling others about the nature of sin and of the eternal danger that they continue to face in if they will not turn from it to the Savior who stands ready to forgive and cleanse His people by His grace. It is the most loving thing that we can do for our neighbors and fellow image bearers.