Five Offensive Statements/Actions: What White People Say and Do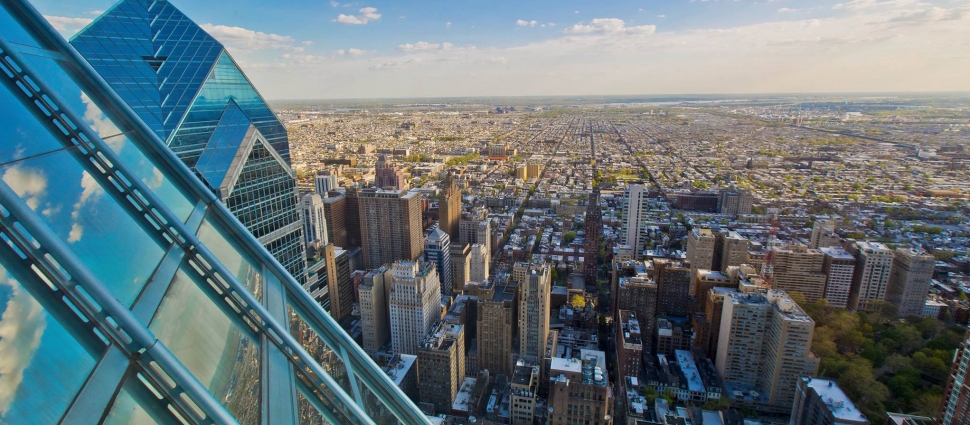 Reformation 21 exists for the purposes of, "Encouraging biblical thinking, living, worship, ministry, and constructive cultural engagement." I desire to engage the latter in this post. To be clear, I am not playing the race card nor am I claiming to be a victim. I am simply highlighting some things that the majority of our readers may not have considered as they interact with people in the sub-dominant culture. Although some of these things may seem trivial, they matter to many of us. I hope this will provide a different lens through which to see your words and actions that may benefit our time together as we seek to glorify God and enjoy him forever. In a word, I am hoping this will help you become more culturally sensitive.
In 1974, the Orthodox Presbyterian Church (OPC) produced a committee report titled, "
Problems of Race
." It is well-worth getting acquainted with this document. In addition to this committee report, someone posed
this question
on the OPC website. "How can we find out more about the OPC's race relations perspective?" A member of the OPC replied, "I think it's important to note that, while all those mentioned in Galatians 3:28 are equal before God, being Christians didn't obliterate gender, racial or cultural distinctions. It simply means that all are equally valuable in Christ and before God."
Correct! Gender, ethnic/race, and cultural distinctions are still present. Galatians 3:28 does not eliminate those differences. Therefore, since these differences still exist, there are certain things that can be done or said that are offensive in light of our distinctions. While I do not and cannot speak for all people of color (i.e., those in the sub-dominant culture), here are a few things you might want to reconsider saying and doing as you speak with and interact with some of us.
1.
"You are very articulate"
- When I am invited to preach at a Presbyterian/Reformed congregation, this is normally one of the first responses I receive once the service is complete. My first thought is, "What did you expect?" My second thought is, "Were you expecting me to communicate in a fashion that is unrecognizable?" I understand you are trying to be courteous and encouraging in much the same way as others respond, "Good sermon, Pastor," but this is derogatory to me. Look at
number 21
on this list. I am not alone.
Wanting to explore this more, I began asking my
white
friends what type of comments they hear after preaching at sister churches. These friends, I believe, are good preachers and extremely intelligent. Of the tens I asked, only one heard a similar comment. Why then is it said to me?
2. "We're colorblind in our family" - I think I understand what you are attempting to say. Essentially you are saying that you are not racist nor prejudice; you desire to love and serve all God's people (Matt. 22:39). However, in our day and age the truth is color still matters, and I believe it should in the most positive respects. People of different ethnicities bring perspectives to the table that are extremely beneficial. West Africans have a different perspective than Western Europeans on certain issues. Cubans may see things differently than African-Americans in some cases. Why? One potential reason is because our perspectives are attached to the color of our skin and our ethnicity. In many cases, you cannot detach the two. Therefore, it could be perceived that to raise our families colorblind is to obliterate these valuable distinctions (i.e., issues revolving around color and perspective). It is okay to see color. I see you; you see me.
3. "Ask Leon, he's black" - I am not the spokesman for all African-Americans. In fact, some African-Americans may disagree with some of the information on this post. If you are asking me a question because I am your only black friend, perhaps you should arrange a way to garner more African-American friendships in your life. I promise we do not bite. We may give you a hard time and push your buttons, but the feeling is mutual. Let's learn from each other and seek to cultivate as many friendships across ethnic and cultural lines as possible. It will enlarge our view of the world.
4. "Are you related to...?" - I remember flying across the country to preach in a Presbyterian church. Once the service was over, a lady turned to my friend, who was seated behind her and happened to be the only other black person in the room, and asked, "Are you two related?"
5. "Meet the Jones Family" - I understand your desire to make me feel comfortable when I visit your church, but I do not need to meet the only other black family in your congregation. I know you are seeking to make me feel welcome, but you take a risk in doing this. For one, what makes you think we will get along? Secondly, just because our skin is a certain shade of brown does not mean we are the same ethnicity. I am reminded of something a Puerto Rican family from my congregation said. "Just because we speak Spanish does not necessarily mean we can make all other visiting families of Hispanic or Latino descent feel comfortable."
Discussing ethnic and cultural issues can be difficult. I know some of you may be thinking, "Let's move on already," or "Leon is simply chained to the past." I can assure you that I am not raising these issues for the purposes of reopening a wound, attempting to be purposefully offensive, nor suggesting that all white people think/behave this way (despite the title not being qualified by the word, "some"); nevertheless, I do think these things need to be said if we are going to gain a better understanding of each other. Besides, it is tough to move on when we keep repeating the same issues from the past.