Everyone Plays a Part in Preaching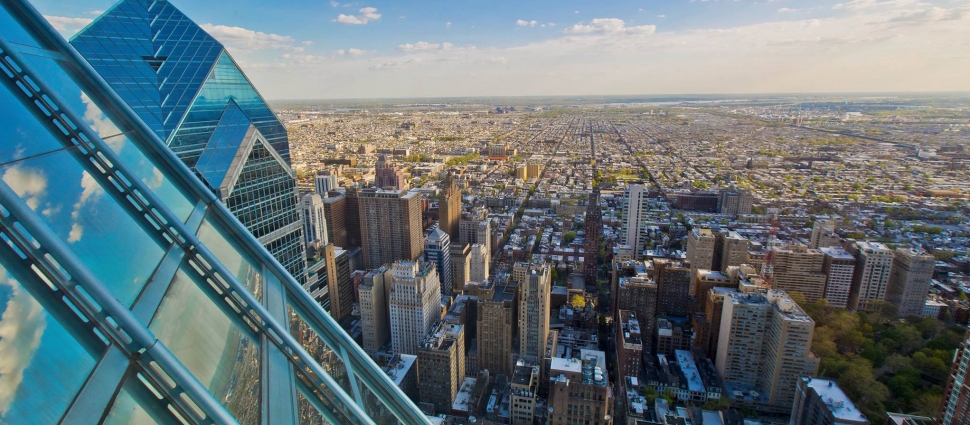 Every Christian needs to understand the theology of preaching in Scripture because Christ designed every Christian to sit under sermons. Yet are there ways for all believers to participate in sermons?
All Christians, and not the preacher only, should participate actively in the preparation, delivery, and reception of sermons. While this may sound ambiguous and surprising initially, drawing broadly from biblical principles shows that we all have a role to play in preaching, whether or not we are preachers.
All Christians should be involved in sermon preparation. Preachers are Christ's gift to the church for her protection, edification, growth, and unity in the Lord (Eph. 4:11-16). We must recognize that the sermon is an act of the congregation as well as of the pastor. As we have seen, God gifts preachers for their task through Christ by the Spirit. The church recognizes gifted men by electing them to office and presbyteries (elders) commissions them for their work. Church members do not simply elect preachers to do their work with nothing else to do. The primary means of assisting pastors in sermon preparation is prayer (Rom. 15:30-32; 2 Thess. 3:1). We should cultivate private and family habits of praying for preaching, but we should prioritize corporate prayer as well (Jn. 14:12-14; Acts 4:32-31). The sad reality that prayer meetings are ordinarily the worst attending meeting of the church reflects the fact that the church has often lost her sense of responsibility in relation to sermons. We should pray for preachers in light of the biblical definitions and goals of preaching. We should pray privately and corporately that the Spirit would accompany our pastors in their studies in order to achieve the aims of preaching. Do we pray that the Spirit would increase love for Christ in our ministers so that they would preach him devotionally? Do we pray that the Lord would grant them the skills needed to fulfill the duties of their office? Do we pray that Christ would give them the ability to apply their sermons wisely, warning every man and teaching every man in order to present every man perfect in Christ? (Col. 1:28). The role of church members in sermon preparation through prayer is equally vital (if not more so) as the pastor's prayers throughout his studies. Through private and corporate prayer, we participate in the preparation of sermons.
All Christians should be engaged in the delivery of sermons. We should prepare ourselves to receive the preaching of the Word. Since the Spirit uses the reading, but especially the preaching of the Word, as an effectual means of our salvation, "we must attend thereunto with diligence, preparation and prayer; receive it with faith and love, lay it up in our hearts, and practice it in our lives" (WSC 90). We must take diligent heed to what we hear (Lk. 8:18), searching the Scriptures to see whether these things are so (Acts 17:11). We must prepare to hear the Word with prayer, expecting to hear Christ in the sermon (Rom. 10:14). We must receive the Word from Christ with faith and love (1 Thess. 2:13), holding fast to what is good (1 Thess. 5:21). We must lay up the Scriptures in our hearts and practice their teachings in our lives, being doers of the Word and not hearers only (Jas. 1:22). We should also pray for the pastor while he preaches, just as the people prayed for Zacharias while he served in the temple (Lk. 1:10).
All Christians should promote the reception of sermons. Our work does not stop in expecting to hear Christ through preaching. Our duties as listeners extend to ourselves and to others beyond the time of preaching itself. We should strive to increase the profit of the sermon by referring to it in conversation and in family worship. We should be ready to highlight what is good in the sermon and to overlook many faults in the preacher. The best way to kill the profit of sermons is to build prejudices against ministers. We should prevent such prejudices in ourselves and others by holding fast to what is good and rejecting what is not (1 Thess. 5:21-22). We should prayerfully invite others to come and hear Christ through sermons just as his early disciplines invited others to "come and see" Christ for themselves (Jn. 1:39-41). Christ proclaims the good news of God's righteousness in the assembly of the saints (Ps. 40:9-10). Part of our evangelism consists in calling others to magnify the Lord with us (Ps. 34:3) so that under the preaching of the word the thoughts of their hearts would be revealed and they might know that God is truly among us (1 Cor. 14:25). We should sit regularly under the preaching of the Word in both services on the Lord's Day. Attendance at evening worship is often poor, second only to prayer meetings. These things are connected. Instead of asking where the Bible requires us to come to evening worship, should we not come to both services, in part, because of the high importance the Bible attaches to preaching? Those who pray privately and corporately for pastors, who engage in spiritual labor to profit from sermons, and who want to help others do so are more likely to look for opportunities to hear sermons. For some, the question is whether they can attend evening worship, but for many the question is whether they desire to be there. We should use every means at our disposal to ensure that we receive sermons profitably and help others do so.
Effective preaching depends as much on the labors of the congregation as it does on the labors of preachers. The purposes of preaching should set the tone for our prayers for the preached Word, especially in our prayer meetings. Our aim in listening to sermons should be for our own salvation for and that of others (1 Thess. 5:15). We should not be passive observers with regard to sermon preparation, delivery, and reception. We have an active and vital part to play in preaching, even if we never deliver a sermon or stand behind a pulpit.
*This is the twelfth entry in Dr. McGraw's series on Preaching Christ.